2015 Guide to DNC List Scrubbing
Including: Cell Phone, VoiP, & Multiple Litigants
Download Your FREE Guide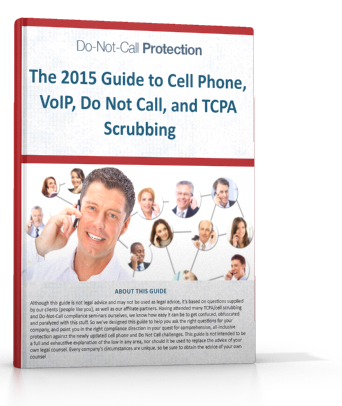 Do Not Call compliance can be overwhelming, but Bob Traylor, President of Do-Not-Call-Protection, has taken his 15 years of experience, knowledge, and know how and summed it up in this simple and easy to understand guide.
Download this guide and learn:
The questions you need to ask yourself when determining if you are DNC compliant.
Your options in 2015 for handling DNC and TCPA Compliance
What B2B Companies are doing wrong - their top mistakes (and how to avoid them)
The advantages of working with a certified Do Not Call Compliance Service Provider.
And more!
Help avoid fines, penalties, and legal headaches by downloading the free guide today!