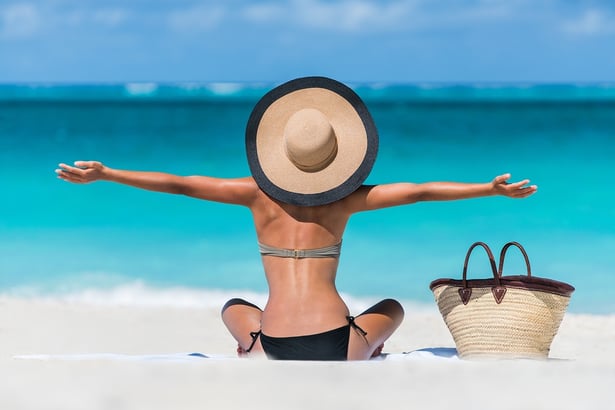 "It's just the financial institutions and debt collectors that are being fined, right?" Seems a short while ago that was true. HSBC's $40 million dollar TCPA settlement was the record high. But yesterday, four-year negotiations on the largest Telephone Consumer Protection Act settlement ever - a $76 million dollar fund set up by Caribbean Cruise, Berkley Group and Vacation Ownership - came to fruition. "Answer some political questions and be eligible for a free cruise," is way too close to home for a lot of legitimate company messages. On the heels of the $30 mil Wells Fargo TCPA suit, and the $75 mil Capital One deal – it looks like the days of multimillion-dollar awards have new life - and the days of putting off compliance are over.
Hi! We're Wistia. We provide business video hosting to attract, engage, and delight
message
The Cruise fine was for both landline and cell phone calls.
Usually, landlines aren't as stringently pursued. "I have a landline, and nobody seems to care about everyone calling me," say consumers. Of course not! But with the cruise fine, could that be changing? Most all other suits are for cells – where the money has traditionally been.


With Financial Institutions, we're talking about existing client suits.
We're talking about everyday communications to customers. Not cold calls or solicitations. In the millions of calls using automatic equipment to assist – with laws so heavily slanted for consumers, they're getting killed. But how can large companies communicate critical daily customer requirements and updates without automated help?


Lawyers continue to get rich, but consumers getting some $ now too!
$24.5 million to the lawyers on the cruise settlement. But three of the plaintiffs got $10,000 each. Small amounts I know, but something! Of the $10 million to the lawyers in the Wells Fargo case, class members are estimated to get the usual $4.76 per.
The TCPA lawsuit trend continues to go up. These are just the latest examples of really big fines. Throw in the iHeartMedia 8.5 million suit and HSBC's $40 mil deal and you've got a movement.


It's not just robocalls. It's any auto-dialed call.
Every suit includes the delivery words "using an artificial or prerecorded voice or automatic telephone dialing system." Meaning any auto-assisted call. Wording originally designed to eliminate call centers in the B2C space from badgering people - And now applies to 99% of outreach communication in the B2B world.
So "Why can't companies just pay off this individual causing all the problems and have this go away?" you ask. Kenisha Cross suing Wells Fargo for calls to her new cell phone turned down a lucrative offer to do just that - because it wouldn't have "protected the interests of the class." Then, big money started to kick in.

Yes, I overdrew my account, but you called me illegally.
You DO owe money, right? - But who cares. Mrs. Cross also brought an armful of examples from other successful TCPA class actions for Wells Fargo. Sallie Mae in Florida, Bank of America in California federal court and Capital One in Illinois. Never a word about folks not paying their bills. Nothing about they owed money to financial institutions. But hey, everyone else is doing it, so why not me.
Protection starts with your Certified Do Not Call TCPA Law Compliance Partner.
Believe it or not, there are compliance specialty companies out there that can help you. Service Providers with a perfect track record through all this. Able to tell you when to call (and what days not to call), how to call – scripting procedures that can keep you out of trouble. Freeing up complaints from getting stuck at the call center level. My friend Sergei Lemberg, the #1 Consumer TCPA prosecutor, says, "a simple apology could eliminate 90% of my litigations."
TCPA Attorney Eric Allen says, "Work with a top Do Not Call Law Compliance Service Provider. That's all they do. And they don't make mistakes." Technical Litigator of the Year Dino Tsibouris and most of the other top TCPA Defense Litigators echo that sentiment.
Protect yourself before calling your customers and prospects. Because after the complaint has been lodged, or a suit filed, or wheels set in motion by some predatory Attorney, it may be too late. Identify your cell phones for customers and leads. Do your reassigned number scrubs for current and former clients. Eliminate previous TCPA claimants with Litigator Scrub, as most of those folks will sue again. Yes, I know it can be costly - but not like $76 million expensive.
And question the competence of your compliance and marketing departments.
And then question it again.
Let's chat about proper protections for your firm, before the FTC or some predatory Attorney does it for you. My personal line is 561-317-3001, and I generally pick up. Or just email me here - Bob
Update 10/20/2016: Another bank class action yesterday. A New Mexico federal judge declined to dismiss a submitted class action alleging Virginia's First Community Bank illegally made nuisance automated phone calls. Apparently attempting to hide behind the Supreme court's Spokeo decision raising the bar for "actual and real harm" didn't work. The usual named issues claimed under the TCPA include:
Whether FCB engaged in a pattern of using ATDS to place calls to cellular phones;

Whether FCB had prior express consent to place the calls;

Whether FCB ignored consumers' indications that they were not the debtors indicated on FCB's calls; and

Whether FCB willfully violed the TCPA.
So the pattern continues as The U.S. Chamber of Commerce's Institute for Legal Reform claimed recently that "TCPA litigation has exploded during the first eight months of 2016 by 92 percent," generating large fees for plaintiffs lawyers but little relief for consumers. Looks like TCPA prosecutions are in for another banner year.
Related Articles: