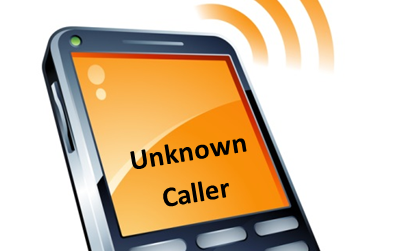 Telemarketing Defense Attorney Eric Allen, Allen Legal Services, PLLC is one of the top experts on defending telemarketers against consumer lawsuits and government investigations/fines. Eric talks about what you need to know regarding Caller ID and the Truth in Caller ID Act when reaching out through your call center, dialer vendor or fulfillment house to consumers and other businesses.
Bob: The Truth about Caller ID Spoofing for Marketers
This video is for informational purposes. Be sure to consult your own attorney for questions specific to your business. (Special thanks to Eric Allen for the content in this video.)
Telemarketers are not allowed to be deceptive with caller ID.
You're required to push out or transmit truthful information about your company—your real business number you own that's forwarded to you, or a number you rent that goes to you, along with your business name (or the client on whose behalf you're calling).

You don't have to guarantee that the call recipient's equipment displays everything properly, but you have to make it available. You can't just pulse nothing or "unknown."

In the words of the FCC, a Telemarketer must:
Transmit or display its telephone number or the telephone number of the seller on whose behalf the telemarketer is calling, and, if possible, its name or the name and telephone number of the company for which it is selling products or services.
So if you're a call center vendor, you can push out the brand you're calling on behalf of.
You can send the customer service number that fields calls and takes call requests, and that number must be kept open for at least 30 days.
A lot of companies want to push out a local DID now, especially debt collectors. That's how you get someone to answer the phone when they're busy! If that's your real number, then it's O.K. It's not spoofing.
If you are pulsing out a fake number, or a number of someone else, then that would fall within the Truth in Caller ID Act and would be prohibited.
Also, states have many variations of the caller ID act. Generally, states have not been aggressive in this area. Most companies go by the Federal Standard with the Truth in Caller ID Act. We're not aware of a lot of caller ID litigation, as it's usually a tacked-on violation. For example, if you're robocalling cell phones, and have an issue, agencies might tack on caller ID or an error in your script. And please note: you should carefully investigate applicable state law before making caller ID decisions as the state issues are too complex to be accurately presented here.
Getting a block of local numbers, even if it's temporary is O.K. But again, they must remain active for at least 30 days during local business hours allowing folks to make a DNC request.
The bottom line:
If you're pulsing a real caller identification number that you own and that you can receive calls on, you're O.K. Consumers aren't filing class action caller ID cases. They're filing robocall and cell phone class actions, and throwing something like ID in when the FTC subpoenas all your records for the last five years.
So if caller ID is your only error, you don't have a lot of exposure there.
What do you think? - Have comments or experiences with Caller ID Spoofing? - Please contribute to the comments below.