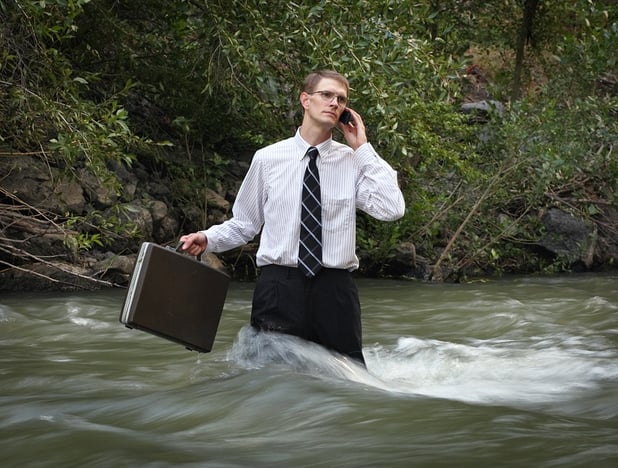 With the FCC's order last year re-interpreting an already confusing Telephone Consumer Protection Act, we thought they might take back the Reassigned Numbers statute - as it was difficult for businesses to keep track of number changes on consent calls. We also felt it would be tough to make a class action out of something that wasn't. Meaning Reassigns are a "not that" number. But neither has happened. Looking back – what could the FCC have done but declare companies placing the calls responsible for reassigns. So reassigned suits and class actions have doubled down lately - with no further relief in sight.


A missed chance to stem TCPA Reassigned Numbers suits in 2014
In September 2014, the FCC announced it was seeking comment on a declaratory ruling for Rubios Restaurant. Rubios was requesting FCC clarity on TCPA application to nonmarketing calls and texts sent to reassigned numbers. The Mexican restaurant chain said they weren't responsible for changed numbers. They went with the "Businesses are frustrated…" defense. Other companies piled on – United Healthcare petitioned non-liability for businesses, The Association of Credit and Collection Professionals filed.
Lawyers at the time chimed in: "A lot of stakeholders are waiting with bated breath to see what the FCC is going to do with this." And another, "Scores of companies are facing reassigned number TCPA lawsuits, and there's hope that the FCC will say something that really puts some common sense back into the situation."
No FCC Reassigned Numbers relief happened.


Reassigned relief chance lost in March 2015 - FCC refused to weigh in.
A lady gave her number to Mercy Hospital as a communication for her records. After her bill had become overdue, the hospital gave the number to a debt specialist. The collector didn't know the number had been reassigned and called 17 times with an automated telephone dialer. The Hospital lost the case.
According to Christine Reilly of Manatt Phelps & Phillips LLP – Why this matters: While the FCC's letter brief failed to provide clarity for either the Second Circuit or the industry on the question of TCPA liability for calls to reassigned numbers, it did highlight the fact that the issue is widespread and is currently being considered by the Commission...


School District calls exempt from Reassigns - but nobody else!
The Lambert decision was a significant improvement for school districts and other government existences that have been victims of TCPA class actions, as it established immediate, firm territory for dissolution before discovery. It also appears to be the latest of an increasing abundance of cases that have tried to bring some sense to prosecutions under the TCPA, which some plaintiffs have sought to stretch far beyond what Congress originally intended.


Reassign Suits still going strong in 2016.
JP Morgan Chase just settled in Florida federal court in June this year (case filed October of 2015) for 3.75 million to "resolve a proposed class action alleging the bank autodialed cell phone numbers that were reassigned from former customers to new users who hadn't agreed to receive calls." The calls were made to customers that had deposit accounts, but reached "unintended parties."
Even though Chase kept track of these accounts after calling, never called the numbers again, and had the records to prove it – they still settled to avoid the class going forward. Those 675,000 unique cell calls to deposit accounts with wrong numbers took place over two years. And Chase never got to try out various Reassigned defenses - like could these be considered emergency calls?


Not much has changed since the early days with Reassigns.
Since the Seventh Circuit expressed "little concern for businesses or sympathy for the positions taken by the US Chamber of Commerce and United Healthcare." As reported by Locke Lord on June 9'th 2014.
The court offered several suggestions for how defendants might ensure they do not call persons whom cell phone numbers were recently reassigned:
Have a person make the first call (§ 227(b)(1) is limited to automated calls), then switch to a predictive dialer after verifying that Cell Number still is assigned to Customer.

Use a reverse lookup to identify the current subscriber to Cell Number.

Ask Creditor, who obtained Customer's consent, whether Customer still is associated with Cell Number—and get an indemnity from Creditor in case a mistake has been made.
So don't be complacent on Reassigns and be lulled into a false sense of security. Update your customer numbers, permissions, and folks you trust several times a year.
Do a Reassigned Scrub through your Certified DNC/TCPA Law Compliance Service Provider. If you don't have one, give me a call at 561-317-3001.
Don't just continue waiting for relief - because it's not coming.
For more information on Reassigned Numbers Scrubs - how to get the most accurate hit rates and best pricing for your business, just call me at 561-317-3001 or email me here - Bob
Related Articles: