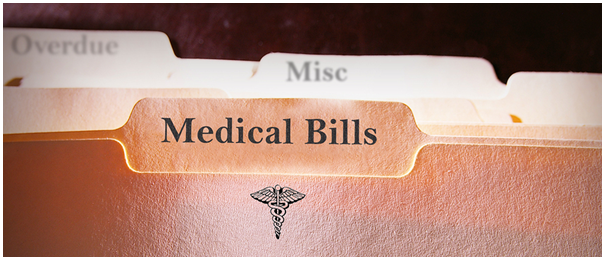 One in five U.S. adults—an estimated 51 million people—will be contacted about medical bills by a collection agency in 2014, according to a study by NerdWallet Health and reported on by Collections&Credit Risk. Americans pay three times more in medical debt to collection agencies than they pay for credit card and bank debt combined, the study found.

Yet some medical debt collectors continue to struggle and consolidate assets, as it's easier to TCPA- and CFPB-proof offices in fewer States while building volume. Some are going out of business from compliance related issues.

This is not the time for medical debt collectors to get embroiled in TCPA and related compliance issues with such an opportunity as medical debt. Hospital billing errors result in overcharges of up to 26%, the study found, even as household income continues to decline while medical expenses increase.
5 ways Medical Debt Collectors avoid TCPA violations with Ringless Direct-To-Voicemail Cell Messaging
It's the only effective form of cell phone contact used by debt collectors that hasn't ended up in court.

It doesn't cause complaints, as the consumer is not interrupted.(Incomplete complaint management is a top issue for debt collectors, fueling fines) See out blog: "Ringless Voicemail Helps Medical Debt Collectors."

It doesn't charge the consumer for the call, as per TCPA specifications.

It never touches the wireless network at all. So technically, it's not even a wireless call.

You won't hear debt collectors talk about it. They don't want competitors to know.
Direct-To-Voicemail Cell Messaging

—

a dream come true for Debt Collectors
As we all know, medical bankruptcy is the top cause of bankruptcy in the US.

Ringless Voicemail or "Direct-To-Voicemail" leads to inbound calls from the consumer directly to your associates, enabling them to interact personally. The more consumers you can get on the line, the higher your propensity for happy events. And the concerns of disgruntled consumers, after 10 million successful deliveries, have not materialized. In fact, Direct-To-Voicemail has less complaints than even live associates.

It's true, some folks don't listen to their voicemail. They just push Caller ID to return the call, something Direct-To-Voicemail supplies in most cases. (It needs to be a smartphone for the product to pulse Caller ID, as the call doesn't go through the wireless network on its way to voicemail).

And finally, a debt collector needs to identify wireless calls in their call inventory anyway. It's the first question the CFPB will ask, and required for any compliance program. Direct-To-Voicemail includes those ID's in real time, at the carrier level, before each campaign, for free.
But does Ringless Direct-To-Voicemail cost a lot?
No. And you're only charged for carrier certified successful deliveries. The whole message, double verified, at both ends. Call results, all reporting details, are free. In short, you're not going to find a more cost effective strategy to help penetrate your wireless inventory.
Hey, we're not talking an app to break up with your boyfriend without talking with him here. We're talking about enterprise deployment of cell messaging directly to the voicemail of the consumer cell.
Yes, Ringless Direct-To-Voicemail is a dream come true for medical debt collectors—just don't expect them to talk about it!
For more information on Direct-To-Voicemail Cell Messaging call Bob at 561-317-3001 or go to our page here.