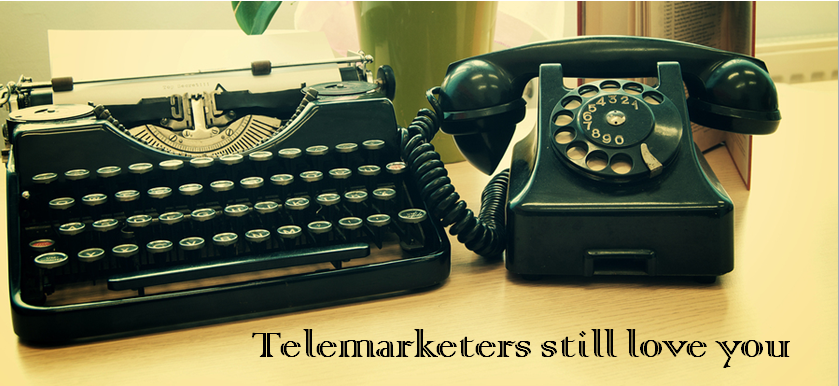 Everything's coming up cells, and the latest phone data backs that up. 40% of the population claims to have a cell as their primary form of communication. When consumers call me to complain of abusive robocall or relentless marketing techniques, the first question is always: "Do you have a landline or cell?" If it's a landline, I'm the bearer of bad news. Nobody cares who calls them. Even if they're on a National or State Registry. All the court money is in class action cell suits now.
Consumers still love their landlines.
One lady told me she had a "Wireless headset on her landline – does that count as a cell? -"
I get calls from middle-aged folks in a panic over their parents' landline. Wondering how they can keep Mom from picking up that beloved wired phone and buying everything. You know—the generation that grew up thinking a phone call ring meant "answer the call"—what a novel idea. They might be a tad lonely too. My 90-year-old dad is one of them. He wouldn't dream of giving up his landline. Why is that?


6 Reasons my Dad loves his landline:
For one, he can't hear a cell phone. He's got this blasting landline phone that goes throughout his apartment with a special amplifier.

He doesn't do computers, so he hasn't registered for the National or State DNC registries to help prevent calls.

He's got time to talk.

He's got lots of money.

He actually has a cell phone, but rarely uses it.

His main concern on getting a wireless LAN? - "Bobby, it's not going to mess up my landline, right."
As a teenager, I remember stretching that phone cord as far as it would go down the hallway for some privacy from my three sisters. An additional line? Forget it. My cousins had two lines. One for the adults and one for the kids. But they were "frivolous," my Mom said. But she still had her same original (formerly green) bedroom rug running in waves across her bedroom floor. She never got anything new, so what did she know?
My dermatologist calls alot of elderly patrons. So I asked if many had landlines:
"Anyone have a landline?" I asked.




"They're all landlines," she said. (She could tell by the different message machines.)


"Anyone ever pick up?" I asked.
"Some days nobody picks up, other days it seems like everyone answers, but overall not much live answering," she said.
"Do they actually get the message?"
"Absolutely," she said.

So they're playing back voicemails. That's good. We're talking about the most active mature generation ever. They have some cash, and they're the best educated of any previous group—but they have this habitual way of communicating via landlines that's worked pretty O.K. up to now. But today, nobody cares about their landline complaints. And abusive callers know it.

So if you're getting lots and lots of unwanted calls, think about getting a cell phone.

P.S. If cells don't work in your area, you're out of luck. I don't have a solution for you. Maybe somebody reading this does?

Anybody? Anybody?

If you do care about landline DNC compliance, please visit our page: "Do Not Call List Scrubbing: Federal, State, and In-House Lists."