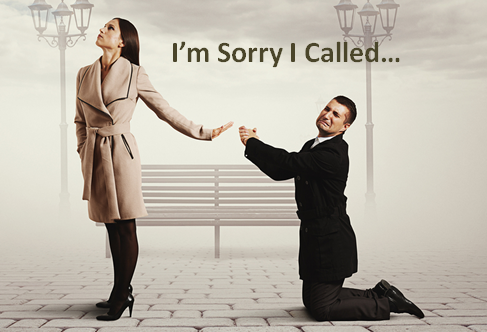 According to top TCPA consumer lawyer Sergei Lemberg, Principal at Lemberg Law, call centers can substantially cut down on the chances of a TCPA suit with a few "respectful" precautions.
DNC TCPA Agent Guidance Not Provided? click video
This video is for informational purposes. Be sure to consult your own attorney for questions specific to your business. (Special thanks to Christine Reilly for the content in this video - Partner and Cochair of the TCPA Compliance and Class Action Defense practice of Manatt Phelps and Phillips)
"A lot of common sense gets missed and results in the lawsuits being filed," said Sergei, while attending the PACE Summit in Washington DC. One of the primary sources of plaintiffs for his law firm? "People upset about the way they've been treated. It's true for our telemarketing cases, debt collection, wrong number cases, and even for Fair Debt Collection cases as well."
Being Nice, with a dose of common sense, actually cuts down on TCPA filings -
"Just treat people with more respect and more dignity,

" Sergei says.

The phone is a request to communicate, not an edict, or something to be taken for granted. Thank folks for picking up. Mean it. Make them feel special!
If you must robocall,

don't robocall the wrong person!

Robocalls can be hard enough to take. But if you want to send your cell phone owners straight to their lawyers, just start disrespecting the landscape with robocalls to the wrong person! That goes for live calls too. Complaints stuck at the call vendor level and never making it back to the company for resolution are huge. (See our blog:

"Vendor Oversight: Top Component of DNC TCPA Compliance.")
How about an apology!

"90% of these cases are preventable if the call center would just apologize for the call," says Sergei. "If the agent just had the presence of mind to treat the person with respect and acknowledge inconveniencing them, and committing to rectifying the situation, and then actually rectifying it. Pretend you're in Starbucks and stepped on someone's toe: Of course you'd apologize, right?" (See our blog:

"Call Center Manager Best Practices for No Complaints."

)
Early calls and late calls tend to aggravate people more!

If you haven't had breakfast yet, or are ready to go to sleep is probably not the best time to be jousting with a phone sale person or debt collector.
Calls at Work

How interruptive. How embarrassing. How about a quick, "Is this a good time to talk?"
A consumer may or may not buy from you. But they must love you today. You must brighten their day. You must leave them in a better place. We can't afford to (literally) have consumers and businesses complain today
We tend to focus our compliance efforts on interpretations of the DNC & TCPA laws. But respect and common sense can get you farther than you think.
We had a chance to catch up with Sergei after the show at work, and he was pleased to report his first new case included a call center recording of a consumer pleading, "I keep telling you, I'm not the person you're calling." Cha-ching!
For more information on avoiding TCPA / DNC Suits, just call Bob at 561-317-3001.
Click here to reach Sergei Lemberg or call 855-301-2100 x 5500