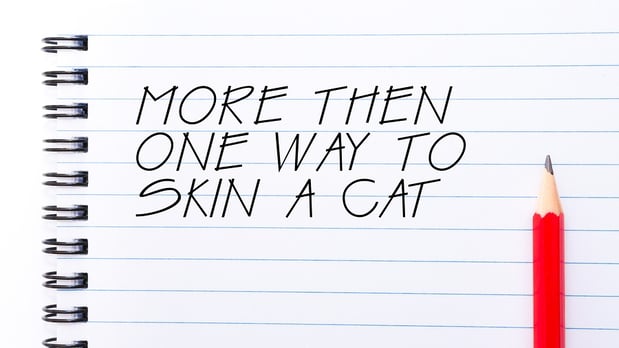 If your call center is going down the Ringless Voicemail path, the theory is your cell calls fall outside the TCPA. The consumer doesn't pay for the call. The call never touches the wireless system. And voicemail is separately regulated as an Enhanced Information System not covered by the TCPA. If you're making standard phone calls, however, you'll need to look at cell scrubbing, DNC list registrations and reassigned number scrubbing for permission-based calls. And don't forget the calling method: Hand Dialing vs Automatic Telephone Dialing Systems.



Ringless Voicemail: The attraction for call centers.
With ringless, the potential customer picks up their voicemail when they are ready. No interruption. Fewer complaints than even a live operator. Call centers can plan for callbacks at certain times and staff accordingly. Probably won't have a rash of complaints as you would with any other outreach method.


Are consumers wize to Ringless?
Ringless applications, primarily by offshore operators can get sloppy. Ting the phone. Partially ringing the cell phone. These erratic phone behaviors upset consumers. The technology can be set to almost eliminate unwanted ringing for ringless - but this will drive down call completion rates and income for the providers.


Ringless is a commodity now.
Ringless pricing has come down. Way down. Seven years ago a call completion cost in the neighborhood of fifteen to twenty cents. Now it starts at three and a half cents with some providers. Distinctions between companies have become blurred to businesses, although quality varies widely.

FTC may be losing patience with Ringless.
Top providers provide an essentially squeaky-clean application of the direct-to-voicemail platform. But at our most recent get-together with lawyers in the know, they told us the FTC is asking for information (read call lists) from certain large ringless users. Consumers are finally starting to complain. The technology is now used for cold calls in diverse marketing applications. Applications are starting to get careless with all the new providers. Everything from car dealership followup calls to carpet cleaning is fair game.
O.K. what if we just make some standard phone calls.
If you're not using ringless and want to venture into the land of outgoing phone solicitations you'll need to:
Scrub and archive your cell phone numbers. Even if you're making B2B calls.

Register with the National Do-Not-Call List. If you're making B2B calls, it's free. B2C - not free.

Register with the States. 14 States have additional Do-Not-Call lists.

Check your call permissions. You'll need to make sure the consumers who gave you permission to call haven't changed their numbers. A daunting task being looked at by the FTC as we write this.

Get Litigator Scrub - You'll want to take a serious look at just not calling the 140,000 previous court filers under the DNC, TCPA, FDCPA, FCRA and CFPB statutes. 40% of these guys have sued before - and this is where most of the super expensive class actions show up.

Know the marketing differences between Express Written Consent vs Express Consent vs Existing Business Relationship calls. (Express Written Consent for selling, Express Consent for informational calls.)
Most importantly, if you are making standard phone calls, you'll want to partner with a top Do-Not-Call Compliance Service Provider. Make sure it's a company well known to the FTC, FCC, State AG's and predatory attorneys. Because these laws are so slanted in favor of cell owners, you don't want to engage in the courts if possible. In the final analysis, you never know which side the judge is going to take!


Standard Calling vs Ringless.
The choice is yours. Just make sure you recognize the different legal implications. One relies on being exempt from the TCPA and DNC laws; the other on complying with them.
For more on prudent call protection methods for your company, please call me at 561-317-3001 or email me here - Bob