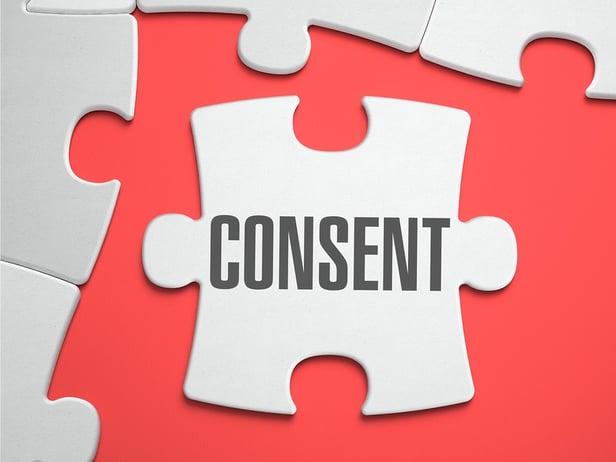 It happened again to JP Morgan Chase. Another bank with reassigned number problems. Although they had Express Consent from their customers to call Chase deposit accounts, several of the parties reached were different from those Chase had permission to call – because the wireless numbers had been reissued to new owners. One new owner said she received over 50 calls from after purchasing a new cell phone and number.

Hi! We're Wistia. We provide business video hosting to attract, engage, and delight
message

3 Reassigned Number Defenses that haven't been successful:
1. The one-call safe harbor rule. Designed by the FCC allow one call or "attempted call" to establish a wrong number. Unfortunately Chase, along with many other cases, just plow through the one call rule – with ahh like 50 calls!
2. "Emergency Purposes" exemptions. Some of your calls were made to notify customers of possible criminal or fraudulent activity checking accounts. No dice so far.
3. Companies relying on a legislative fix. Businesses waiting for Reassigned Number litigation relief continue to be disappointed. Although a California Court "stayed" a Reassigned Case waiting for clarification citing, "not even the FCC agrees on Reassigns" - We don't see Reassigned relief anytime soon. The Government will never make consumers responsible for consent status changes. In Chase's case (above), they went ahead and settled for $3.75 million.
Courts adapt increasingly liberal interpretations of recycled number calls.
And it's turned into big money for specialty Attorneys. This, coupled with an incredibly broad definition of an Automatic Telephone Dialing System under the statute change of July 2015 continue to fuel increased fines and caseloads.
In response, banks have made significant efforts to make express written foolproof. But the laws continue to be hopelessly slanted for Consumers and Government Agencies.


4 Tips for better reassigned results with a Certified TCPA Compliance Provider.
1. Certified Compliance Providers have access to the best Reassigned Numbers Data.
Certified Law Providers have been scrubbing your DNC/TCPA data successfully for years, and are best positioned to help with Reassigns. They already have huge monthly commitments with the direct-to-carrier companies providing cell owner updates ongoingly. So it's easy to add the filter to your existing program.


2. When Reassigns goes wrong, vendors tend to scatter.
Using one major Do Not Call/TCPA partner with a perfect track record means vendors can't blame each other when something goes wrong. And having one compliance company for everything: Existing Business Relationships, Express Written Consents, and Reassigned Numbers makes it easier for your General Council to defend challenges, and Judges to follow.
Even the FCC acknowledged that "marketplace solutions for identifying reassigned numbers are not perfect." And the customer is under no obligation to tell the institution their number has changed, thus using up the one free call.
And as Reassigns are so closely related to Express Written Consent and Express Consent calls - You don't want to fall into the trap: Where exactly does one stop and the other begin?

3. Certified Compliance Providers can help when the Reassigned law is unclear.
Again, these rules are slanted for the call recipient. They can request not to be called "through any reasonable means" including just saying so. The FCC has responded asking companies to "maintain proper business records to track consent." But where does consent stop and reassigned number responsibility begin? No guidance there either. So best to partner with a top DNC/TCPA Compliance Service Provider that predatory Attorneys know and will stay away from.


4. A perfect track record in providing compliance services.
Listen – we see it over and over – internal compliance departments are in shock when safety precautions go awry. And we are always startled at how little financial institutions, third party debt collectors, factoring companies, internet loan providers both BtoB and BtoC DON'T know about protecting themselves. Everything from no compliance language on consent forms to blank tip-in requests for mortgages and other financial services. It's like everyone is asleep and prosecuting Attorney's love it.


Remember, predatory TCPA Attorney's are playing with a stacked deck.
Laws involving Express Written Consent and Reassigned Numbers are hopelessly slanted for the consumer. Without much clarity on exactly how to protect yourself. Throw in responsibility for number changes on these permissions - and you begin to see this demands constant attention.
So talk to an expert compliance provider like the ones we represent. You'll be glad you did, as more laws continue to challenge your attempts to reach out – and they'll continue to get worse before they get better.
For more information on safely identifying Reassigned Numbers for your business, call my personal line at 561-317-3001 or email here.
This article will contain some errors and omissions, as these laws are constantly changing. Be sure to consult your competent TCPA Attorney before using any Reassigned Number or other compliance solution.
Related Articles: