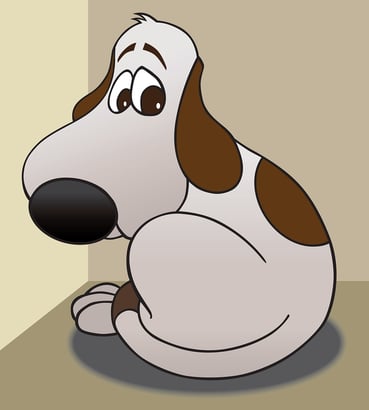 "Please excuse the call. I have the wrong number. You're definitely not the person that gave our company permission to call." Seems like a simple thing, right? Not so fast. As a company serious about keeping up with customer permissions, you need to know about Reassigned Numbers. You may be surprised to learn that transferred cell numbers to new owners are your responsibility. About 20% of owners change each year. And as your call volumes go up – the chances of making a mistake go up too. And can cause you a world of financial hurt.
Hi! We're Wistia. We provide business video hosting to attract, engage, and delight
message

"I've never even heard of Reassigned Numbers? What are they –"
The North American Numbering Plan is running out of numbers. Years ago, unused phone numbers got a cooling off period. Not so today. They may be given to a new owner immediately upon account closure – so you'll never know it's the wrong person you're calling, usually multiple times, with auto-assistance or recorded voice. Because you thought you had permission to call, right? Not anymore. The person that gave you permission may be long gone! It may be a "Reassigned Number" now. And an expensive one at that.


Reassigns are catching more businesses by surprise each day.
"Business as usual" reaching out to service clients - then the trust shattered by a recycled number claimant receiving lots of calls made by mistake. It can all add up in a hurry. And auto-response generation dramatically increases your chances of a violation. Like pay-as-you-go Electrical Co-Ops generating recorded reminders to replenish one account several times a day. Or banks reaching out to their checking deposit accounts. The days of apology without penalty, particularly to a new cell phone owner, are over. Scrubbing numbers to re-verify consent permissions before calling are here. Reassigned Numbers have come of age.


Sure, you can rely on your usual Reassigned excuses:
I didn't know.

I thought we had permission to call.

I thought somebody else handled that.
Or you could just claim they were "emergency calls" to clients. Ya, that's right, they were emergencies. (Will that get me around the threatened TCPA class action here?)


Companies are settling Reassigned Number accusations in the millions.
Companies reaching out to customers don't want litigation costs. Don't have time to get caught up in ongoing TCPA defense efforts. No thanks to the bad publicity too. Even if they have a good chance of winning. Businesses know reassigned scrubs are best done before each call campaign – by a Certified Do Not Call Law Compliance Provider. Compliance partners set up to handle number disposition chores, archive the results, in the format and timeframe government agencies and private right of actions demand. DNC/TCPA cell scrubbing, DNC Policies, National & State Registrations. The heavy compliance lifting.
"Please pardon the call" isn't good enough today say the experts.
Predatory Attorneys want blood. And money. So what if you had permission to call that number. Now you don't. The cell number has a new owner. Period. It can happen instantly – and balloon into a request for class action certification before you can say, well, "excuuuse me."
Who cares if the case never goes to trial. Big money is in the settlement. The threat of litigation driving up the final holdup - ah, I mean resolution. Something a proactive Reassigned Number scrub can help prevent.
Reassigned Numbers are something you should know about - before it's too late.
Call me and lets catch up on this issue for your business 561-317-3001 or email here - Bob
Related Articles: