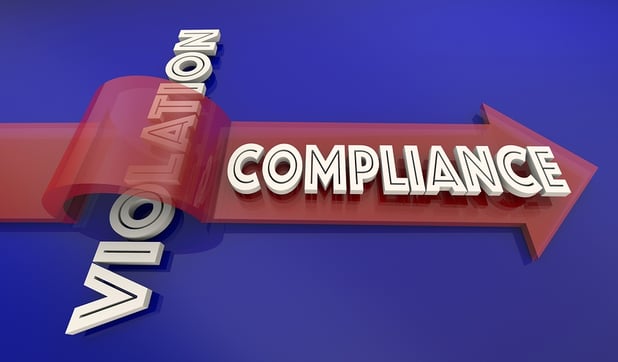 Between questionable sales practices and call compliance infractions, energy resellers may be in danger of losing their incredible financial opportunity. Or at least not taking full advantage. Broken consumer price promises are common to the industry. Call complaints to State AG's and the publicity surrounding them typical. Is the combination ripe for burnout? Let's take a look at the customer procurement calling challenges industry resellers face and how to mitigate risk.


The problem:
Huntington Beach consumer claims a home energy company invaded her privacy.
Denise Menichiello filed a complaint on behalf of all others similarly situated (i.e., class action status) on March 21 in the U.S. District Court for the Central District of California against GNRG Inc. and Does 1 through 10 citing the Telephone Consumer Protection Act. The defendants allegedly kept on calling plaintiff's home phone number despite her being listed on the Do Not Call Registry since 2003. She is not alone.


Energy Resellers are among the most common TCPA violators
Says Law Group Whitfield Bryson & Mason LLP. They coach clients to "save prerecorded calls, calls made from an auto-dialer, or unsolicited text messages. And to keep a long of the calls and texts and request your records from your wireless service provider."
Connecticut-based OLR Research Report points out: Telemarketers for competitive electric suppliers are subject to state and federal laws governing solicitations of people on "do-not-call" lists. Among the remedies available for people on the list who are called by telemarketers in violation of the law are... penalties and suing for damages for violations under the federal law.
The report specifies calls to an existing customer are O.K., unless he or she has informed the business that they no longer wish to receive calls. And it's O.K. to call for debts owed.
NY State finds numerous instances where energy resellers overcharged customers.
Four companies in the Hudson Valley charged more than double what Central Hudson charged for electricity and another charged triple the utility rate for natural gas;
A New York City company charged more than triple Con Edison's rate for electricity, and several companies were charging more than double the utility rate for natural gas;
Several ESCOs in Upstate New York charged more than double the National Grid's electric rate;
A variable rate plan of a company in the Finger Lakes region was eight times what Rochester Gas & Electric charged for electricity.
Other instances found energy solicitors blatantly misrepresenting themselves, such as pretending to represent the local utility to trick customers into signing costly and harmful contracts.
Massachusetts says Scammers have been posing as energy companies.
Either as the primary energy provider, such as Eversource or as smaller competitive energy suppliers. Scammers that pose as Eversource are usually threatening to turn off your utilities unless you make a payment that day. Scammers posing as competitive energy suppliers will often seek to obtain information about your bill or other personal information to commit identity theft. Consumers should particularly watch out for "same day pay, "


B2B Energy Companies are not exempt.
The fastest growing area for TCPA lawsuits: Business to Business calling violations. Why? Because more cell phone numbers are being added to call campaign lists than ever before. And B2B's use auto-assistance to call other companies - a potential TCPA violation. Predatory attorneys know B2B companies remain unaware of additional call compliance requirements after the cell phone law change of October 16, 2013, making wireless ownership consumer agnostic.
The solution:
How can Energy Resellers help protect themselves from call lawsuits?
Don't let complaints get stuck at the call center level. If the bill doesn't match the promise of savings, and the customer lets you know, handle it ASAP! Think about establishing a relationship with a top Do-Not-Call TCPA protection company. That relationship alone will go a long way when predatory attorneys come looking for possible call prohibition violations. Don't call people that have sued before under these statutes by using a product like Litigator Scrub. TCPA suits skyrocketed more than 40% last year, and almost half of these folks have sued before. Also, scrub and identify cell numbers on your calling lists. Make sure these numbers are dialed by hand. You can also sign up for the National Do Not Call Registry and State Lists to cut down on unwanted complaints.
Call compliance and unscrupulous business practices are the major obstacles that can ruin a perfectly good, and profitable, energy reselling party.
For more information on effective, low cost call protections for your energy reselling business, just call my personal line at 561-317-3001 or email me here- Bob
Related Articles: