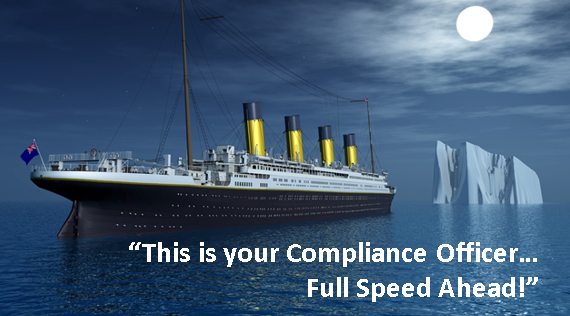 Talk about job security—or lack of it! Many compliance officers don't seem to appreciate the precarious position in which their livelihood has been placed. You're on the hot seat. Your safety, future, income, car payments—life as you know it—are at risk, along with your company's future.
The 3 Keys to D0-Not-Call TCPA Compliance: Video
This video is for informational purposes. Be sure to consult your own attorney for questions specific to your business.
Compliance officers don't seem to grasp that given the state of Private Right of Actions / Class Actions, CFPB Audits/fines, TCPA Compliance issues and Do-Not-Call Violations, they could not only lose their job, but their company could go out of business with one quick misstep. They don't realize that everything that could go wrong most likely will trickle down to them sooner or later.
Yep, we're fine. Compliance? We've got it! Thanks. Bye.
So, you trust an IT Department wholeheartedly with critical State and Federal DNC updates, archiving, and training. But what if the guy encrypts everything and then gets transferred, or leaves, or is sick? What if nobody knows where the records are when the FCC, FTC, State AG or private right of action suits come calling? Compliance is not a data issue anyway. It's a legal issue—as your attorney will remind you when he or she starts asking questions should a problem occur. As a compliance officer, the more you don't get the minefield you're walking through every day, the more likely it is you won't be around very long.
But our vendors handle that compliance stuff!
As Dino Tsborous, listed in The Best Lawyers in America in the area of Technology Law 2007-2011 says, "You can't entrust to another company procedures you know aren't compliant." For example: You can't ask your list broker to be responsible for DNC Compliance without supplying them with your Subscription Authorization Number Registration, which, by the way, costs up to $17,000 per year.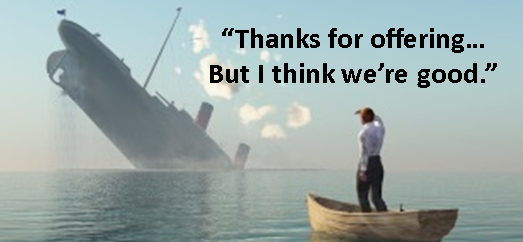 I don't think my future as a Compliance Officer is at risk…
As a compliance officer today, given the advanced state of litigations for anything and everything phone-related, your job is to stay as far away from this stuff as you can. So, outsource, but not just to anyone. Reach out to specific Compliance Partners that specialize in, and keep up with, daily case law and legislative changes and build those updated algorithms into number checking procedures and archiving. Have these outsourced safety procedures running in the background under a single compliance umbrella. Let the certified DNC Compliance Provider do the heavy lifting. Without changing your present procedures, you can even have your data make a real-time stop at a third party central compliance repository before leaving the building!
But I'm "Incompetent" if I don't do this compliance stuff by myself.
Don't kid yourself into thinking you are incompetent as a compliance expert if you can't keep up on all this stuff yourself. No one can! You're the compliance expert, so be expert enough to bring in folks that do this for a living—the folks that live and die compliance. At least to double check that you really are doing everything you can, before the State AG does. Or some smart consumer litigator looking for class action status: "If you called ME this way, you must have contacted alot of others this way too right?" -
When things go wrong with compliance, someone's going to pay...
And the first to go is generally the compliance officer. So take steps to protect yourself before it's too late. Because if you wait until after something bad happens before shoring up individual agent calling compliance, it will be too late. (See our Page: "Quick Check for Offices and Remote Agents.") Do the research now, ask the hard questions of your vendors and in-house systems. (See our blog: "Are you TCPA Compliant? - Webinar Review.")
Then, when disaster strikes, your last phone call won't be to a moving company to come pick up your stuff. It'll be a "thank you" call to your compliance service provider for your special get-out-of-jail-free pass!
For more information on Compliance Officer best practices, just call Bob at 561-317-3001.