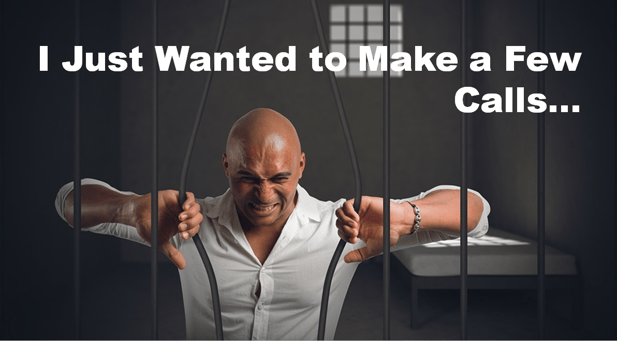 If you're making calls on your behalf, or as an outsourced vendor, you'll need to protect yourself against the Do Not Call and TCPA Laws. Not only for your safety but to keep your employer from coming after you. If something goes wrong, your company's Lawyer may want answers. He or she will definitely consider cutting off residual income you receive as an independent agent – as well as future financial commitments.


To be fair, many large companies embrace and include Do Not Call Law Compliance Agent Solutions through their intranet. But many don't. We once met with a major Real Estate company representing 6000 agents whose legal team was inflexible – "You're on your own with DNC, Mr. Agent." Why? Lawyers figured help with the Do Not Call implied liability exposure. But today, marketers will not have luck protecting their assets by making agents "sign off" on call prohibition responsibilities.


So what do I need to check numbers?
Before making calls, get an internet based number checking tool. Something that will date and store lookups in the time frame and format the FTC, FCC, and State AG's will need should a problem occur. Make sure the system is easy to use, and has the handful of required protections to help survive a "Safe Harbor" inquiry. Things like a Do Not Call Policy and a Company Specific Do Not Call List. So when someone says, "I'm not on the Do Not Call List, but don't call me anymore" you're covered.


What if I quit making calls – will my Number Checker Provider still protect me?
A good Do Not Call Compliance partner will archive your lookups long after you've moved on. The average suit takes from 6 months to 2 years. Compliance protection companies will keep those records from 5 to 10 years.


Can I use a multi-line calling machine to help me dial?
It depends on what type of number you're calling, and what DNC list they are on, if any. A good Number Checking tool will deliver four answers to a call list inquiry:
Landline numbers not on any Federal or State Do Not Call List.

Landline numbers on Federal and State DNC Lists.

Cell phone numbers.

Cell phone numbers on Federal or State DNC Lists.
Cell numbers on Federal or State Do Not Call Lists are your biggest concern. These folks are sensitive to receiving solicitations of any kind. Compliance is front and center for them. Even if you're making a legal call - this group thinks ANY call from a solicitor is a violation.
With cells in general, you're not supposed to use any auto-assisted dialing equipment. This includes multi-line dialing assistance (dialing three numbers at the same time and go with the recipient that picks up), and robocalling with pre-recorded messaging.
Another tip: Although call recipients won't know how your call was made, if they hear the dreaded "pause" from your auto-dialing equipment, they know it's a call center and probably a solicitation. (A call center friend of mine once compared his robocalling results with hand dialing and found the hand dialing to be more cost effective – just because of the dead air at the beginning of the call.)


How many numbers can I check at a time?
Generally from an Excel spreadsheet format, you can enter up to 100 numbers at a time by dragging and dropping from the number column into an internet-based system. The cleaned returned lists should be instnt and easily printed out. The program should not "time out" so it can be accessed from a smartphone.


How much should I pay for a number checking tool?
Prices have increased lately because of the proliferation of lawsuits. These DNC and TCPA laws have ended up in places we never thought possible, and with fines far outstripping the damage caused to recipients. So about $50 per month should cover the cost of a good system from a company that will stand by you should you have trouble.


I only sell to other businesses. I don't need additional protection, right?
Business to Business calling lists today are poisoned with cell phone numbers from Linked-in, Twitter and other social media sources. And after June 18'th, 2015, cell ownership is no longer divided between consumers and businesses. It's just a cell. Subject to the more stringent mobile calling restrictions. So yes, a number checking tool is a great idea for B2B's which are becoming the fasted growing segment of DNC lawsuits. The good news: Small and medium businesses that put their cell or landline on a DNC list aren't going to buy anything anyway, and can be a huge time waster – and are more likely to sue.


Can't I just start making calls and see how it goes without protection?
That's not a good idea today. DNC Protections are a pro-active gig. Once you receive a suit or letter of demand from a Government Agency or Private Right of Action – or your employer threatening to terminate you – it's too late.
Finally - A popular story among us Do Not Call nerds: Direct TV was sued for 5 million dollars years ago (when that was considered a big lawsuit). Paid the fine, and proceeded to get rid of many of their outsourced vendors. Of course, the contract these vendors had signed said in fine print, "You're responsible for compliance with the DNC laws," which most didn't take seriously. But this meant residual income relationships were severed in the millions of dollars. New vendors rushed in to take their place, and Direct TV actually made money on the deal!
For more information on Life Insurance Agent protection, just call my direct line at 561-317-301