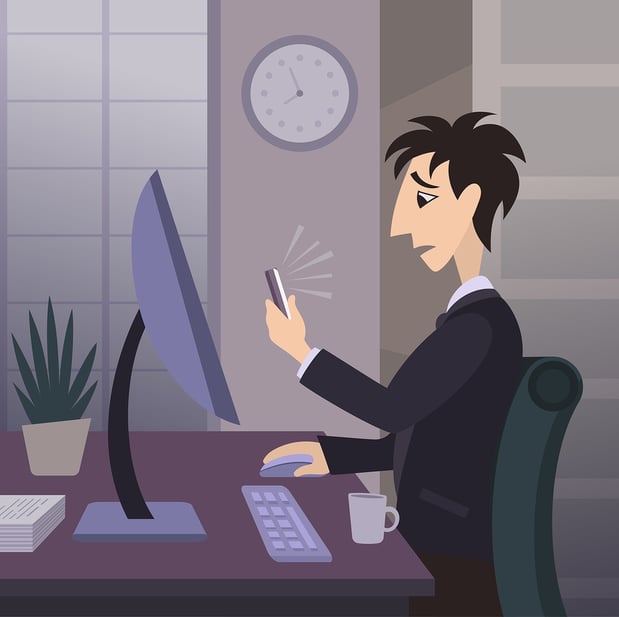 Forget schemes to help penetrate cell phone inventories like ringless voicemail, avatars, and robocalls. Now, solicitors call consumers and merely hang up - hoping the prospect will call back on local caller ID. Claiming the consumer called them, "Ya, that's it. They called me your Honor. My call was never completed."


I don't enjoy picking up the phone anymore.
Between the automated scammers, calls responding to requests I never made, "scam likely" caller ID's and local ANI's - and now the ultimate- dead air. Heck, I don't even call back local numbers anymore. I'm scared to ask who called - because now that number is "live" and will be passed on to other marketers. Hearing the sound of call center solicitors in the background when I do call back, I brace for the canned presentation. No fun.

I don't want to have to look at caller ID.
Don't want to inspect my phone before responding to each call. I pride myself on picking up live. It's the best way to get new business, help more people and stay informed. But the silence on the other end of the line is becoming an every other call thing. Whatever happened to phone etiquette? And it's easier than ever to get local ID's.


Avatars are illegal now.
Classified as robocalls, so nixt that technology. Avatars are sound snippets controlled by live operators for interactive conversations, sort of. The technology was favored by the FCC in 2009, but by 2017 overwhelming consumer complaints forced it to be classified as a robocall.


Ringless Voicemail getting complaints finally.
With sloppy implementations, tinging the phone, ringing the phone - ringless is finally starting to annoy consumers. And is it legal? The communication is supposed to go over landlines directly to a voicemail server without making any sound. Unfortunately, this cell phone switching involves moody 30-year-old technology, and each SS7 switch is different with individual carriers handling calls slightly differently. (We always had problems with Sprint in certain areas for example, and could never figure it out.) So the Government is finally asking big ringless users for call records. This usually represents the first shot across the bow in regulating out a technology, as happened with avatars.


Just hanging up on consumers upsets people.
It's the aggravation of all aggravations for cell owners - marketers just hanging up. Dead air. Nobody is there. We feel let down. Slighted. Lonely. Meanwhile, government call complaints continue to skyrocket. The FCC still can't find scam calls routed all over the world. And new more stringent cell laws continue to pop up - some unenforceable.
So it's no fun to pick up my phone anymore.
I miss it.
For more information on prudent call compliance protections for your business, just call me at 561-317-3001 or email me here - Bob.