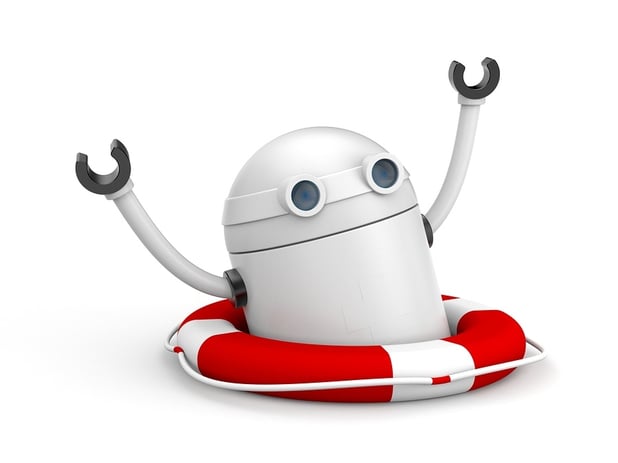 Effective May 12, 2017, the FTC will no longer separately classify Avatar calls, sometimes called "soundboard technology calls," from prerecorded robocalls. Avatar calls will need prior written consent required under the Telemarketing Sales Rule, just as robocalls do now. Some Avatar users have been abusive of call prohibitions, causing complaints. Like ringing the phone four times and hanging up to initiate callbacks, or questionable "Police Benevolent Association" solicitations from pushy phantom officers. Apparently the FTC has noticed too.


What's an Avatar Again?
Avatar calls require a live agent playing prerecorded voice fragments rather than talking in their natural voice. The local dialect is key here - as listeners feel at ease talking with one of their own. Operators can also control multiple Avatar calls at the same time.
In 2009, the FTC issued an internal memo indicating their approval of the technology. The soundboard community took that to mean the calling technology was legal. Predictably, call spammers began to tarnish this proven method of reaching out, and the FTC has seen complaints grow.

Certain Avatar exemptions will still exist. But the Party's Over for Avatars.
These exemptions will include the same inbound, non-profit and non-telemarketing call provisions granted robocalls.
Consumers have found out what Avatars really are - and complaints will continue to pile up. Avatars are not real people - but recorded tidbits posing as real people! Recipients are experiencing the shock of discovering this during conversations. They don't know exactly who or what they're talking to; a real person, a recording, or a combination: "What the heck IS this alien I'm about to give my money to anyway?"


Avatars are so darned nice! (But can leave you hanging!)
Imagine the warmest voice you've ever heard reaching out to a challenged senior. A lonely injury survivor. Defenses go down. The call recipient immediately opens up. Avatars will even spice the solicitation with a planned pause, "Ah hello - are you there? Oh yes, Hi my name is Bob, and I'm calling on behalf of..."
What a cool technology. No need to abuse it with quick call hangups or questionable offers. It's a technology capable of touching your soul, at least in the first few sentences. A perfect health care application reminding members to take their medicine. To change bandages. To report back to the hospital for checkups (avoiding longer more expensive stays!)


But Avatars can freak people out.
Avatars are tough for people to get. They know what a recording is. And they know what a live person is. But a combination? Now that's downright queasy. By comparison, Ringless Voicemail is still going strong without complaints. Because it doesn't make folks crazy with interruptions, misrepresent itself, or try to scam folks.
Once again, the bad Avatar actors make it harder for the rest of us to reach out.
Avatar technology works. People love it, or used to before they became "on guard" to it. Too bad this useful technology will be virtually outlawed. Cut down by the same restrictions forced on dialers: Too much of a good thing. Drunk on their own success. Overreaching the boundaries of consumer respect and good sense.
Consumer dissatisfaction with Avatars has equaled complaints.
And those complaints have left the FTC with a single course of action:
Avatar Bannishment
For more information on how B2C or B2B businesses can continue to safely reach out - call my personal line at 561-317-3001 or email me here. - Bob

Update: Eric Allen of Allen, Mitchell & Allen first reported October 4'th, 2016 on this Avatar development as Urgent Legal Alert Regarding the FTC & Avator/Soundboard Technology
Eric asked us not to release the information until the FTC made a formal announcement.
Related Articles: