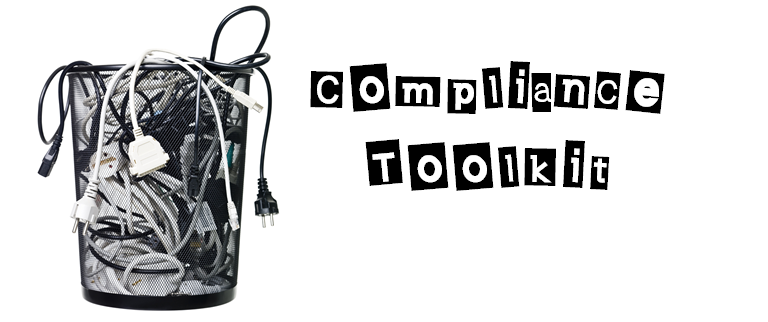 So your company has assigned you to research Do Not Call and TCPA compliance Scrubbing. What? Your first thought is: How the heck am I going to keep the technical people happy? But your IT guy or girl may not even know the right questions to ask. Worse, they may have been handling DNC in-house all along and think they know what they are doing. (But you know the company isn't prepared actually for a CFPB/TCPA audit or class action suit. You're clear your job would be one of the first to go in such a scenario.)
This video is for informational purposes. Be sure to consult your own attorney for questions specific to your business.
Here are 18 technical things to look for in a DNC Scrubbing Solution Service Provider. Your job is to make sure these 18 questions get sufficiently answered for your IT person. Run through them yourself if you have to, and report back:
Is your DNC scrubbing system easy to use? Heck, that's the reason you're doing this right? To get all the bits and pieces together to make your compliance life easier! For IT, that means some sort of automatic or semi-automatic scrubbing process, easily uploaded through a web type interface, FTP, or integrated web API service. Make sure the system can automatically find the phone number buried in any data you have.

How will you maximize our callable numbers? Don't just be scrubbing out everything in the universe, as you'll have tons less numbers to call. Recognize, date, and archive your Established Business Relationships, Business Category Exemptions, and activate any reminders when EBR's are about to end and need to be reactivated.

Do you include the States? Activate any algorithms on State rules that are ever changing and override the Federal Rules. States are more heavily legislating now after the October 16, 2013 implementation of new more stringent cell phone laws. You may also find some State exemptions for your particular business category.

How do you handle my written permissions? It's a permission based marketing universe. Make sure written permission exemptions, often obtained through the E-Sign Act, are honored. And make sure permissions are up to date. See: "Reassigned Numbers need Right Party Verification: TCPA."

Can you take our existing file formats? Don't ask your IT guy to reformat everything just to conform to a DNC Scrubbing Partner.

How long have you been doing this? You'll want someone that will stay by you should a DNC problem occur, with records in proper order and format. The new kid on the block just ain't going to make it here. You want history, size and relationships with the government agencies.

We don't want to actually download the Federal and State lists ourselves. You handle that right? You want THEM to do the actual scrubbing. You just want the controls! And not be burdened with those millions of phone numbers on list.

What lists will you include in our scrubbing? You'll want State, Federal, Company Specific In-House, Cell and VOIP included in your scrubbing process.

B2B heads up! If you're a B2B company, you'll want them to review the new, more stringent Cell and DNC Scrubbing registrations and laws with you. See: "B2B Marketers should consider National DNC List Signup."

Ask if the service compares your open campaigns to brand new DNC listings ongoingly, and notifies you when an update has occurred. This eliminates the "wondering" if it's time to update before the 30 day for regular numbers or 15 day for cell requirements. Generally, when someone puts their name on the DNC list, they don't expect any more calls NOW. And they're more apt to complain during this time period.

Ask about a single agent scrubbing addition to your program. For those times your associates collect leads at the business fair, or have a party, or just score some great numbers to call. Individual agent scrubbing products can quickly scrub numbers without technical background. The data trail will come in handy should a problem occur. See: "DNC Quick Check for Offices and Remote Agents."

Ask what the DNC service provider does to keep your company exemptions up to date. Is your claimed established business relationship from a purchase or an inquiry? DNC laws treat these timeframes differently. (Nationally it's 90 days to call back an inquiry and 18 months for a sale), but many States have different interpretations of these rules. And states will have further exemptions you may qualify for.

Does the provider include a DNC policy? This is required in virtually every Federal and State DNC law, and it needs to be sent out on demand by certified mail for your protection.

Does the provider maintain a company-specific in-house list? If someone says, "I'm not on the DNC list, but don't call me anymore" you'll need to put them on your company-specific in-house list. Make sure your chosen vendor provides, updates, and includes this ongoingly in any scrubbing procedures.

Do you offer Safe Harbor Assessment? Ask your DNC service provider what they think of your protection level. If you have a complicated setup—a bank under multiple Charters that can upsell in some product/division areas but not others—you might want to have a Safe Harbor Assessment and/or audit completed to make sure your policies, procedures and enforcements will hold up to scrutiny.

Are your solutions cost effective? This stuff shouldn't break the bank. You're biggest expense will always be the National and State Registrations, unless you qualify for an exemption. Be aware, you can spend a lot more on scrubbing and get not much more, or a bit less and get A LOT less. Find that sweet spot of full protection from a major DNC player, but not spending needlessly. See: "Costs of Do-Not-Call TCPA Compliance Vendor Pricing."

Will you still protect me if I need to cut back on or cancel my DNC account? I see companies that tell me they no longer lean heavily on using the phone, only to find three years later they're confronted with a lawsuit of some kind. Unless you're shutting down your outgoing efforts entirely, keep your account open! It doesn't cost a lot—hey you wouldn't cancel your health insurance policy because you felt good right? The average suit can take 3 to 6 years to come to fruition. Yes, we know the Government is only supposed to look back 5 years, but we've seen them look further.

Is your system compatible with our vendors—Dialers, Fulfillment Houses, and Marketing Outlets. You'll want to make sure your compliance provider plays nice with others. Again, otherwise they won't participate and use it!
Yes, make sure these technical questions get answered up front—and preferably put into your service agreement. Rest assured, the FCC, FTC, State AG, or private right of action investigators will ask them should a problem occur. But then, it'll be too late to ask these questions!