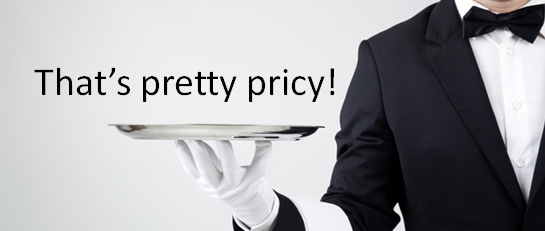 If somebody tells you they'll protect you without any registrations, walk away. The basis of compliance is always registration with the National List. It costs $59 per year, per area code and the first 5 codes are free. You must renew every year. Registration for the whole Country is $17,000. B2B and Established Business Relationship companies may qualify for an exemption to the fees. State registrations are separate. Note: state telemarketer licensing and exemptions, state DNC registrations, wireless portability lists, and other nuances are beyond the scope of this discussion. Make sure to consult your attorney before making any DNC / TCPA decisions.
Costs of Do Not Call TCPA Compliance: click video
This video is for informational purposes. Be sure to consult your own attorney for questions specific to your business.
General Pricing Guidelines for Do Not Call Compliance: 5 Examples
For Individuals/Small Office – Quick Scrub.
Neighborhood pricing: $50 per month for 10,000 scrubs
Benefits:
First – it's a number-checking tool. Enter 1 or 100 numbers at a time for instant DNC identification and status with Federal and State DNC lists. (See our blog: "Tips to keep Independent Agents from getting Do Not Call Fines.")
Second, you can "scrub," or identify numbers from your database. This includes names and addresses, and the program will pick out the numbers. Just drag and drop your list to the internet based program. Data is returned instantly exactly as it was put in, but with the various DNC numbers flagged (Federal, State, Wireless, In-House Do Not Call) Note: The program will tell you the Established Business Relationship rule in a particular state. These are sometimes more stringent, and override federal rules of 180 days for a sale or 90 days for inquiry. The program will identify the 5 States that ban calling cells even manually.
Potential Downside: None
Most important: This program is inexpensive and versatile with both individual number checking, and more traditional call center data-type scrubbing. And of course, it's backed by a major DNC Company.
For Office & Remote Agents – Quick Check
Neighborhood Pricing: $100 per month for 10 ID's checking 2000 numbers each. Pricing can go down substantially with greater volume.
Benefits:
Internet based – this program is great for easy number entry for agents handling their own DNC number checking. Logon with username and password or on company intranet, enter numbers from 1 to 100 at a time, press return and you will next see a list on which black numbers are callable and red numbers are on a DNC list.
Easy to use, yet provides robust DNC protection. Non-interruptive to your calling team.
Will identify cells in the five states that ban cell manual calling. This is designed for your individual agents working from office or home. Never times out.

Comes with Administration Dashboard so you can check whether agents are using the program and easily oversee your compliance chores.

Employees know the "boss" is watching - so they better enter data, and use the system you've chosen for them.
Potential Downside: You can only enter phone numbers—no other data. You're relying on each agent to perform their Do-Not-Call duties.
Most important: Make sure a program like this is backed by a major DNC Solutions provider. They'll know how to talk with State AGs, FTC, FCC, or smart consumer litigants should a problem occur. See our blog: "Do Not Call List Scrubbing Solution for Insurance Agents.")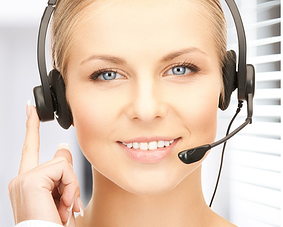 For On-Site or Remote Call Centers / Hosted Dialer Companies:
Neighborhood Pricing: 100,000 scrubs and up per month - $150 to $300 per month depending on extras. A million records per month would be about $700. Some companies have unlimited scrubbing for around $5500 per month.
Benefits:
Easy drag and drop instant scrubbing identification of your Federal, State and in-house calling lists.
Complete API number identification integration in the background should you need it.
Records are archived in the timeframe and format government agencies will demand should a problem occur.
Designed to withstand Safe Harbor Assessment from State AGs, FTC, and FCC.
Extras you'll want to include in list scrubbing:
Your Express Written Consent numbers, archived and dated. This includes your permissions to call for both telemarketing and non-telemarketing calls.
Previous Litigants, Plaintiffs, and their Attorneys – an important group to identify now.
Wireless Cell Phone Scrubbing—Important for DNC and TCPA compliance—whether you call cells or not.
VoIP identification and scrubbing – We've had the first successful VoIP suit.
Potential downside: You must use this system every day before calling to show a data track record. You must include detailed written permissions and e-sign records as part of your Established Business Relationship exemptions.
Most Important:
Method of contact your Center or Hosted Dialer Company is using to reach out to cells. Is the technology certified as an Automatic Telephone Dialing System or a Manual Dialing System? And this is playing out in the courts every day.
Get all procedures your partners will be performing in writing. This applies to outsourced vendors working on your behalf also.
You'll want all the extras you can get, like cell scrubbing, previous litigant, VoIP and Reassigned Number Verification. "Extras" aren't really extras today. They are pretty much mandatory. (See our page: "DNC for Dialers and Call Centers.")
A DNC TCPA Consultant – When "off the shelf" solutions aren't enough.
Neighborhood Pricing: A retainer of $3,000 to $5,000 per month after initial expenses to take a look at everything to do with call compliance is not unreasonable.
Benefits:
Scripting.
DNC policies and enforcements.
Consent to calls.
Cell scrubbing (and certifying technology used to call cells).
Method of calling.
State registrations and procedures.
Exemptions.
State licensing and exceptions.
Outsourced vendor compliance.
Everything to make sure your compliance procedures recordkeeping can withstand scrutiny from State AG's, FTC, FCC or private right of actions
Potential Downside: None. This is as good as it gets.
Most Important: If you think you don't have control of your DNC Policies, Procedures and Enforcements, you probably don't. Get a Certified DNC Law Compliance Consultant in there before the FTC, FCC or State AGs do it for you. See our page: "DNC Compliance Consulting - When you need a bit more.")
Privacy Management – Based on Enterprise-Wide Compliance.
When companies are so big that each department may have no idea what the other is doing, a Robust Privacy Preference Center based on compliance is the key for sustainable growth with customer interaction.
Neighborhood Pricing: On a per-project basis. Generally from $12,000 to $18,000 per month.
Benefits:
A Compliance Based Privacy Center is the only sustainable way of pushing the marketing envelope, allowing your customers to communicate how, when, and where they want. This supports the sustaining goals of selling more stuff and making more money. It allows legal to say "yes" more to marketing and sales and keeps innovative ways of reaching out alive—all critical to staying competitive today's marketplace.
Downside: Marketing managers don't care about compliance. Legal does. Legal doesn't have the budget.
Most Important: Get your compliance ducks in a row—or your privacy center and management efforts will never last and will eventually blow up in court. And get them in a row ongoingly with a compliance partner, as customer collection touch points, communication limitations, and challenges are constantly changing. (Check out our page: "Preference Management through Enterprise Wide Compliance.")
Still Not sure? Does this sound complicated? It kind of is, so give me a call and we can talk about your specific situation. In 3 minutes and I can tell you exactly what to expect. My personal line is 561-317-3001 and I'll generally pick up the phone.