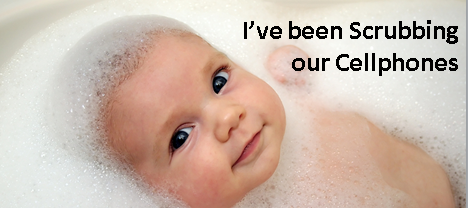 If your business is making outbound sales calls, you'll want to "scrub" cell phones. (The process of identifying and archiving cell records on your calling lists.) The Telephone Consumer Protection Act (TCPA) Cell Update changed the law on October 16th, 2013 when all cellphones, both business and consumer, were put under the "must have written permission when using auto-assisted dialing to call" rule. More and more American consumers are leaving their landlines behind in favor of a cell phone-only lifestyle, so the concept of the cell phone as "personal space" remains strong.
To the point where consumers react much more negatively to telemarketing calls to their cell phones than they ever did to calls to their landlines. And, these same consumers are becoming educated. If they feel their lives have been disrupted by businesses calling their cell phones, consumers will complain.
Scrub Cells for TCPA DNC Compliance - watch video
This video is for informational purposes. Be sure to consult your own attorney for questions specific to your business.
As fines increase and with lawsuits on the rise, particularly class action lawsuits championed by predatory attorneys, businesses simply cannot afford to risk calling consumer cell phones incorrectly.
If your business connects with cell owners using and automatic telephone dialing system (ATDS), you must keep your cell phone records separate—whether or not you feel you have "permission" to call them.
The biggest problem: Cell phone records aren't all that readily available
There is no national list or directory like on the Do-Not-Call Federal and State Registries.

As many as 20% of cell owners can change their number each year in densely populated areas.

Cell owners expect you to keep up to date - or else!
You'll need to check or "scrub" and archive Cells against at least two lists:
A list of cellular prefixes, sometimes called the Direct Marketing Association wireless block.

And a list of landlines recently ported to cell phones called the NeuStar ported list.

Should they be required of you, you must have your cell scrubbing records available to government agencies and individuals in the timeframe and format the FTC, FCC, state attorney general, and private right of actions will demand.
Why is Cell Phone Scrubbing So Important When Reaching Out?
Even if you feel you can legally call cell phones (for example, if you have the written permission of the owners you call), you will still be asked for cell phone identification records.
Proper cell phone scrubbing is the first thing your business will be asked for by the FCC, FTC, state attorney general's office, or if you're sued by an individual. "Where are your separate cell phone scrubs?" You had better be ready with an answer to that question.

Virtually all lawyers that specialized in TCPA compliance begin their TCPA seminars with, "Step one: Scrub, scrub, scrub cells!"
Which is Better, Scrubbing Cell Phone Numbers In-House or Using a Third-Party?
When they first realize the importance of removing and archiving cell phone numbers from their contact lists, most businesses attempt to scrub the numbers themselves. This can be problematic, especially if you run into legal issues stemming from complaints. IT departments and data professionals are not set up to weather the onslaught of legal demands the lawyers will throw at them.
Instead of scrubbing cell phones on your own, we recommend partnering with a top Do Not Call Law Compliance (DNC) Service Provider to identify and archive your cell phone records before every telemarketing campaign. Lawyers that specialized in TCPA compliance will be the first to tell you; they'd rather defend you with a top DNC Law Compliance Service Provider on your side than your own internal attempts at cell phone scrubbing.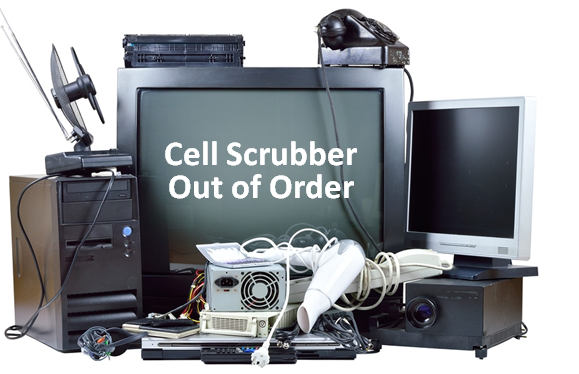 What is a Do Not Call Law Compliance Service Provider?
A Do Not Call Law Compliance Service Provider is one of a handful of companies that specializes in helping businesses maintain compliance with the various telemarketing regulations, including those against calling cell phone numbers and the National Do Not Call Registry.
Do Not Call Law Compliance Service Providers can:
Help you plan telemarketing campaigns designed to survive "safe harbor" inquiries and assessments from government agencies, as well as help you with legal defense.

Although your vendor may claim to call cells compliantly, the technology might break down under legal scrutiny. A DNC Compliance Service Provider can assist with a closer look at possible certifications that have a better chance of holding up in court.
And as you know, you are responsible for vendor oversight in this area and share legal responsibility.
Are Business-to-Business Callers Exempt from the Need to Scrub Cell Phone Numbers?
No. Cell phone laws are "consumer agnostic" now. Meaning the distinction between "business" and "consumer" cell is no longer. All cells are subject to the updated TCPA Cell Law of October 16th when using auto-assisted dialing. (Click here for our blog: "Why B2B Callers Must Scrub Cells Now.")
Our Opinion
At the end of the day, when it comes to scrubbing and archiving cell phone records, your call center's word will always be questioned by government entities like the CFPB, FTC, FCC and private plaintiffs. The laws are constantly changing, and your compliance officer might be unaware of a slight change to regulations concerning permissions or the archiving of cell phone campaigns—or he or she might just be on vacation or just changing jobs.
The risks of sparking a consumer complaint, incurring fines, and becoming mired in lawsuits can be easily avoided by having a third-party Do Not Call Law Compliance Service Provider quickly and affordably handle your cell phone scrubbing and archiving chores. (See our page: "Cell Scrubbing: Are you doing it Correctly.")
Call me and we can double check your cell policies and procedures - and help ensure you're fully protected going forward. It's too important not to. My personal line is 561-317-3001. I usually pick up the phone!
What do you think? Have some cell scrubbing secrets you'd like to share - Please chime it below!!!
Related Articles: