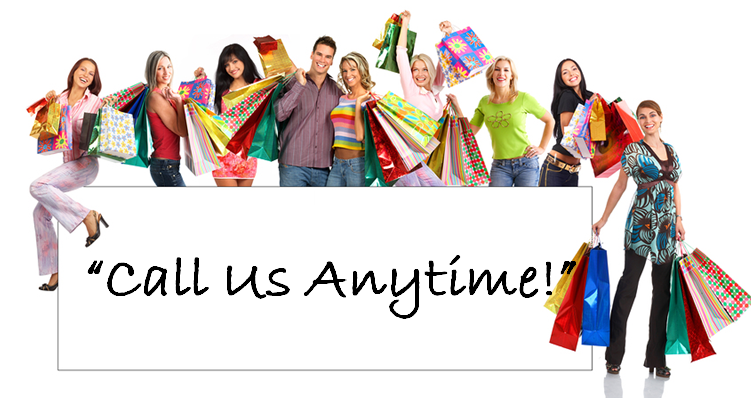 Most TCPA Class Actions, the ones that can put you out of business that is, include some sort of permission to call component. Permission is usually the catalyst to court where lesser charges can be tacked on. Former TCPA litigants trapping unsuspecting telemarketers are people you just don't want engage. And although the reassigned number law applies to cells and landlines, recognizing and archiving wireless is the significant step here. All these components and more make up what are called permission-based marketing communications.
With this compliance trifecta in place: Cell, Litigator, and Reassigned Number Scrubs, you have a formidable defense against call prohibition challenges with folks who have indicated it's O.K. to call. You might even speak with your attorney about registering with the National and State lists for additional protection.
5 Things to watch out for in Permission-Based Calling:
The difference between "Permission to Call" and "Existing Business Relationships." Existing relationships went away October 2013 with the TCPA cell updates. Not all bad – because existing business relationships expire. Permission to call lasts forever, or until the customer opts out. Permission is the biggest exception to the DNC and TCPA laws, and should be the basis of your calling efforts going forward. Although many companies don't take advantage of it.

Permission to Call vs. Existing Business Relationship Video

This video is for informational purposes. Be sure to consult your own attorney for questions specific to your business.

Consent to call sign-up forms and scripts.

Are you making telemarketing or informational calls? You better know the difference. Even if some of your presentation is selling, you're doing telemarketing.

Consents gathered before October 16'th, 2013. We've seen some suits and class actions here. Talk with your attorney about counting on these older permissions before they get challenged.

Don't scrub cells in-house. You don't need that kind of heat. It's cheaper and more efficient, not to mention safer, to hire a top third party here. Any lawyer will tell you they'd rather take cell scrubs to court from a certified DNC Law Compliance Solutions Provider – and for good reason. Count on anything you say being challenged in court. But a certified third party compliance provider is God talking.

Don't get discouraged when searching for a reassigned numbers vendor. They can be expensive. The biggest provider won't touch you for less than $30,000 per month. (Call me if you're having problems. We have an arrangement with the top compiler at a fraction of usual costs.) Right party verification has a slight learning curve, as it's a "probable percentage" of correct numbers matched with owners. But make no mistake - having a robust reassigned number checking program in place goes a long way with the Judge should you ever end up in court. It could be the difference between class action designation or not.


Why scrub these lists under one compliance roof?
Because when problems occur, everyone runs for the exits. Like before a hurricane here in South Florida, everyone in the neighborhood is gone. Nobody said anything. Everyone just knows it's time to disappear. So you want to make sure your true friend/compliance provider is there when everyone else wants a bite of you. Until you get caught in the compliance vendor blame game, you may not have a full appreciation of working with just one source.


Why your compliance provider wants to do whatever they can – above and beyond the call of duty.
So they can keep telling all those other big accounts how great they are. They also want to upsell all their bells and whistles. Compliance companies have been forced to offer "compliance from the ground up" to bring on board giants like E-Bay and Paypal. Bemoths getting hammered on all communication fronts, whatever they try to do. It also allows providers some swagger over their perfect traffic record. As a small or medium-sized company, you can benefit from this squeaky clean commitment to perfection. I've seen the top DNC law vendor make a huge difference in critical lawsuit advice before the offending entity was even signed up as a customer!
For more information on Cell, Litigator, and Reassigned Number Scrubbing, call my direct line at 561-317-3001. I promise to pick up most of the time! - Bob
Update 10-20-2015: Some of you have pointed out I forgot to mention VoIP Scrubbing! (Voice over Internet Protocol.) Ooooops. Although VoIP hasn't taken off beyond a couple of court cases, VoIP lines will still show up as landlines, and, therefore, permissible calls in DNC scrubs. Some consumer VoIP lines, if they involve a charge for each call, can still violate the TCPA's "or any service for which the party is charged for the call..." passage. So VoIP lines can make good consumer "traps" for unsuspecting professional callers. As our VoIP Scrub is not expensive and doesn't involve much data fallout, we do recommend and can easily add our VoIP Scrub to be included in your ongoing compliance procedures. Thanks for the feedback~ *See our page: Marketers Need to Identify and Scrub VoIP.
Update 10-26-15: Last Friday, the Third Circuit reopened a class action on Yahoo. Said they sent unsolicited text messages after the FCC's Declaratory Ruling new definition of "telemarketing autodialer" under TCPA. Today, they define an autodialer by its ability to store or produce numbers that are randomly or sequentially generated, even if the autodialer isn't now used for that.
Looks like the autodialer "future capacity" floodgates are unintentionally or intentionally opened by the FCC here. Can we have some comments from call center managers? How bad is this new ruling going to affect you - Thanks, Bob

Related Articles: