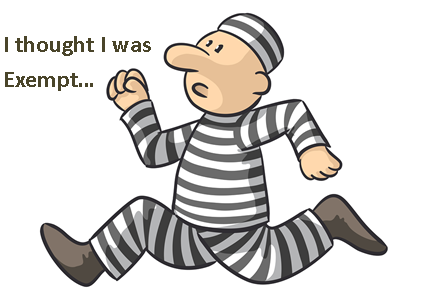 Aren't businss-to-business (B2B) wireless calls exempt from DNC and TCPA List Scrubbing?
As mobile technology advances, businesspeople are becoming increasingly unchained from their desks. More often than not, when a businessperson gives you his number, it's a cell phone, rather than a landline.
For businesses that want to make sales calls to other businesses, you can never be sure if the numbers you have are wireless numbers or landlines. The reason that's a problem now is that—as of Oct. 16, 2013— the Telephone Consumer Protection Act (TCPA) rule against calling cell phone numbers with automatic telephone dialing systems (ATDS) applies to business-to-business calls.
Why B2B's Must Identify Cells Now - Video
This video is for informational purposes. Be sure to consult your own attorney for questions specific to your business.
According to the new rule, calling a business cell number using auto-assisted dialing of any kind—without "prior express written consent"—is forbidden.
Not everyone realizes this.
"Many of our inquiries are for B2B cell calling issues now," says top Telemarketing Defense Attorney Eric Allen, Allen Legal Services, PLLC: "I would say no more than one out of 100 B2B companies are aware of the new mobile phone law changes requiring written permission. And the wireless rules are essentially agnostic now; it doesn't matter if a cell is registered to a consumer or a business – they get equal protection from autodialers."
Why do you need to worry about this? Because if you're not archiving and removing cell phone numbers from your autodialing lists, you're probably calling cells. Businesses routinely pull numbers off of social media sites liked LinkedIn and Facebook, where it's common to post cell phone numbers. This is especially common among startup tech firms and fast-moving software companies, who often go so far as registering their domain names and business licenses with their cell phone numbers.
If you're making B2B calls to cell phones—whether you're aware of it or not—you're risking your entire business. Here is how it could hurt you:
The fines for violating TCPA run from $16,000 per call – to private class actions in the millions.

Predatory attorneys know that most B2B businesses aren't aware of the new regulations and they're looking to profit from it. We are aware of at least one big law firm that has been pumping out multiple B2B cell phone class action suits, in addition to individual B2B suits. They are putting companies out of business.

Most general liability and errors and omission insurance policies in the U.S. do not cover TCPA class action suits.

Many states have their own telemarketing rules that go beyond federal law. Many of these cases—including class action suits—are being filed under the more stringent states laws, and B2B businesses are shocked they are being dragged into these suits.
How to Avoid TCPA Penalties and Lawsuits for Calling Cell Phones
You must scrub your contact lists for cell phone numbers. By "scrub," we mean identify and isolate any cell phone numbers you might have in your lists. It's up to you if you choose to contact them or not, but if you do contact them using an automatic dialer (which is what everyone does now), you will be violating the TCPA. (See our blog "Why B2B Marketers Must Scrub Cells Now".)

You need to scrub for cell phone numbers against two lists: a list of cellular prefixes and a list of landlines recently ported to cell phones (this is called the NeuStar ported list). The TCPA requires that you do so every 15 days. Should they be required of you, you must have your cell scrubbing records available in the timeframe and format the FTC, FCC, state attorney general, and individual lawsuit or attorney will demand.
As with anything, there is a right way and a wrong way to scrub for cell phone numbers.
How Not to Scrub for Cell Phone Numbers:
DON'T try to scrub your cell phone records in-house.

Cell phone scrubbing is a legal issue, not a data issue. Your IT department is not set up for the legal onslaught litigation can bring. Remember, the stakes are high.

DON'T rely on your vendor to accurately scrub cell phone numbers.

We've seen a number of compliance issues with businesses who look to their vendors (listing companies, fulfillment houses, data providers, dialer providers) to scrub cells. In many cases, vendors don't even want to scrub for cell numbers because there is no money in it for them but a ton of liability in the form of class action lawsuits. And the ones that will do it are probably doing it wrong, with incomplete lists of cell numbers that fail to take into account wireless portability. As we said above, cell scrubbing is a legal issue. Data and fulfillment vendors just aren't set up to defend and support you against charges of a violation, with all the archiving, sourcing, and proper formatting that involves.
The Right Way to Scrub for Cell Phone Numbers:
DO make sure all your employees are aware of and take seriously your calling policies, procedures, and enforcements.

Sloppy procedures can put you out of business and your employees should understand that means their jobs.

DO partner with a top Do Not Call Compliance Service Provider to handle the heavy lifting of scrubbing and record keeping.

A Do Not Call Compliance Service Provider is a business that specializes in helping businesses like yours maintain compliance with the various telemarketing regulations, including those against calling cell phone numbers.
How a Do Not Call Compliance Service Provider Can Help
A good Do Not Call Compliance Provider will have a long track record and a willingness to put skin in the game. They will be schooled in the details of scrubbing cell phone numbers in the timeframe and format required by the government or attorneys, should a problem occur.
Eric Allen continues: "These are the experts and they don't make mistakes. If they do make a mistake, you generally get third-party indemnity from the scrub vendor. Also, it looks good to regulators, courts, and plaintiff's counsel if you have hired an outside specialist to handle your wireless scrubbing."
Cell Phone Scrubbing and Do Not Call Compliance
While you're scrubbing for cell phone numbers, we also recommend that you scrub out numbers that are registered on the National Do Not Call Registry. Just because you're calling other businesses doesn't mean they aren't on the registry. (Click here for our blog "Why B2B's need to Register with the National List.")
In fact, 20 percent of small- and medium-sized businesses have put their numbers on the National Do Not Call Registry. Scrubbing these numbers from your lists will not only help you avoid penalties, but it will also save you from making needless calls. After all, if a business has bothered putting its number on the Do Not Call Registry, it's probably not buying anything, anyway.
A good Do Not Call Service Provider can help you maintain compliance with the Do Not Call Registry as well as the TCPA rules against dialing cell phones.
In Summary:
The new TCPA wireless rule is not consumer-specific; it has broad applications, including consumer, B2B, and mixed-use lines. Voice over IP (VOIP) might also fall under the new rule when the recipient is charged for the call, as we've had our first successful case. (Click here for How to Identify and Scrub VoIP). Also, almost no one manually dials now, so virtually all telemarketing calls to cell phones are transmitted using auto-assisted dialing.
TCPA class action lawsuits—many of them cell phone cases—are up at least 30 percent in the last year alone. Consumers are savvier about their rights and lawyers specializing in business-to-business TCPA cases are on the rise, as well.
We feel it's more important than ever for a business calling other businesses to take prudent, cost-effective steps to protect itself in this new, litigious cell phone and Do Not Call environment.
To talk about compliance challenges and solutions facing your business-to-business phone marketers, please callmy personal line at 561-317-3001. I'd love to chat.
Related Articles: