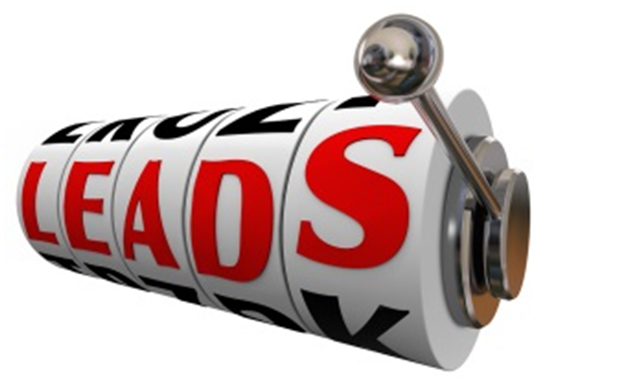 If you're like a lot of tech-savvy entrepreneurs, social network sites like LinkedIn, Twtitter, and Facebook are natural sources of Business to Business (B2B) leads. It's never been easier to make a personal connection with business prospects. Everyone's putting their contact information online; it's ripe for the taking! Unfortunately, many of the numbers listed on these sites—even for businesses—are wireless mobile phone numbers, and, according to the new rules of the Telephone Consumer Protection Act, you can't call them with any kind of auto-assisted dialing. "Business cells" are no longer exempt from Do-Not-Call laws.
Certain predatory attorneys know this and they're just waiting to catch you in violation, making telemarketing calls to other businesses on their cell phones.
The bottom line is this: whether you're calling businesses or consumers, if you are calling any numbers sourced from social media, you need to properly identify cell phone numbers today.
B2B CRM Checks for DNC Compliance - click video
This video is for informational purposes. Be sure to consult your own attorney for questions specific to your business.
If you are calling cell phones using some kind of auto-assisted dialing without written permission, you are in violation, and between predatory attorneys and the Consumer Financial Protection Bureau, you could end up paying a high price for it.
Just to be clear, as of Oct. 16, 2013, the new cell phone laws are consumer agnostic. That means it doesn't matter how the cell phone is registered, business or consumer, you can't call using any kind of auto-assisted dialing without written permission. Sharp attorneys know this and they're starting the class action machine up for B2B.
You might think this new cell phone law is crazy; you've been calling other businesses on their cell phones for years! Well, crazy or not, you have to comply or pay the price. And, it will get worse before it gets better. Even political calls get caught up here, as of the FCC Political Call Enforcement Advisory sent Sept. 11, 2012. (You may notice you're getting fewer political calls this year!)
One law firm out west is having a field day with this, as most businesses-to-business callers don't have any Do Not Call policies, procedures, enforcements – or registrations – in place at all. According to one prominent attorney's estimate, only about one out of 100 business-to-business callers are prepared to comply with the new rules! (See: "B2B Marketers must Scrub Cells Now.")
What Can You Do to Ensure Mobile Phone DNC & TCPA Compliance?
Scrub your call lists to identify cell phone numbers. Archive and date them. Do it every 15 days.
Use a Certified Do-Not-Call Law Service Provider to help integrate a number checking tool into your CRM, or scrub lists separately. This would include existing business relationships, consent to call, and other state and federal exemptions - helping to minimize the number of "no calls". And a top third-party scrubbing solution will help if you ever end up in court.
Make sure to register with, and scrub against, the National Do-Not-Call List. Note: this list will include cells which are separately registered under the Do-Not-Call Laws, so you won't want to cold-call them. If you're calling other businesses, register as an exempt entity. This will save you the $17,000 registration fee and will allow you to scrub out problematic numbers, both cell and landlines. The owners of these numbers have said they aren't going to buy anyway; otherwise they wouldn't put their numbers on the National Do-Not-Call List. (See:

"B2B Marketers Should Consider National DNC List Signup."

)
Make sure you include state lists in your cell scrub. And don't call the 5 States that have banned cell calls altogether, even hand dialing. They are Arizona, Louisiana, New Jersey, Texas and Wyoming. Each state varies slightly in their calling interpretations, so double check with your attorney here. (See:

"Guide to State Telemarketing Licensing and Exemptions."

)
Check with your call center director or fulfillment house about the type of dialing equipment used for contacting cells. The question of automatic telephone dialing system in pause and preview mode vs. manual dial is playing out in the courts every day. DNC Compliance providers can also look at these systems and provide possible certifications. (See "DNC for Dialers and Call Centers.") Note: Interpretations of ATDS vs manual diall can vary. The important question is, "Does it have the capacity to auto dial?"
Make sure your cell phone consent to call and written permissions are up to date and your E-Sign records are honored. (See:

"Reassigned Numbers need Right Party Varification."

)
Taking these steps goes a long way toward showing state and federal agencies you actually care about the Do Not Call Laws and have taken steps to ensure you won't make errant calls, particularly to cell phones. (Ed. note: Please, consult with your competent Do Not Call Law attorney on all these cell and scrubbing strategies.)
Whether or not you choose to call cell phone numbers in your business pursuits, at least scrub them.
And don't try to do it yourself as you'll probably make some mistakes, your IT guy will go on vacation, or you'll forget to include the right lists. This is the first question the CFPB will ask when they show up on your doorstep. You don't want to have to prove you scrubbed cell phone numbers: "Cross my heart you've got to believe me. We don't actually keep track of that. I think our IT guy does it, or he has a guy that has a guy."
You won't even have a chance to prove you called cell phone numbers legally if you didn't have them scrubbed in the first place!
The bottom line:
Businesses--all businesses--must identify and scrub cell phones now. It's the beginning of DNC & TCPA compliance. Cell phone owners today expect to receive zero calls from folks they are not familiar with - that means you! Legal interpretations are slanted heavily in favor of cell phone owners here - so if they file suit, even if you're in the right, you'll need to defend yourself it as you would any legal action. And that costs time and money. As always, consult your TCPA Legal Council before implementing any wireless outreach initiatives.
For more information on scrubbing cell phone numbers compliantly, just call my personal line at 561-317-3001.
Related Articles: