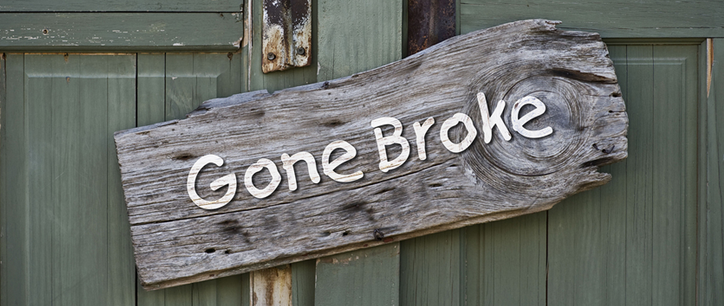 Business to Business callers have it wrong. They think by identifying and archiving cells they'll go broke. Out of business. First, you can call cells - if you do it by hand and those numbers are not on the National or State Do Not Call Lists. Second, it's important to identify wireless numbers. It'll be tough to defend your wireless calling procedures against the CFPB, FTC, FCC, State AG's and smart litigants if you don't know which numbers are mobile. Not to mention B2B TCPA litigation is on the rise!
B2B's may not care about DNC & TCPA - Video
This video is for informational purposes. Be sure to consult your own attorney for questions specific to your business.
Any inquiry by a State or Federal Agency begins with: "Show us your cells."
And the TCPA compliance horizon has been further blurred by the FCC's June 10th "TCPA clarification update" giving cell owners even more rights to sue businesses calling other businesses. It also changed the generally accepted "present dialer capacity" to "future capacity" on random and sequential number dialing capabilities. In other words, if at some point in the future you can download software to convert your system to an ATDS, it's considered an ATDS today for purposes of TCPA prosecution. (Note: Compliance consultants make $1000 per hour in court determining if a system is manual dial or ATDS – so consult your competent attorney before choosing a particular calling procedure or vendor to handle calls on your behalf.
B2B Lawyers are confused over new TCPA Declaratory Ruling Law Updates.
An excellent reason to get cell scrubbing and archiving protection under control. I've seen TCPA lawyers on our webinars have heated arguments on the non-specifics of the latest Declaratory Ruling updates. The nuances of "express written consent" vs. "consent". What's the best way to keep track of recorded calls in your call center records. How do you handle wrong numbers and "intended recipients" vs. the "actual recipients." Tough stuff, and not all that clear or easy to comply in many cases.
The importance of simple cell scrubbing for B2B's, on the other hand, is very clear. See our page: "B2B Marketers Must Scrub Cells Now."
Even the FCC suggests Business to Business Callers Honor the Do Not Call Laws.
They've made it clear – just because a person makes their cell number available doesn't mean they give up consumer Do Not Call Law rights. And as a B2B company, you can even register for free on the National List, saving the $17,000 B2C callers must pay. See our page: "DNC List Scrubbing for calling Businesses."
And if someone puts their cell phone on the National Registry – you bet they'll have a higher propensity to complain.
How confusing is the FCC Declaratory Ruling on TCPA Laws?
Well, almost every major organization from Debt Collectors, Banks, financial institutions on down has filed a complaint petition about clarification. For example, the FCC indicated an example of telephone equipment that would NOT be an ATDS as a rotary phone. A rotary phone? Huh? What does that have to do with the price of tea in China?
So the "clarifications" have turned into "confusions" – further paralyzing professional phone salespeople.
What else can I do to protect my B2B calls in the confusion of TCPA Declaratory Ruling updates?
Don't call people that have sued under the TCPA before. Get a Litigator Scrub. Is it required? No. Is it a prudent business decision? Absolutely! These are the professional litigants that are not worth the hassle of receiving a summons from because they'll tie up your time, effort and sanity. They know how to drag things out. Initiate class actions. They have apps recruiting folks to sue. And a Previous TCPA Litigator scrub will be small. Between 25,000 and 150,000 numbers, with additions at from 1500 to 2500 per month. See our page: "Litigator Scrub."
So date and archive your cell phone calling records. Keep the separation between landline and cell phones up to date. Business owners that have put their cells on the National Do Not Call List aren't going to buy anything anyway. And they'll have a higher propensity to complain. And you'll be glad to have these records should a State or Federal Agency show up at your door.
Without ongoing cell record documentation, you've got no chance of complying with the new cell phone restrictions.
For more information, just call Bob directly at 561-317-3001.
Related Articles: