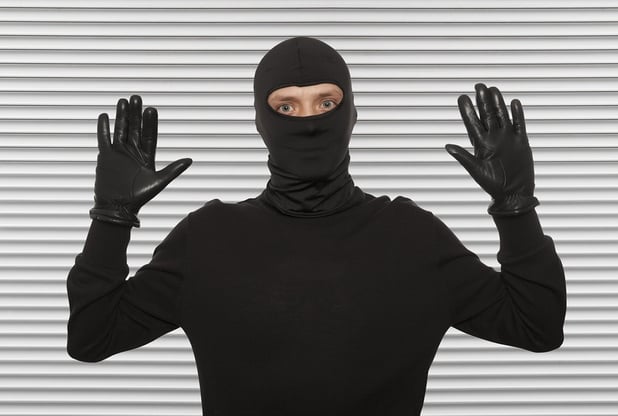 Newly formed last March, the National Privacy Commission charged with creating stricter rules in data sharing might have a way of tracking down the bad actors in the consumer robocall arena. An area TCPA enforcers continue to be duped. NPC Deputy Commissioner Ivy D. Patdu said the Commission is looking to implement a "do not call" register for direct marketers and the Commission will work together with the telcos. Fines, she added, will be imposed on violators.

TCPA shortcoming: Never working directly with Telcos.
Just like Google knows who the email spammers are (and therefore makes the best spam filter) so to the Telcos know who the call spammers are; Where the calls originate; Where they terminate. The difference: Policing email spamming doesn't take money out of Google's or other internet provider pockets. Police call spamming through Telcos, and you're asking them to give up many thousands of calls from clients - and substantial income.

TCPA goes after bad actors, but after the fact.
Ya gotta catch em' before you can punish em.' And the TCPA hasn't been able to do that. The more laws Government Agencies make on the back end, the more they come up with legitimate companies just trying to comply. The pros are still invisible. "This is Jennifer calling about your credit card. There is nothing wrong with your credit, but you must call immediately…" And the Google ad lady. And the Microsoft repair department. And on it goes, with untraceable calls routed all over the world.

But the Telco's know who the bad guys are.
Traditionally, asking companies to take money out of their own pockets to help enforce the laws, any laws, hasn't worked. Remember the C-LEC (local telephone company) debacle. The government was trying to open up competition with Bellsouth. Deltacom, a competitor to Bellsouth renting lines from same, could never get anything done. "To install your phone lines, I see you're with Deltacom; we won't be able to get to that for a month. But if you're willing to change back to Bellsouth, we'll be out there tomorrow."
But maybe these guys can get keys to the Telco call spamming kingdom. Now your talking easy TCPA enforcement.

Can the National Privacy Commission enforce Robocalling where TCPA hasn't?
Tasked with implementing the National Privacy Act, and I assume comfortable working in the data world with carriers like AT&T, Verizon, and Sprint - maybe the NPC can expose these call scammers. The telcos must know who these guys are. The calls start and finish on their networks. They gotta see the call patterns, whether autodialed or pre-recorded and know call volumes. The TCPA enforcers, for whatever reason, have never been able to their hands on this information.


If you know something I don't, please chime in...
But I couldn't be any more confused than the House Committee Hearing last February dragging in four witnesses to, "Tell us what we should do to help our constituents with these constant calls. It's our number one complaint."
The NPC was just created in March 2016. So we don't even know if they'll follow through with previously unavailable carrier information to help control the bad call prohibition actors. But TCPA fines are up substantially, and the more rules the Government makes, the more robocalls hit the airwaves.

Consumers are fed up.
The big winners continue to be predatory Attorneys averaging $2.4 million per year prosecuting call prohibition class actions for what continue to be finer nuances of the law. Express Written Consent proof, Reassigned Number violations, Express Consent informational permissions and alike. Cell phone calling and texting subject to interpretations of ATDS vs. manual dialing vs. click to call. The list goes on.

Maybe these National Privacy Commission data guys can do something with a whole different approach to robocalling - Like really getting in bed with the Telcos.
For more information on protecting your call outreach efforts from call prohibitions, call me at 561-317-3001 or email here - Bob
Update: On September 30th, 2016, the Consumer and Governmental Affairs Bureau for the FCC issued a short Public Notice explaining that Telcos can block calls from certain numbers if the subscriber requests it. This to help stop spoofing. They introduced a similar interpretation in 2015 with the TCPA Omnibus Order. All this on the heels of FCC Chairman Tom Wheeler's "Robocall Strike Force" set to issue recommendations October 19th on filtering auto-dialed calls. Stay tuned, as pressure mounts to restrict obvious spam calls through the carriers. But again, whenever you ask the carriers to "self-police" by taking money out of their own pockets through limiting scores of calls from known spam sources, it hasn't worked.