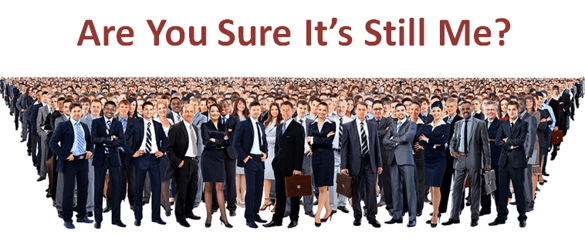 If you don't check for reassigned numbers on permission calls, it could get expensive. Abandoned landlines are picked up regularly by carriers and converted to wireless. Reassigned or "recycled" numbers are up 16% since 2007. "It's increasingly common for individuals to get calls for the previous subscriber," says the Wall Street Journal. Yet courts and the FCC have made it clear that businesses are responsible for calling the right person. The one that gave them permission to call in the first place. And predatory Attorneys continue to capitalize on mistakes in the millions of dollars.

A system peppered with Reassigned Numbers - and running out!
The Reassigned Number "quick fix" is designed to delay the exhaustion of 10 digit phone numbers altogether. The North American Numbering Plan has cut back on new offerings from 10,000 per block in 2002 - to 1,000 per block today. The system is not scheduled to run out of numbers until 2040, and the Program doles out about 30 million new numbers each year. The standard waiting period for providers is 90 days, so many phone companies go ahead and assign numbers as "recycled" earlier because they can't wait And no one knows what will happen when the system is out of digits!


Why am I responsible for Reassigned Numbers anyway?
As a call center owner or professional phone marketer, the FCC and courts figure it's up to you to verify you're calling the right person. Not the intended person - But the genuine personage that gave consent at the time you make the call. And as the North American Numbering Plan Administration has such a high turnover, it tends to foster colossal court cases of "mistaken identity." And they won't let carriers know who the previous owners were, so consumers end up fielding reassigned calling errors and have a high propensity to complain.


How likely are consumers to make a stink about wrong number calls?
If it's an avalanche of solicitations from businesses, as in the user grievance reports I get, pretty darn likely. And the CFPB and FCC seem to be in competition to collect the most consumer complaints. (See our blog, Look at the FCC's new TCPA Complaint List of 12,500 Companies.) If a cell owner requests a different number to solve the problem, that's no guarantee the issue won't persist, further exacerbating complaints. And as a business marketer, you only get one mistaken call before the legal meter starts running on your permissions.
The FCC's Reassigned Number rule continues to be controversial.
Commissioner Ajit Pai in his dissent of the FCC's July Order says the reassign rule, "creates a trap for law-abiding companies by giving litigious individuals a reason not to inform callers about a wrong number… a veritable quagmire of self-contradiction and misplaced incentives." In other words, more of a boom for sharp Consumer Attorneys!


Consumers have no incentive to help clarify Reassigns.
A professional consumer TCPA litigant has no incentive to reveal during the "one additional call" rule that his number has been reassigned. But he has every reason to try and get as many companies as he can to call – and file TCPA suits in as many Counties as he can - to see what sticks. Of course, this is precisely what's happening, and what legal experts say will continue as a result of the latest the Order.


Sample Reassigned Number Probability Score:


The FCC says marketers should seek help with a Reassigned Numbers Scrub.
The Ruling specifically suggests companies subscribe to recycled databases and scrub their contact lists against them before calling. Is the FCC aware how difficult, labor intensive and expensive this exercise can be? Reassigns have probability scores, or a percentage chance that you're calling the guy you think you are. Is it practical for a small or medium sized business to pay big money per lookup before calling their hard earned permissions?


In Summary:
As 2015 winds down, this portion of the June FCC Order has already been challenged through petitions in the D.C. Circuit courts. So until the recycled responsibility issue play plays out, you might want to set aside a few bucks to check your calling campaigns for Reassigned Numbers. Large financial institutions spend millions everyday on it. Permission based marketers have brought it front and center on their consent calls. And maybe you should too.
For more information on Reassigned Numbers, just call me at 561-317-3001 or contact me here.
Related Articles:
This presentation contains images that were used under a Creative Commons License. Click here to see the full list of images and attributions: https://app.contentsamurai.com/cc/17114