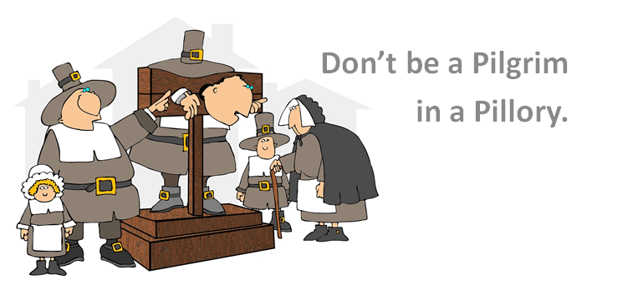 Wow! – Is this list ripe for predatory consumer TCPA Attorney attacks or what? The FCC just published here the latest companies that have received consumer complaints. Why publish the list at all? Seems to harken back to the days of tar and feathering in the town square. Hanging folks up on the pillory with the shackles. But definitely a deterrent to running afoul of the DNC and TCPA laws! How the heck can we stay off this list?


You don't want to be on this FCC list:

It's pretty unbelievable that this list would be made public.
An unfair advantage to Vexatious Consumer Litigants looking to get class action status. Most of these complaints involve pre-recorded voice, abandoned calls, live voice and text messaging. As 85% of TCPA class actions include some sort of permission-based infraction - company numbers listed here seem to make easy legal pickings for any consumer Lawyer with a good cross reference program. Can you say "cookie cutter lawsuit."
These guys haven't been found guilty, mind you.
Consumers have just filled out complaint forms against them. And as any telemarketer knows, we're not sure exactly what a consumer will do. A chance to answer the criticism? Nope. The FCC just publishes it. Respond to charges against you? Forget it!
It seems you are guilty until proven innocent. And you better have your registrations, recordings, Do Not Call and TCPA policies, procedures and enforcements up and available in the timeframe and format the FCC requires. Because either way, your company caller ID will be announced to the world as the receptor of the complaint by the American consumer.
Will a litigator scrub help my company avoid these consumers?
We can't guarantee it, but it's a good start. Not calling previous TCPA litigants in the first place. Most folks proceeding with class action certifications have done it more than once. Heck, we can't even tell you where the consumer minefields are, because the recipients are completely hidden. They don't need to show up. They just lob complaints from behind the bushes and run. What was that caller ID again? See our page, Previous TCPA Litigators Scrub.
Is there anything else I can do to stay off the FCC's list?
You can't stop consumers from complaining. Especially now with the encouragements of the CFPB and FCC. It's almost like they're in competition at this point. But here are a few tips:
In summary:
Do everything you can to keep your Company off the FCC Complaints list! It just ain't good for business. And definitely not good to be included in the latest cookie cutter "ATDS vs Manual Dialing" predatory consumer Attorney Class Actions. The FCC has poured gasoline on the flames once again, so hang on to your fire retardant robocall suit and button up your Do Not Call TCPA Compliance initiatives!
For more information on the FCC's Complaint List and why it was published, just call me at 561-317-3001.
Related Articles: