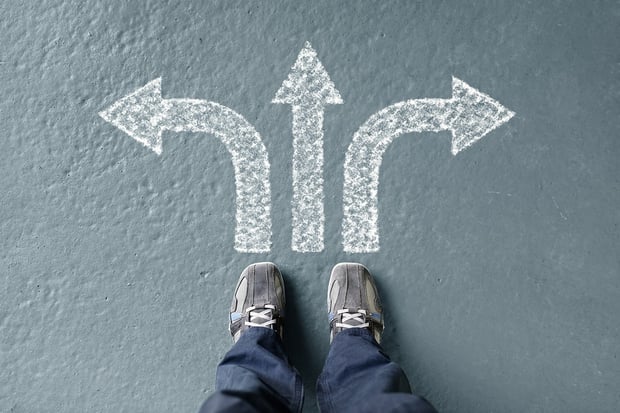 It can be frustrating for individual and regional office Real Estate agents looking for TCPA call protections. Corporate offices do want compliance coverage for their outsourced agents, but hesitate to commit with the implied liability exposure. Can we reach a happy medium?


Real Estate agent calls low on priority list for corporate.
Let's face it; Real Estate agents are low on the list of potential TCPA lawsuit recipients today. And their corporate office Attorneys aren't real anxious to step in. However, a new breed of predatory attorney is quietly invading the landscape of agents in these and related industries - they're not picky. As long as corporate has some money, the risk is there. The fastest growing section of call violation fines for agents: TCPA. And 40% of these guys have filed more than once. So at the very least, a Litigator Scrub is a good starting point for compliance protections.
Real Estate agents want corporate guidance making calls.
With Real Estate, it's always the same dance: Outsourced agents want compliance protection, corporate legal hesitates to commit. A nice compromise is to let the regional agent stores sign up for their own SAN (Subscription Authorization Number), and provide a professional DNC/TCPA number checking tool for agents. Make sure all lookups are archived properly to pass potential court scrutiny. Be careful of service providers within the industry however - old friends, data buddies, fulfillment houses - these are not professional TCPA service providers and may not be there should you have a problem.

The Intranet compliance solution.
Most regional Real Estate regional markets have intranets for their agents. It's easy for a call compliance service provider to implement a snippet link to the website to quickly check number for callability. A good checker will identify and archive:
Landline numbers not on Federal and State DNC lists.

Landline number on the Federal and State DNC lists.

Cell numbers not on Federal and State DNC lists.

Cell number on Federal and State lists.

Provide your company specific internal list for easy additions.


Real Estate vendors providing call compliance services may not measure up.
As mentioned, we're shocked at some of the Real Estate vendor schemes to look up and archive numbers under the call prohibition laws. One company offered a quick "7 day turnaround" to make sure it was O.K. to call. Be sure you're working with a top provider here.

Quick number checking tools are the most cost-effective.
You don't want to overcomplicate compliance solutions, or you won't use them. A simple number lookup tool is always going to be your most cost-effective solution. Automatic carrier interruptions will tend to have you change long distance carriers and add per-minute charges as well as long-term contracts. CRM solutions are a good choice if you don't mind some custom integration charges. If you're using Salesforce or other major consumer relationship management system, it's worth a look.

Don't be thinking you're exempt from DNC and TCPA.
Compliance education and solution implementation is probably the biggest call challenge facing Real Estate Agents:
"I've been doing this for 30 years and have never had a problem"

"I have a close relationship with all my customers and prospect, so they'd never complain."

"These laws don't apply to Real Estate, do they?"

"A friend of mine told me if you're calling from in-state you're O.K."
Sound familiar?
For more information on cost effective compliance programs for Real Estate Agents, Regional Offices and Stores - call my personal line at 561-317-3001 or email me here - Bob
Related Article: