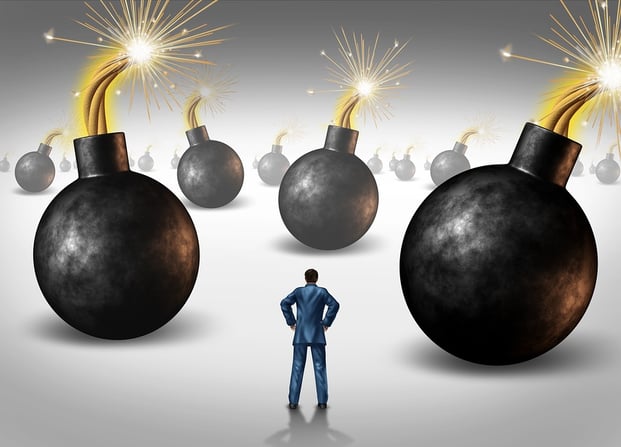 Litigator scrub has become the most important pre-call campaign tool around. It eliminates folks from your calling lists that have already sued. Begging the question: Why would you call someone that has already filed under the Do-Not-Call, TCPA, FDCPA, FCRA or CFPB related statutes? We certainly can't figure it out. Neither can the plaintiffs happily suing under these laws - particularly in the B2B arena where "99% of my clients still think they are exempt from everything," according to top TCPA Defense Attorney Eric Allen of Allen, Mitchell & Allen.
Does it really make a difference - this Litigator Scrub?
Apparently not every telemarketer or business thinks so. Merrily calling their own filled-out web forms ripe for TCPA baiting without first checking: "Has this guy sued my peers before?" Oblivious to the fact this recipient will never buy your product or service under any circumstances and will make your life miserable in the process. After "Hello" - it's too late. The deed is done. You can't unring that bell. You're strapped in tight on a one-way sled to compliance hell, and you're not getting off anytime soon.


How is Litigator compiled?
Painstakingly. There is no end-all available list of former TCPA litigants in a fancy box ready for the taking. We have to do it ourselves. One case at a time. Any cell, VoIP or landline associated with any call prohibition case in the whole country. That's a big task.


Is Litigator updated regularly?
Yes. To the tune of 1200 updates per month. And that's probably the most valuable part of the list. The updates are the repeaters suing in droves under the call prohibitions. They share information. They coach each other. And they're better at it than you are!


Have these Litigators sued multiple times?
Yes. 40% of professional consumer plaintiffs on Litigator Scrub have sued before - and will probably sue again. The TCPA, of course, is the fastest growing portion of the list by far, at a 45% clip last year alone.

What if I'm already compliant?
Most professional consumer litigants on Litigator Scrub don't particularly care if you're already call compliant. They'll waste your time anyway. And you'll need to defend yourself anyway. Heck, it doesn't cost them alot to sue a legitimate business making outbound calls. They've got plenty of time, energy and motivation. Not to mention the calling restrictions are firmly slanted for consumers.

I'm Business to Business, so I don't need Litigator Scrub, right?
Wrong. You've won the distinction of being the biggest TCPA lawsuit target today. Cell phone laws changed October 16'th, 2013 making ownership, whether business or residential, irrelevent. So businesses calling other businesses are subject to the same stringent cell phone restrictions as business to consumer calls. This includes express written consent for auto-assisted calls. And predatory attorneys know B2B callers use auto-dial assistance virtually 100% of the time.


Will I get much number fallout from my call lists?
No. We're talking about removing less than one percent of callable numbers here. With most call prohibition programs, like cell phone identification, we're eliminating significant amounts of outreach attempts. We did a Litigator Scrub on 13,000 leads the other day and got 36 hits. Not much, right? But those 36 are the ones that can change your life.
How do I know Litigator Scrub works?
Because we keep finding former TCPA Litigators on it. They're proud to be listed. Like they've made it to the big time. And they're well aware most companies do not use a previous Litigation Scrub to help eliminate former and multiple court filers before calling.
Much to their surprise and delight!

For more information on Litigator Scrub please call my personal line at 561-317-3001 or email me here - Bob
Related Articles: