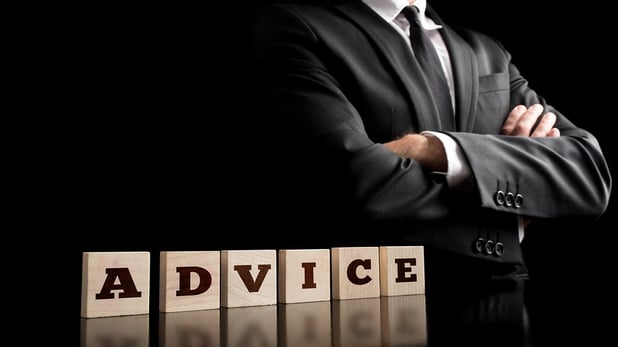 Many TCPA defense attorneys remain unaware of valuable call protection tools like Litigator Scrub. They cannot legally sell off-the-shelf compliance tools designed to perform day-to-day heavy compliance lifting. They are limited to selling advice on the importance of things like Cell Phone Scrubs and DNC List Scrubs. But how to implement these services efficiently - making everyday call compliance chores work so they'll hold up in court. So they'll motivate predatory attorneys to keep on walking - not so much.
Lawyers make more money without it.
Lawyers make money when something goes wrong. That's the sweet spot for call prohibition defense attorneys anyway. The money clock really starts ticking when the client calls about a suit, and the search is on for some rough seam in the prosecutor's case starts. Most likely, it's a serial plaintiff causing the problem. Someone who's sued lots of times. So why were they called in the first place? And how is the attorney unaware?


They don't look outside they're own click.
Are TCPA Defense attorneys too focused in their world of - well- defense? By just not calling former TCPA and DNC litigants will their be nobody left to defend. And nobody to bill! Is Litigator Scrub too far out in front of the calling procedure game. Is Litigator Scrub just so obvious that it's - well - not obvious? Staying out of trouble with the TCPA just couldn't be that easy, right?


No cash in Litigator Scrub for attorneys to sell.
A double whammy here. Not only can they not sell Litigator Scrub and make a few bucks on the side. By letting clients know about it, they're further limiting both numbers of clients and potential legal expenditures. American Collection Association's MAP lawyers have quietly watched as clients have consolidated or gone out of business altogether. Their lawyers unresponsive to "thinking outside the box" with products like Litigator Scrub and Ringless Voicemail. (Note: we've seen major players in the collections industry refuse to us a messaging service that doesn't charge for the call or interrupt the consumer - while approving clearly illegal threatening call scripts to the tune of millions of calls and letters.)


Attorneys don't call compliance service providers for advice.
They call fellow association members. Lawyers that attended webinars they didn't. Updates on trial cases. It's a relatively closed world. You'll never hear an attorney say, "Well they were using Litigator Scrub so that cut way down on the number of possible problems."


It's not their fault.
A Ford salesperson will tell you about Ford cars. Getting information on other brands for a good fit is up to you. A TCPA Defense Attorney will make you a custom list of call protections that need to be followed. How you actually do it is up to you. And that's where the problem lies. Almost company can handle the day to day heavy lifting of DNC/TCPA Federal, State and in-house updates along with Reassigned Numbers, Cell Scrubs, Video Lead Playback proof and other related programs effectively. Things change too fast. State laws update to frequently. And IT officers change jobs too often.


What to do?
Use your attorney for general DNC/TCPA advice, all contract paperwork, general guidance on what needs to be covered like DNC policies, scrubbing chores, reassigned number updates. And when something goes wrong - call you attorney immediately! Anything you say or write down when trying to be a nice guy with an obvious professional consumer litigant can and will be used against you. As the joke says, "don't get left filed so messed up that nobody can catch the ball."
So the actual day to day heavy lifting needs to be done by a professional DNC/TCPA Compliance Service Provider. Not your IT guy trying to follow some 30 point compliance list your attorney gave you. With a pro compliance service provider, that's all they do. And they don't make mistakes. Your lawyer will still be making $400 an hour as you attempt to follow his list of required State and Federal call registrations, in house DNC lists, recorded conversation archiving, Cell Phone Scrubbing and Archiving, call record updates to ensure you're calling the person that gave you permission to call - but you may not make it through. American Express couldn't do it, along with hundreds of other major players that tried to do this call protection stuff on their own.
The bottom line: Even if you don't know much about DNC/TCPA compliance, it's just common sense to not reach out to people you know are going to sue you.
For more information on prudent, cost effective DNC/TCPA solutions, call Bob at 671-317-3001 or email me here - Bob
Related Articles: