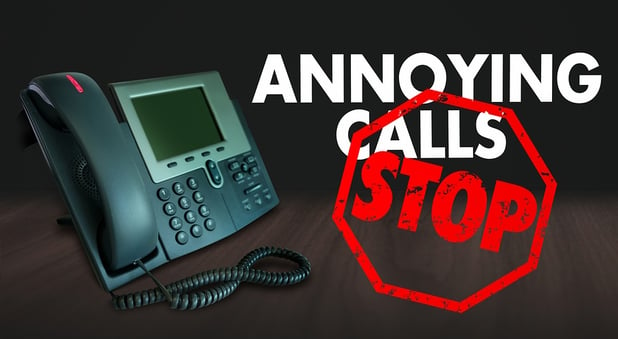 You can thank Senator Clair McCaskill for finally convincing AT&T to launch a service to help block consumer robocalls. The promise was made 3 years ago from a major telecom trade association but never came to fruition. And as you know, unwanted phone solicitations are the number one consumer complaint – and have been for some time.
Right now the service is slated for wireless only as McCaskill points out, "While I hope to see AT&T expand this service beyond wireless devices so that all of their customers can take full advantage, other carriers also would be wise to empower consumers with accessible technology to prevent these fraudulent and unwanted calls."


Will blocking technology help with Professional Consumer TCPA Litigant suits?
Probably not. The call entrapment folks want you to call them. They'll never block you out. Like the pros on our Litigator Scrub list. These are the consumers, and now businesses, causing most of the court problems including class actions.


Will other carriers get on board with Robocall Blocking Technology?
Consumers Union, Consumer Reports, and other protection groups have been lobbying to empower cell owners with blocks for awhile. Carriers know who the good and bad players are via volumes, connect rates and number of complaints.


How will this affect my cell penetration success on call campaigns?
That remains to be seen, as we're asking carriers to limit income. If campaigns are severely blocked, fewer call centers and fulfillment houses will be reaching out - resulting in less money for the carriers. Whenever we've asked local telephone companies to give up business voluntarily in the past (Think Bellsouth ordered to rent line services to Deltacom years ago) the major C-LEC's would take so long to make changes and updates to lines, consumers would give up and go back to Bellsouth.
Maybe free call blockers like Nomorobo can help. When we tried to register as a traditional landline, the message came up "Unfortunately, AT&T (Traditional Landline) does not support Nomorobo yet." Only VoIP is supported. But traditional landlines represent the majority of robocalls today, so that's unfortunate. Guess cell phones still have priority.
Here's an FCC update on what some of the other carriers are doing to help consumers control blocked calls.


Why is it so difficult to block landlines?
Shouldn't be, right? Carriers have all the information to identify and block. It's where most problems lie for consumers. Baby steps I guess. And of course cell phones continue to garner most of the calling attention. It's where the big fines are.


Will this really cut down on unwanted phone calls?
As a phone marketer, you'd have to be crazy to regularly target cell phones with robocalls today. But it does seems a shame that landlines still aren't being addressed. That's where spammers and robocallers really pour it on. They know it's relatively safe as landlines aren't being prosecuted much anymore. The home turf of Rachael the credit card queen, "There's nothing wrong with your credit card, but you'll need to call immediately." And Microsoft's phantom repair people - and Google's "ad lady" reserving local space for you. No such thing. All spam.
So we'll continue suggesting to our occasional consumer inquiries they switch to a cell phone. It's still the best way to cut down on unwanted calls, as most campaigns are scrubbed for cells by solicitors.
And hope robocall technologies continue to get closer to landline solutions - Bob