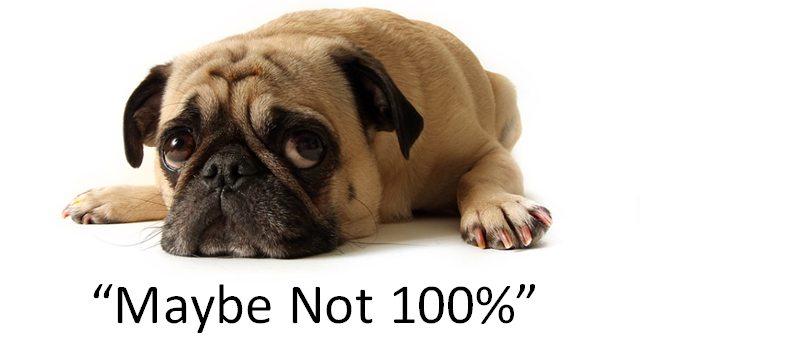 I just attended a webinar where 20% of the attendees were engaged in active TCPA Litigation. Boy did that get my attention. Speakers Nick Whisler from Mac Murray, Petersen & Shuster LLP; Geoff Mina, CEO and Founder, ConnectFirst; and Ryan Thurman from DNC.com offered up some critical compliance advice and tips—especially when put on the spot with unrehearsed real-world "we could go out of business over this" issues and answers. If you missed it, read on and re-visit with me…
How to Choose a Do-Not-Call List Scrubbing Provider
This video is for informational purposes. Be sure to consult your own attorney for questions specific to your business.
The biggest issue recently has been the cell phone calling rule: You can't use an automatic telephone dialing system (ATDS) or a pre-recorded message to call a cell phone without consent. There are two types of consent: Non-telemarketing calls require prior express consent. Marketing calls, including advertising, require prior express written consent.
There is a pretty big misunderstanding in the industry right now that business-to-business calls are NOT subject to the TCPA. But auto-assisted cell calls actually do apply to B2B calling. So if you are making a business-to-business call, and it's to a cell phone, that is subject to the TCPA restrictions, so you want to think about how this will impact your campaigns. (See our Blog: "Why B2B's Must Scrub Cells Now.") Of course, cells are also subject to the Do-Not-Call Laws, so you might want to register for the National List, and consider state cell laws there as well.
Reassigned numbers – You are responsible. The courts say you are responsible for numbers that have changed owners. (See "FCC Declines to intervene in TCPA reassigned number dispute.") But there are no records here, like on the Do-Not-Call list, to scrub against. Companies are available to assist. (The best we can do is a "percentage" chance of numbers being correct. Below 75% probably is not safe for debt collectors, for example. See our blog: ("Call Centers: Watch out for Reassigned Numbers needing Right Party Verification. Courts say you are responsible.")
5 Important Takeways:
1. You need to make sure you have policies and procedures in place for all the high risk areas. Right now, calls to cell phones are at the very top.Understand all the types of calls being made, what type of consent you have, and what records are being kept.
2. Conduct recurring audits on both internal operations and vendors and lead generators. There is liability for calls made by third parties on your behalf.
3. Ensure you have proper consents—and the right level of consent. We're moving to permission based marketing whether we like it or not. To the extent that you possibly can, get ahead of the curve by getting written consent for calls, for e-mails, even if it's not mandated right now.
4. You might want to consider moving to a non-ATDS dialing solution. For telemarketing calls where you don't have written consent, that's basically your option—or you don't call cell phones. For non-telemarketing calls where you think you might have consent; however, with the reassigned number issue and the VoIP issue, you might consider moving to non-ATDS as well.
5. There are a handful of states that restrict calls to cell phones, even if you're not using an ATDS. A few other states also talk about text messages as well. Make sure you consider these with your DNC and TCPA compliance decisions.
Additional Keys:
The majority of courts have held that the relevant inquiry for dialing equipment is the "current capacity" to dial without human intervention—not whether a dialer could be re-coded or modified in some way to eliminate human intervention. The webinar presenters were "very confident" with this present capacity standard for proactive compliance claims.
To be safe, treat your predictive dialer like an ATDS for compliance purposes.
Courts consider "one touch dialing" sufficient human intervention to comply.
A consumer that provides you with their contact number, and doesn't place any limitations on it, qualifies for prior express consent for non-marketing calls. Conversely, make sure you include how you plan on calling, and include it in the permission wording: whether ATDS, pre-recorded messaging, live messages, cell phones etc.
Keep records—if you can't prove consent, it's no good.
Audience Question: Why are there more TCPA Lawsuits now?
Ryan Thurman: It's a "perfect storm" scenario: First, the FCC changed the TCPA to make it more restrictive. Second, they made it very easy for companies to become targets. Making them try to defend themselves regarding whether what you're using is or isn't an auto-dialer. Attorneys know that, and they've been very successful. Lemberg Law, for example, filed 508 consumer suits last year. And of course they have a complaint app. And third, the FCC has been reluctant to clarify this whole issue. A lot of cases are just deferring to FCC now, waiting for the 40 Declaratory Rulings to be acted upon. And data is composed of more and more cells now.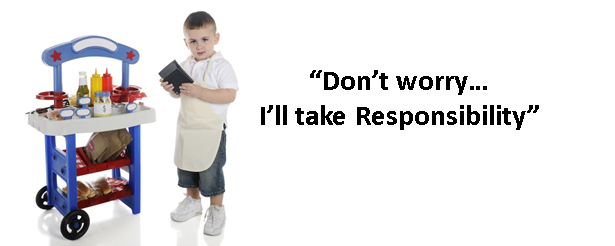 Audience Question: We use a third party BPO Vendor. Do they need to be compliant in order for us not to get in trouble?
Geoff: Everybody has responsibility in the chain. You can't hire a BPO to make calls on your behalf and feed them data and expect to be excluded from any lawsuit. When people are out there shopping for a vendor, the question needs to be brought up early about DNC and TCPA compliance. Talk about the infrastructure the BPO is utilizing. Whether that infrastructure could be construed as an ATDS. There's a large due diligence process you need to go through in choosing or re-evaluating your existing BPO if you're doing any outbound dialing
Nick: You can try to get reimbursed through your BPO, but if they can't pay the settlement or judgement amount, then you're stuck with it. So just don't rely on them as your sole protection.
Audience Question: The Biggest risk for B2B companies?
Ryan: Not identifying and scrubbing wireless numbers in call data. Making the mistake of assuming all your business data is comprised of only business phone numbers. And B2B campaigns tend to make heavy use of robocalls. That's problematic with both TCPA and state rules. You also need to consider Do-Not-Call registrations. A lot of companies have found it's effective to use that suppression as well. This removes businesses that have signed up for the National DNC List. (See our blog: "Business to Business (B2B) Do Not Call Complliance Tips.")
In Summary:
The program wound up with the importance of VoIP list scrubbing, as we've had our first successful suit. And not calling cells in the 5 states that don't allow even manual dialing. Always identifying previous TCPA plaintiffs before calling, and don't call 'em! (See our Blog: "Are you Calling Professional TCPA Litigants and Plaintiffs? (Unknowingly setting yourself up for a Lawsuit.") with a cautionary note on call centers claiming to have "compliant" dialing systems for cells, the bottom line: Get a second opinion there—in the words of Geoff: "It'll help you sleep better at night."
I certainly enjoyed this Webinar. It's always valuable to catch up with the pros that live DNC/TCPA compliance every day—in the courts, in the call centers, and helping folks with solutions.
And I'm always reminded of how open, accessible and willing to help our industry pros are.