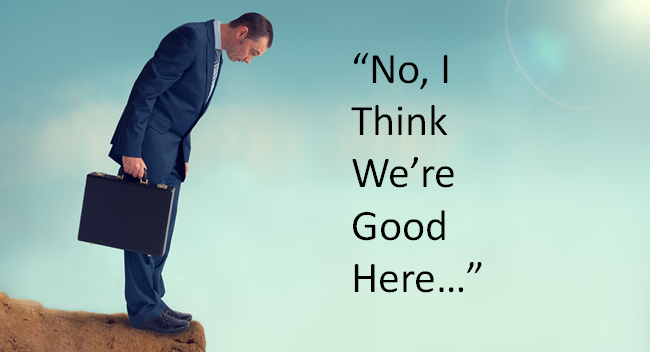 I just spent an hour with a top home security provider's CEO – listening to why he doesn't need to register with the National Registry and doesn't have to check numbers before calling. Eight agents in a room serving over 1000 accounts and growing like gangbusters, but they don't use the phone for "cold calling", so don't need compliance protection. My friend is in one of the biggest lawsuit prone industries but doesn't care about the millions in fines for potential wrong number violations or class action suits. Most of his major competitors: Devcon, ADT, and Millennium Security have all been sued for big money in call compliance-related violations. Yet he has no State calling checks, no cell checking system, no compliance procedures. Not good.
How to I know if I'm doing "Telemarketing"? - Video
This video is for informational purposes. Be sure to consult your own attorney for questions specific to your business. (Special thanks to Christine Reilly for the content in this video - Partner and Cochair of the TCPA Compliance and Class Action Defense practice of Manatt Phelps and Phillips)
But Bob: "We don't make cold calls" – "It's all referrals" – "You don't understand, we're not like our competitors".
But you use the phone, right? You call people back that call you right? You call for renewals, collections ($18,000 outstanding at the moment), and you're people are on the phone all day long right? And you're dealing with consumers. Consumers that Tom Wheeler, FCC Chairman is very interested in strengthening their rights further with the 40 Declaratory Ruling proposals to be seriously looked at and voted on as we write this.
Without DNC Compliance safeguards in place, Home Security Call Centers are at risk
Questions the Consumer Financial Protection Bureau, FCC, FTC or private right of action groups might ask during an audit or suit include:
Are you registered with the National Registry?

Are you registered with the State as a telemarketer?

Do you check numbers before calling?

Do you have a Do Not Call Policy sent out on demand?

Do you a have a company-specific in-house list for requests not to be called again?

Do you call small businesses as well as consumers?

Do you scrub for cell phone numbers before calling?
So without proper compliance protections, one irate consumer can cause big problems...
One errant call to to a professional litigator, plaintiff or attorney, one slip up on calling a customer after they requested not to be called, one callback to the wrong person, one reassigned number violation - and you're considered guilty.
Lack of compliance excuses won't help, including: We don't make cold calls, we don't robocall, all our calls are referrals, if someone asks not to be called we just don't call again - go up on smoke without proactive protections. And home security companies are in a high-risk area. Many have been sued by various government agencies and private right of actions in the past.
Anyone you call can stop your company's growth momentum.
That's right - having to field a Demand Letter from a State AG without even a National or State registration is not going to go well. Having to defend yourself with the clear intention (at least in the eyes of government authorities) of trying to get around the Do Not Call Laws is no defense at all.
Is it true $100 per month can solve my potential call compliance issue?
For $100 per month, you can protect all those eight agents by running a little data through a number checking system with the top DNC Service Provider in the Country. All the questions these aggressive government agencies would ask if a problem occurred are handled, allowing fast growth to continue.
Heck, you won't even have much if any fallout from your calling lists, as your calls are all referrals and call-ins. And sign-up for the National Registry is free under the "Existing Business Relationship" exception, saving you $17,000 per year.
In the end, these compliance procedures will not negatively affect your final sales results - but can make all the difference in your staying in business by not violating the DNC and TCPA laws.