l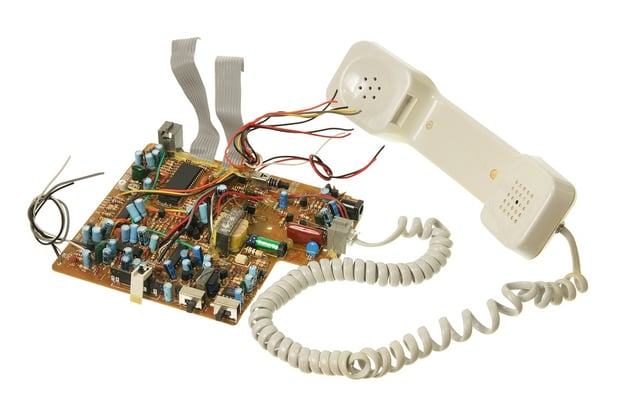 At the ACA International's Washington Insights Conference this month, FCC Commissioner Michael O'Rielly made it plain he is driving for more business-friendly reforms to the Telephone Consumer Protection Act. Calling for "clear and rational" dictates that enable legitimate businesses to present patrons with the knowledge they require, while opposing practices that create genuine outrage. Let's take a look.


"The FCC and Courts have expanded TCPA boundaries far beyond what I believe Congress intended..."
O'Rielly points out that TCPA litigation has increased in direct proportion to the scope of this expanded interpretation. "Thousands of lawsuits are filed each year against businesses who thought they were taking the right precautions to stay within the law."


"My reason for optimism... New Administration and FCC Bureau overseeing TCPA..."
"We now have a chance to undo the misguided and harmful TCPA decisions of the past that exposed legitimate companies to massive legal liability without actually protecting consumers."

O'Rielly's 3 takeaways on TCPA reform.


1. Legitimate Businesses Should be able to make Informational and Telemarketing Calls.
Businesses need to be able to contact consumers with information that they want, need or expect to receive. Whether informational, like an appointment reminder or a telemarketing call to a person that has previously provided contact information. The TCPA was intended to protect consumers from illegal robocalls and abusive calling practices. It is also increasingly common to hear all automated calls lumped together and branded as harmful or nuisance calls.

We must embrace this simple truism: Advertising is an essential component of our economy, enabling companies to get their products and services into the hands of receptive consumers. The fact that a company may want to try to sell you something that you would actually enjoy purchasing is not the high crime or misdemeanor that the prior Commission made it out to be.


2. Valid callers should be able to operate in an efficient manner.
The TCPA was originally set up to curb the use of calling equipment that dialed random or sequential numbers and tying up emergency lines at hospitals and police stations. Today, legitimate businesses use modern dialing equipment to reach a specific set of numbers - their customers. Automatic dialing also cuts down on misdialing, and predictive dialing can help live agents be more productive.

With the FCC defining autodialer to include modern communications equipment, including predictive dialers and smartphones, companies do not have a good option to reach consumers. And by defining capacity to include future capabilities, it is not safe to manually dial a call from any modern equipment.


3. The Commission should focus on actual harm and real bad actors.
The prior Commission and some courts have taken the position that simply receiving a couple of stray calls or voicemails constitutes a real harm that can subject well-intentioned companies to liability. Instead, the FCC should focus its resources on callers that engage in abusive calling practices, many of which initiate overseas.

I expect that any effort the change TCPA rules, even to make them more rational, will be met with hysterical claims about the harms that will come to consumers. It will be helpful for legitimate companies and associations to work together and highlight specific benefits of being able to contact consumers. That hasn't occurred in a coordinated manner to date and the failure to do so helped product the mess you face today.

In summary, the Commissioners view of the last few years has been "immensely frustrating, as the FCC issued a series of bad decisions that had no basis in the law or common sense. But I am ready to roll up my sleeves and fix them..."
Wow - this sounds alot like conversations we've had around the company watercooler for years. But now that Commissioner O'Rielly is in the Republican majority of the new Board, some of these common sense initiatives might actually come to pass!
For more information on cost effective DNC and TCPA solutions for your business, please call my personal line at 561-317-3001 or email me here - Bob
Ed Note: This article is a summary of FCC Commissioner Michael O'Rielly's TCPA speech at the ACA International's Washington Insights Conference May 4, 2017. For the complete text, please click here. For additional analysis click here.
Related Articles: