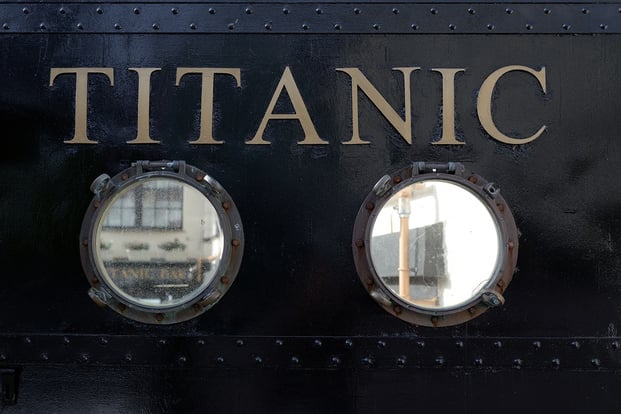 You're a call center. Your customers depend on you. Which includes identifying the biggest compliance troublemakers before dialing on their behalf. The recipients that'll make life miserable. Your clients may be in energy and utility fulfillment, travel and entertainment, customer acquisition or financial services. They might be in healthcare, retail, or communications. They are experts in their respective fields. But they are not experts at staying out of compliance trouble with the Telephone Consumer Protection Act. That's your job.

The Call Center Safety Challenge:
1. We will ask our customers if they want Litigator Scrub.
Best policy here: Just don't call former TCPA prosecutors and professional consumer litigants on your client's behalf. Nothing but trouble. That financial institution for whom you're calling has no idea how quickly things can go awry with professional litigators just waiting to pounce.


2. But the prospect filled out our lead form.
The professional TCPA prosecutors will bait you by filling out client web forms - and then claim the forms were not compliant. Maybe the form failed to mention, "This is not a condition of any sale," or you called back at the wrong time, or they asked for one fax and three were sent. To avoid this, run all lead forms through a previous litigant list before calling back.

3. We have our own litigant list built up over the years.
The value of a previous TCPA litigant list is in the updates. That's where the world of hurt is strongest. Almost half of these guys have sued before under the TCPA, DNC, FDCPA, FCRA and related CFPB statutes. These latest shenanigans are the ones most valuable to you.

4. We're going to take a wait and see attitude.
If your call center thinks these TCPA lawsuits are going away, you are mistaken. In the last five years, they're up a couple of hundred percent. B2B clients find themselves in court more than ever. Judges are making up their ultra-liberal in-favor-of-consumer slanted decisions on the fly. With no end in site.


5. Bring on the TCPA pros - I don't care.
A dangerous attitude for a call center. These are the guys even if you're right that'll make your life miserable. The ones that will file in multiple counties just to see what sticks. The one's, when your case is over, pass your information along to the big law firms where the real money starts. Then you're talking about the class action certification experts. The whale hunters. Best not to engage.


6. Previous Litigator lists are a hassle.
Like fastening your seatbelt. Or flood insurance in Florida. Or staying close to the speed limit. If you think it's inconvenient to eliminate current and former call prohibition litigants from your list before calling - wait and see how upsetting it can be after you dial.
Previous TCPA Litigators are not trying to hide. You're already making calls to them, their partners, and the whole troublemaking tribe unknowingly. And it's so easy to just not call these people. At this point, it's just not a prudent business decision to include former TCPA litigators in your outreach programs...
Unless you want to see just how bad TCPA can get.
For more information on previous TCPA litigant scrub, just call my personal line at 561-317-3001 or email here - Bob
Related Articles: