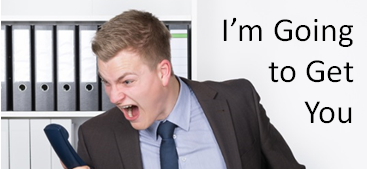 Are you setting yourself up for Do-Not-Call and Telephone Consumer Protection Act (TCPA) lawsuits?
So you have your compliance policies, procedures and enforcements in place. Your team is making calls. But where is the most exposure to DNC and TCPA suits? – As a company letting call centers and fulfilment houses call on your behalf, you're responsible for vendor oversight – but what do you even look for there?These are the groups that are most likely to sue you:
Previous Litigator Scrub for DNC TCPA: click video
This video is for informational purposes. Be sure to consult your own attorney for questions specific to your business.
#1: The consumers and attorneys that have filed suit before and won
The average consumer doesn't really know what to do legally when they get mad at an abusive telemarkter, what exactly to say to begin to formulate that legal action. These consumers are so mad they can't even think straight after receiving multiple calls for the same product or money owed. They can't find anyone to talk with at the FTC, and don't know their state Attorney General handles Do Not Call complaintsvia online complaint forms.

This is not true of former litigants. These are people who have sued before and know what they are doing. Once they've had a taste of winning, watch out! They have the experience and are backed by an extensive network of websites freely sharing expertise in this area. They are some of the happiest sites I've ever been to. Something deep in the human core loves suing companies that are trying to collect money from you – that you do owe – and winning. Not that the collectors can't be amazingly bothersome, harassing, and less than truthful. But the bottom line is, whatever your line of phone marketing, you don't want to be tangling with these people. Judges don't care if you feel you were set up or not.

What to do about it? If you're working with a Do Not Call Law Compliance provider, ask for their "Litigant Scrub" to be included in your scrubbing procedures. There are about 70,000 known litigants total – a small number – but these are folks you don't want to call for sure. This is not a requirement under the DNC and TCPA rules, but a prudent business decision in today's environment. These are the folks that can cost you the most money in class actions and other litigations. (Here's our page "Known TCPA/FDCPA Plaintiffs and Litigants Scrub.")
#2: Complaints that get stuck at the call center level, never forwarded to your company for prompt resolution
This is amazingly common. When you call in to speak with the boss and you don't get the boss. You're caller number 27. It's a helpless feeling and consumers don't know where to go. I get calls on this every day. Companies are torturing individuals with relentless calling procedures. There's no place to camplain. I got a call from a guy that's getting called everyday for Viagra, over and over. "I don't even need it," he says. That's harassment. That's torture--especially when we answer the phone with a certain expectation of not being verbally assaulted.
What to do about it? You're responsible under the law for vendor oversight for calls made on your behalf. Ask the call centers and fulfillment houses you hire the tough questions on how they are handling the national and state Do Not Call list complaints – as well as archiving and storing your existing business relationships and consent to calls.
#3: People that are on the federal and state Do Not Call lists--and you call them anyway.
Want to trigger a suit? Don't scrub your calling lists against people that have gone out of their way to register. I get these calls every day. Cell phone owners in particular are getting smarter. In the early days, they really didn't know where to turn. Now? They have an army of internet users that can't wait to help them sue. Here's an example of the "How to Sue a Telemarketer" coaching.

What to do about it? Scrub, scrub, scrub those cellular and Do Not Call numbers. Now even B2B callers need to do that. (See our blog article, "B2B Marketers Must Scrub Cells Now.") Make sure to increase your calling list by honoring existing business relationships and written consent to call. And if you're lucky enough to get the order, get their e-signed written consent, as it lasts forever or until they request not to be called. See our 60 Second Video: "The 3 Biggest Causes of Do-Not-Call Law Complaints."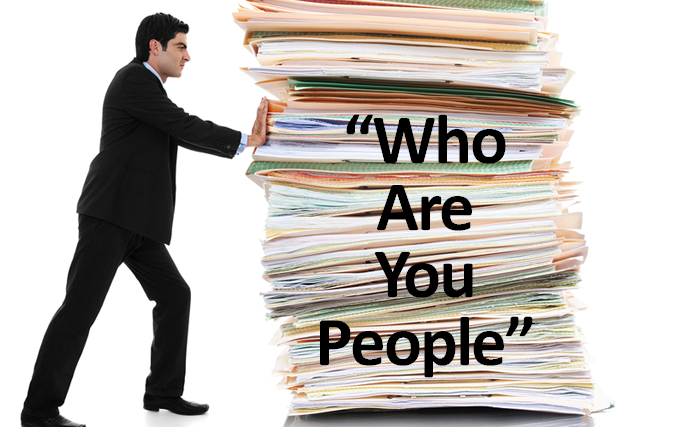 #4: Consumers who have been harrassed by rogue and runaway calling associates
Are your calling associates going off script? Have they received coaching in compliance procedures or how to react to irate customers? Are they tired, threatening, pushed by your company's bottom line to sell stuff?
Every cellular and landline phone owner is a potential tape recorder ready to play back our sales presentations and messages. Some companies don't leave voicemails at all; they're concerned about the "footprint" that might come back to haunt them.
So it's difficult to have compliant scripts and calling procedures, and more difficult to consistently follow them each day.
What to do about it? Monitor, monitor, monitor your people. Click into their conversations. Make sure they know they're being monitored. And apologize early and at length if you see a potential violation or even a breach of proper phone etiquette.
#5 Predatory attorneys looking to catch dialer violations.
(And sending threat letters, hoping for a real violation.)
As you know, dialer technology is far more advanced now. And call centers are pushing the envelope to get the most out of their equipment. So when making calls at a torrid pace, the technology can be instructed to slow down or "pause" when it reaches a cell phone number. The associate can then punch the screen and supply the required "human intervention" to make that cell phone call legally. Predatory attorneys know this, and treat it as a numbers game. They know many marketers are not calling cells correctly, so they'll send demand letters and wait.
So be sure to consult your DNC/TCPA Attorney on vendor dialers – as to whether a dialer is classified as a true Automatic Telephone Dialing System or Hand Dialing System. These technical details are playing out in the courts everyday. And if it's hand dialer, doesn't it have the "capacity" to auto dial.
What to do about it? Talk with your hosted dialer company about certifications on their method of calling vs type of phone being called. (See our page "DNC for Dialers and Call Centers - TCPA Vendor Oversight".) Get promised compliance procedures in writing. If your hosted dialer company is not a compliance specialist, or doesn't work with one, let them know you'd like your data to make a real-time stop before calling to your own Certified Do-Not-Call Law Compliance Service Provider! (You'll be glad to have those records should a problem occur.
What do you think? Do you have additions to our "Most likely to File Suit" list? Please contribute with your comments!