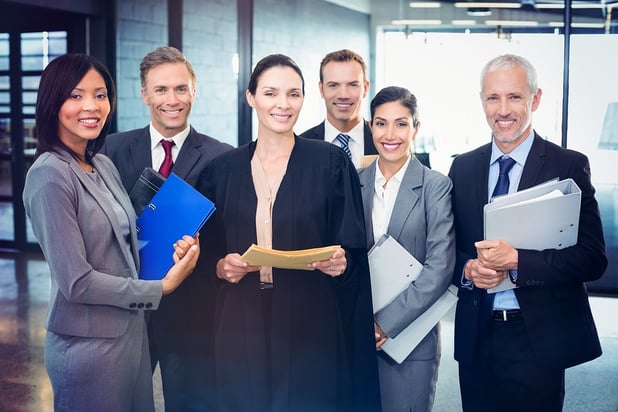 With the thousands we spend on call lists, you'd think we'd eliminate folks that have already sued under the Telephone Consumer Protection Act. Why? Because these are the people that will most likely sue again. They're not going to buy anything anyway. And most importantly they will win in court and make life miserable. Oh ya, they are also easily identified and eliminated from call campaign lists!


We spend alot on prospect demographics, but not eliminating known troublemakers.
Good calling lists are expensive. Customer retention is costly. Call centers and fulfillment organizations are experts in somehow getting that consumer to open their pocketbook. Brilliant scripting. Offers you just can't refuse. Even taking a crack at compliance procedures: "We completely separate our click to call methods from Automatic Telephone Dialing Systems for 100% compliance when calling cells." Still, it'll cost you $50,000 to get rid of a professional TCPA prosecutor whether you win or lose. So why call known experts at all?


We spend years developing efficient call follow-ups, but no compliance "baiting" training.
Spiffy computer screens with everything we need to help close the deal. Elaborate on-the-fly lookups ensuring associates have every opportunity to make money. But what if the call-in, tip-in, or order form is just a baiting tactic? Louring associates into sharing knowledge that can later be used against them. Draining precious energy. With someone that gets a kick out of suing and winning. Why not look out for certain phrases and compliance tip-offs on potential lawsuits. For more on spotting TCPA predators click here.


Why can't we just win in court?
Because the TCPA laws are not detailed enough on exact compliance procedures. As we write this, major companies are still waiting "any day now" for clarification on updated 2015 definitions of ATDS systems and click to call parameters. It's all open to interpretation. And more often than not, Judges will read the Telephone Consumer Protection Act in favor of the consumer. It's the consumer's law, backed by the Senators and Congressman they elected to protect phones from unwanted intrusions!
What about Business to Business Calls. Aren't they safe?
Not anymore. In fact, this is the new frontier for predatory attorneys. Having honed their skills in the Business to Consumer world, they've moved over to B2B. Especially after the cell phone update of October 2013 making all wireless numbers consumer agnostic. I.E., it doesn't matter if it's a business line or consumer line. The number is subject to the same more stringent cell phone compliance interpretations. These call baiters, professional litigants, and folks that will sue you for sure are out there. Ready to pounce. Yet, so easily identified and eliminated from your calling universe. So why bother calling these time-wasters at all?


What is Litigator Scrub and how can it help eliminate lawsuits?
Litigator Scrub is a continually updated list of any VoIP, landline or cell numbers associated with court filings on Do-Not-Call, TCPA, FDCPA, FCRA and related CFPB cases. It consists of 130,000 numbers updated at 1000 to 1200 per month. It can be included in your everyday scrubbing procedures as part of your compliance system, or stand alone. It won't break the bank and will help eliminate the majority of professional call litigants. Some even say it's the most useful call compliance tool in their arsenal. Best of all, the Litigator Scrub agreement is month to month, so you can try it and quit anytime if it doesn't measure up.
For more information on prudent DNC/TCPA solutions for your business, please call me at 561-317-3001 or email me here - Bob
Related Articles: