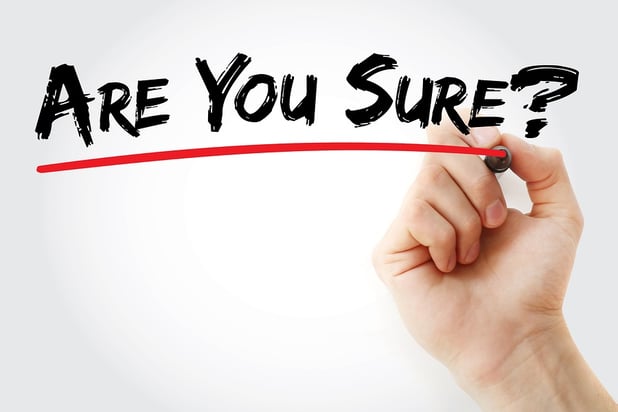 You're a lead generator. After you sell a lead, it's no longer your responsibility, right?. Traditionally, you've been tasked with lead creation only. Compliance is up to the buyer. But lately, it seems more dangerous. Like your prospect lead being followed up via acceptable TCPA calling procedures may be your responsibility. Like you need to certify if it's a cell, VoIP or landline. As the new FCC expands that chain of liability exposure for all call participants, maybe it's time to take a closer look.

Is the lead generator responsible for TCPA?
The new FCC just issued a $2.88 million dollar fine against a call platform provider saying, "they were so involved in the calls it's like they made them." But could that be a one-off decision as the board was not in total agreement? Traditionally, lead generators create a lead and sell it - and that's the end of it. That should be enough, right?


Where did that lead come from exactly?
As a prominent TCPA defense attorney told me at a recent P.A.C.E Show, "This is now our number one issue - trying to track down exactly where these leads come from is like chasing a rabbit down a rabbit hole. They're gone without a trace." Judges continue to be confused by current lead archiving methods.


Litigator Scrub may help lead generators avoid trouble.
If you take out the past call prohibition filers, it's still no guarantee against TCPA violations for clients, but will probably help. More and more professional consumer litigants are just sending out cooking cutter letters of demand with no intention of going to court. Hundreds of accusations on TCPA errant cell calls, Automatic Dialing Telephone System calls, and Robocalling.


Pro TCPA Prosecutors aren't hiding.
One lady even bought 35 cell phones in a plaintiff's attempt to log illegal wireless calls. And she almost won her case. (But she told the judge she bought them for that purpose - to catch callers unawares.)

Everyone in the lead chain is now responsible for call compliance.
Again, you created the lead, and you're done, right? How can you possibly get dragged into litigation for that? O.K. you may exchange a lead more than once with a partner company or two. And those companies might threaten to sue you if they get involved with a panicky client. But nothing a quick call to a lawyer can't quickly quell, right?
We'll see. But the new FCC board seems tired of actors in the lead generation chain claiming complete compliance innocence. And that could cost you.
For more information on cost effective lead compliance protection, just call me at 561-317-3001 or email me here - Bob
Related stories: