Leads changing hands. And changing hands again. Slipping through the system never to be identified. Predatory prosecutors tearing apart supposedly TCPA compliant predictive dialer leads in court. Critical source, date, prospect callback intention information lost or misplaced. Audio recordings erased. It happens alot: "Show me what I filled out, when, where, and prove it." Try handing that needle-in-a-haystack request to your IT director or lead generator. This is what drives Telephone Consumer Protection Act Defense Attorneys nuts.
Companies using the phone are requiring more compliant leads.
Tired of losing legal battles through fruitless archiving efforts that don't seem to hold up under challenges consistently. "Where did that lead come from anyway?" has become the hit record we don't want to hear anymore. Too expensive. Too stressful. And all too common. "Before we found out leads were available with video proof to help with compliance, we were at the mercy of our brokers for TCPA. Now we just don't buy unless they include the standardized affirmative action questions our Attorney requires, along with video of the actual event." says a prominent for-profit College President.


Where did that lead come from again?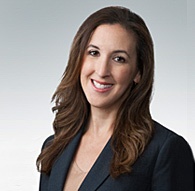 Christine Reilly, Co-chair, TCPA Compliance and Class Action Defense Litigation for Manatt, Phelps & Phillips, LLC talks about her frustrations in court tracking client leads: Some of the hardest TCPA class action lawsuits we defend involve lead generation where a lead changes hands several times. We want to know "where did this lead come from and did the consumer provide consent?" It's like chasing a rabbit down a rabbit hole. You may never find the answers, but you will spend a lot of money trying to find them. And no one wants to take responsibility.


What's so great about Visual Capture Lead Technology?
It's reliable and relatively inexpensive. Something we haven't been able to say about lead procurement compliance safety in the past. Hear Technical Lawyer of the Year and TCPA Expert Dino Tsibouris discuss video playback proof of the lead event as powerful compliance evidence in court. [Click Audio]
But I don't trust my Lead Generator, Broker or Compiler -
Of course you don't. Just like you'd put a video camera around your home to track intruders - So too put one on your lead broker forms to assist with compliance. Give your lawyer a break too. You're paying em' by the hour, so why not throw them a bone of video proof to cut to the chase? Better yet, have predatory TCPA prosecutors walk away when you send them the review of every mouse click their client ever made.
The whole idea of accountable, reproducible video lead proof is to formulate a trusted environment in which leads can change hands. A standardized exchange of information that will help short-circuit litigious compliance loopholes in favor of getting some business done.
So know where your data comes from, where it has traveled - how it's performed in the past - and get some deep insights into customer intent to boot - to help close those sales. Pick just the lead parameters you want, delivered to your call center associates instantly for follow-up.
Get a complete visual history of your prospects intent - and go make some money. And relax!
For more information on a complete visual history of your prospects intent - call me at 561-317-3001 or email here - Bob
Related Articles:
This presentation contains images that were used under a Creative Commons License. Click here to see the full list of images and attributions: