"My lead broker handles all that compliance stuff, so I'm good."
Too many trusting phone marketers have ended up in court thinking Do Not Call and TCPA chores were handled by their brokers, vendors, or IT department. Last year, 100% of lawyers attending the Compliance Summit in Washington D.C. were actively involved in lead procurement cases. And companies supplying TCPA lead technology solutions average upwards of two challenges a week from probing attorneys.
So what should I look for in a compliant lead provider?
First - look for a provider that captures the entire lead event. Can re-create every time the prospect went back and forth on a page, checked or unchecked a box. Everything.

Second - make sure the provider is not a data storage company. That all raw information is thrown away in favor of one way "hashed" encryptions. Then match these encryptions to determine a marriage between the lead and complainant on request.

Third - make sure your General Council's approved lead form is present at the lead event. That is, the same form that he or she approved in the first place!


Where most lead compliance providers fall off - Inappropriate Data Storage.
A top lead technology partner should offer state of the art data encryption that will pass mustard with the most stringent of legal challenges. Look for a company that's working with major marketers already - As you don't get the O.K. on this stuff without HIPPA and data retention compliance.
That said, this is where most lead complliance providers fall off. They don't realize and appreciate the dangers of these storage laws, and even brag about their ability to access all collected consumer information all the time. A tragic oversight by otherwise well intentioned lead brokers.


How much lead compliance is enough?
Just pushing the form button isn't enough. Just recording the audio can be problematic. It can get lost, or erased, or is too expensive to maintain.
Judges can't follow complicated archiving procedures. If the story is too technical, or changes too much, or is too long - you'll lose em'.
And lead aggregators have a reputation for being less than truthful...
Do you trust your lead procurement provider? Do you know exactly where the leads come from, how many times they've been sold? Probably not. B2B's are not ammune either. Dunn and Bradstreet tells us 25% of small and medium sized businesses don't want to be called - by putting their numbers on the National and State Do Not Call Registries. Add to that a cell owner's natural sensitivity to incoming calls, and you're starting to appreciate the dangers lead creators face.
Traditionally, "lead verification" from the big providers has been thin.
"Our leads are high quality" – "We verify the information as accurate" – "Only double opt-in's make it to our call lists" - "We've hired a lawyer to make sure all leads are accurate." And my favorite, "we've never had a problem."
Not much there in the way of a no kidding squeaky clean TCPA get out of jail free card. All legal consultants can say is "be careful", as their dazed clients call with "I thought these leads were certified as compliant by my broker."


What is a complete visual history of prospect intention - and how is that different?
The CarFax business model of "knowing exactly what you're getting and being able to prove it" has entered the lead procurement compliance game. Standardized questions each prospect must answer about the level of interest and intention to receive calls. And a VIN number for each, with corresponding history - to follow that lead everywhere. Where did it go? Who was it sold to? How many times? Whether a cell or landline. Providing visual documentation on questions designed to both help salespeople close, as well as cement TCPA and Telephone Sales Rule compliance.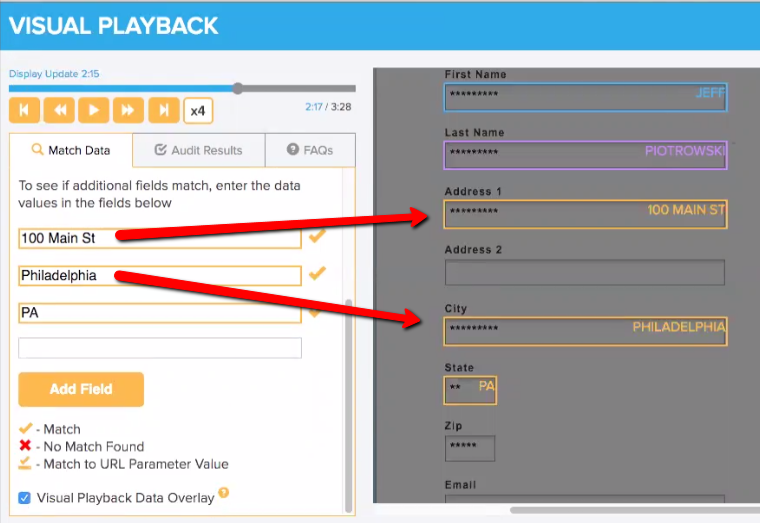 Listen to Technical Lawyer of the Year and TCPA Defense Expert Dino Tsibouris explain the value of a visual playback of prospect intent.
For more information on a complete visual history of your prospects intent, call me at 561-317-3001 or email me here - Bob
Related Articles: