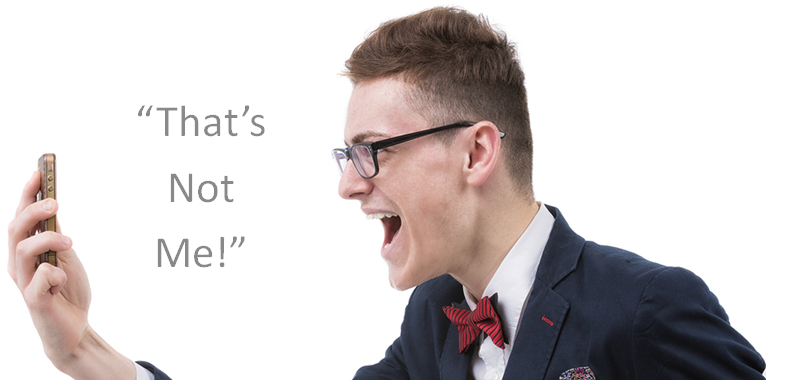 "The FCC recommends that callers check their call lists against available third-party databases of reassigned wireless numbers." From the controversial TCPA Declaratory Ruling July 10th, 2015. [Click Video]
Eighty percent of TCPA Class Actions involve some sort of permission-based calling infraction. Courts (and now the FCC) have indicated that you are responsible for making sure that the owner of the cell phone number you call is the same owner you have "permission" to call—at the time you make the call. The problem is, there is no definitive list, like on the Do Not Call Registry, to identify current wireless owners. Many times carriers keep this information to themselves. These orphans are called "reassigned numbers" by the FCC. So what to do? Here's some help.
Sample Reassigned Number Probability Score

9 Q&A's: The Importance of checking for Reassigned Numbers on permission-based calls.
What are reassigned numbers?
Cell numbers that have been switched or "reassigned" to a new owner.
What reassigned number identification is not:
It is not "Cell Phone Identification Scrubbing," the process of identifying and archiving cell phones in your calling list for TCPA compliance. (See our blog: "Cell Phone Scrubbing - Problems and Solutions.")
It also is not scrubbing against the National or State Do-Not-Call Registry. See our page: "Do Not Call List Scrubbing.")
Who should be concerned with reassigned numbers?
Any business calling a consumer or business cell phone with "permission" to call that number. "Permission" was granted by the cell phone owner. If the owner has changed, so has the permission tied to the number.
This includes any business calling cell phones for non-telemarketing OR telemarketing purposes.
What is "Right Party Verification?"
The process of determining whether the cell owner that gave you permission to call is the same person you're about to call. The older your "permission to call" date, the greater the chances of a new owner.
What are other possible dispositions for "reassigned numbers?"
The number could be temporarily suspended by the owner. He or she may be out of town, traveling, or seasonal.
The number could be permanently suspended by the owner, in which case it will go into a pool and be "reassigned" after a period. That time gets shorter as numbers become more scarce. Usually six months or less.
Why am I responsible if there is no definitive list of reassigned numbers?
Courts have determined that you must call the owner of that cell number (that gave you permission to call) when you make the call. It cannot be someone else.
How can I take responsibility if there is no way of identifying these numbers accurately?
Several petitions are in front of the FCC today asking for clarification here, for some sort of forgiveness if the initial call is incorrect. Right now there is none. Up to this point, the FCC has declined to intervene in TCPA reassigned number disputes.
(Update: In their June 2015 Declaratory Ruling, the FCC decided to give businesses one chance to make an incorrect call on permission-based marketing.)
How do I get a solution to the reassigned number issue?
Talk to your compliance solutions provider. New industry protocalls can yield up to 94% cell ownershipcoverage. (See our Page: "Reassigned Numbers - Right Party Verifications.")
A solutions provider should also be able to determine whether the cell has been permanently reassigned, is just turned off for awhile. (If you're having trouble locating a service, give me a call at 561-317-3001. Reassigned Verification can get pricy in a hurry, and has high minimums. Because of our position we've been able to negotiate comparatively low minimums at about half the usual rate - under a single compliance umbrella.)


How often should I run a Reassigned Number Scrub?
Anywhere from every three to six months. Several of our largest clients scrub for Reassignes once a month.


Will my solution have any clout with government or state authorities?
Best efforts in working with top compliance partners is the way to go here. Companies that have been providing this service since the inception of the Telephone Sales Rule (TSR), also known as the Do-Not-Call Laws. They also help with the Telephone Consumer Protection Act laws. They know the State AGs, FTC, FCC and can help with proper recordkeeping should a problem occur. They're skilled in providing a myriad of data under a single compliance umbrella.
In summary
Pay attention to this issue of reassigned numbers. Best effort with a top third party vendor, due diligence, and day-in, day-out use of these services will go a long way should you end up having to defend calling initiatives down the road. Ask these tough questions of your call center, hosted dialer company, IT director, or fulfillment house—and address them proactively. You'll be glad you did.
For more on reassigned number identification call me at 561-317-3001 - Bob
Check out Bob's Award Winning Videos on our YouTube Channel here.
Related Articles:
This presentation contains images that were used under a Creative Commons License. Click here to see the full list of images and attributions: https://app.contentsamurai.com/cc/15513