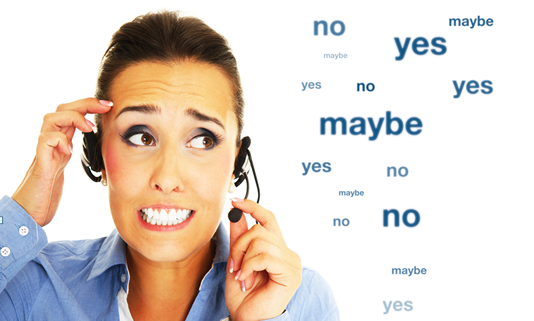 Dialers, hosted dialers, and fulfillment houses have come a long way since the early days of Do-Not-Call Compliance. Rarely do you hear anymore, "Compliance? We've never had a problem before. Don't worry about it. It's a free Country, call where you want!" – like in the early days.
Still, dialer DNC / TCPA solutions vary wildly. From completely home grown internal solutions– to certified integration with a top DNC Compliance service provider.
Watch: Is it safe to call Social Media Lists?
This video is for informational purposes. Be sure to consult your own attorney for questions specific to your business. (Special thanks to Christine Reilly for the content in this video - Partner and Cochair of the TCPA Compliance and Class Action Defense practice of Manatt Phelps and Phillips)
So before taking the plunge with your Dialer Provider, make sure you ask the right questions:
Does the hosted dialer company have an in-house DNC Solution, or are they contracted with a DNC Law Compliance Specialist? Some dialer companies flat out don't want to handle DNC at all because of the potential liability exposure, especially class actions. Get clear from the start: Who's handling my DNC?
If the dialer company uses a third party for compliance, are they certified to integrate with your systems? You want a smooth, almost invisible day to day solution here. You don't want to be breaking up files and reloading em' back to the data set all the time.
Does the Dialer Company have DNC Safe Harbor survival procedures in place? Including a DNC Policy, Company Specific In-House list sent out certified mail upon request. These are critical in your quest to be DNC complaint.
How are the DNC Policies, Procedures and Enforcements archived? You'll want these available in the timeframe and format Government Agencies or private right of actions request. Otherwise you can be considered guilty should a problem occur. You'd be amazed at this one – the "We do DNC, but it's buried in the data someplace" doesn't make it here.
In addition to DNC, do they scrub additional lists like Previous TCPA Litigants and VOIP? You don't want to be calling consumers that have already sued under the TCPA. Chances are, they're pretty good at it. (See our page: "Known TCPA / FDCPA Plaintiffs and Litigants Scrub.") And we have one VOIP case on the books now, and probably more to follow. VOIP is considered a landline, so won't show up in Cell Phone Scrubs, but is problematic with the TCPA in that the "third party is charged for the call…"
Is the dialer company's cell phone scrub up to date? Cell Scrubbing is the beginning of compliance today, whether you call cells or not. You must first identify them, archive those records, and make sure you're scrubbing against the latest lists.
Does your dialer company have systems to update State DNC Laws in their scrubbing procedures? States have become more active in creating and acting on consumer phone legislations recently, especially with cell phones. And they generally trump Federal DNC restrictions.
Does you dialer company include the 5 States that have banned calling cells altogether (even hand dialing) without written permissions. We look for this trend to continue.
Finally, if you're a B2B company, does your hosted dialer have policies in place for the new consumer agnostic cell phone written permissions of October 16th 2013? B2B is all of a sudden an easy target for predatory attorneys. It no longer matters if the cell phone is for consumer or business purposes anymore. If it's a cell, it falls under the new written permission to call cell rules. Further, the FTC recently indicated at the PACE Summit in Washington DC they expect solicitors to scrub out small business DNC numbers. The reason? Just because someone offers their number for business use doesn't mean they give up their consumer DNC rights on that number. (See our blog: "Why B2B Marketers must Scrub Cells Now.")
Of course, you'll want to maintain your Existing Business Relationship records with your clients as you vet the various dialer company partners in the marketplace. And make sure they're calling on your behalf with good data. But this checklist is a good place to start in knowing where your hosted dialer company stands in the critical world of DNC & TCPA Compliance.
If you already have a relationship with a Dialer Provider, revisit these questions with them, and make sure you like the answers. As you know, it's your responsibility to maintain reasonable oversight of your third party vendors.
And it's always better for you to ask these tough compliance questions rather than State or Federal Agencies –
Then it'll be too late!
Update March 25, 2016: With the substantial increase in TCPA filings, up 38.9% this January over last, we've updated this blog with the Video "Eliminate Previous DNC & TCPA Plaintiffs from your Dialers with Litigator Scrub." Hope this helps - Bob
Update April 19, 2016: With the proliferation of compliance driven marketing at LeadsCon this year - and subsequent importance of a complete visual lead history of your prospects intent as the only sure way to help survive court TCPA challenges, we've included our video, "I get Leads from Brokers - so I'm Exempt from TCPA - Right?" We take a light look at the unfounded confidence of some lead purchasers - Bob
Also: See our page: "DNC for Dialers & Call Centers."
Related Articles:
What do you think? Anymore questions to ask your call center or hosted dialer? - Please contribute to the comments below -