A provable lead procurement process. The one stickler in the compliance chain we've never been able to solve. Express written consent that will actually hold up under legal scrutiny. Available to all businesses. Last year, 100% of TCPA Defense Attorneys in attendance at the 2015 Compliance Summit in Washington DC were involved in some sort of lead procurement defense. Yet lead brokers claim it's not an issue. Tell that to the major companies struggling to find call compliant sources of leads and engage customers.

What makes a great lead solution?
Traditionally, lead providers have not been able to meaningfully trace the history of leads they provide to clients. And skilled lawyers regularly find holes in so called "compliant" lead gathering efforts. No standardized process exists. Nothing that would reliably hold up under legal challenges - or better yet, get predatory attorneys to walk away.
The new "complete history of a prospects intent" technology, on the other hand, allows lead providers to embed a google type analytics widget in their lead forms, recreating the critical step-by-step customer approval procedure on demand.


Listen to Technical Lawyer of the Year and TCPA Defense Expert Dino Tsibouris talk about the importance of a complete visual history of prospect intent.


So how is a complete prospect history lead different?
The technology is fast becoming the standard in lead procurement, as it affords an animated, engaging "Tivo" type playback of the lead event. Each letter as it was entered, each affirmative action box as it was checked. Alongside legally required compliant methods of callback.
Available as a free app to lead aggregators, and paid for on demand by their clients.
Why is this important? More General Councils are requiring "bullet-proof" protection from their lead aggregators and compilers, as predatory attorneys sharpen skills in this area of improperly reaching out. A visual history showing unmistakable prospect intent is essential.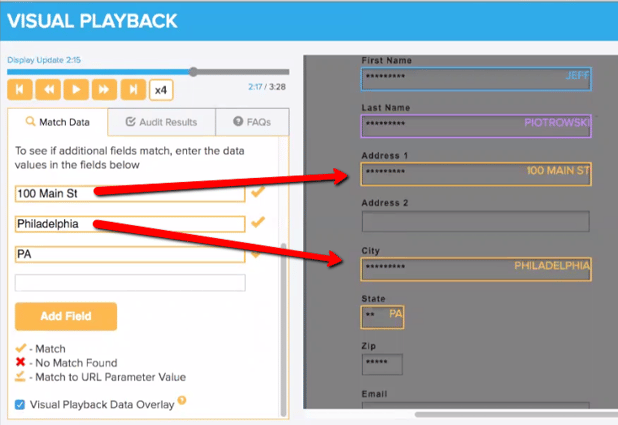 Aren't lead brokers responsible for TCPA Compliance?
Government agencies and private right of actions don't care about assigned lead responsibility between companies. They'll take everyone out. They'll go after brokers, compilers, aggregators and their customers. Wherever the money is. "Everyone in the chain has responsibility," says Connect First's CEO and Founder Geoff Mina.

But I want the cheapest leads I can get!
Those can quickly become the most expensive. Laced with non-verifiable or unproven information. Resold - who knows how many times. Until the consumer can't take any more - and protests. Those squeaky consumer wheels are heard loud and clear via the CFPB, FTC, FCC and TCPA Attorneys.


Will my Attorney approve these leads?
Yes. He or she can now confirm approved wording was present on the brokers lead form during the event - Solving the mystery of "form change" so prevalent with brokers. (How the heck did that wording get changed anyway?) All the while storing only one-way "hashed" encripted prospect informatoin. A data law and HIPPA stumbling block in the past. And yes - it's entertaining, engaging conclusive evidence to the Judge this stuff actually happened!


Consumer Intent: The New FCC Standard for Lead Compilers.
Says leading Attorney Michele Shuster, General Counsel for the Professional Association for Customer Engagement at Mac Murray, Petersen & Shuster - during a recent industry trade show: "Where does it say anything in the TCPA about prospect intentions?" she says, "Yet that's what they (the FCC) want to know now." And what better way to help than with a complete visual history of your prospect's expectations.
So now, everyone wins in the lead procurement chain:
The customer – as they have a clear, standardized, measurable and provable expectation on when they'll be contacted, how they'll be contacted, and about what.
The broker – happy to not get involved in potential legal altercations with their products.
The Business purchasing the lead – Sleeping well at night. Knowing predatory attorneys may well just walk away from their own cookie cutter lawsuits. And if they don't, conclusive evidence of compliance to fall back on.


"We've had a talk with our client, and they've chosen not to pursue class action certification."
Music to our ears.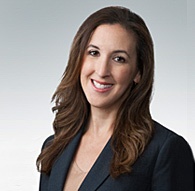 Editors Update: Think we're overstating the frustrations of TCPA Compliant Lead Procurement? We asked Christine Reilly, Co-chair, TCPA Compliance and Class Action Defense Litigation for Manatt, Phelps & Phillips, LLC to comment on this article. She kindly responded with her usual candor: Some of the hardest TCPA class action lawsuits we defend involve lead generation where a lead changes hands several times. We want to know "where did this lead come from and did the consumer provide consent?" It's like chasing a rabbit down a rabbit hole. You may never find the answers, but you will spend a lot of money trying to find them. And no one wants to take responsibility.
For more information on providing a complete visual history of prospect intent for TCPA Compliance, call me at 561-317-3001 or email here. Bob
Related Articles: