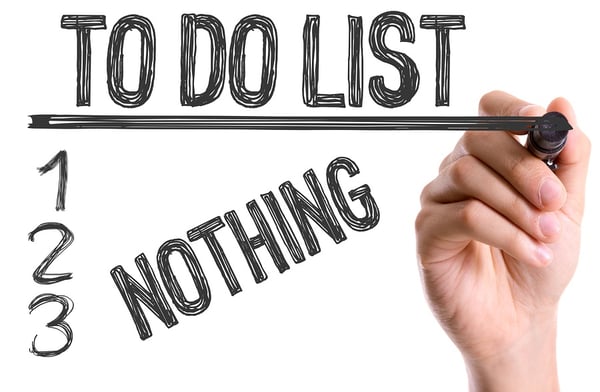 "I've handed that compliance stuff off to a different department. You'll hear from them if they need anything" says a top B2B survey provider. Too bad. You were so close. The only B2B's that actually sign up for prudent, proper DNC and TCPA protections are those either in court, or who's lawyers insist on proper compliance safety – or the ones who have friends that are in court.
You were so close. You had the DNC insurance agreement in front of you. Not much money per month. A few hundred bucks. For protections in the millions of dollars in fines. From professional TCPA cookie cutter lawsuit creators that are real good at what they do. Paralyzing your business with threat letters. Putting a bunch of pins in your bike tire. Throwing a stick in the spokes and bringing you crashing to the ground.
As my Mother said, "Bobby – just do something." And Ben Franklin echoes the sentiment: "Don't make the biggest mistake of all – doing nothing." What's the big deal anyway? You don't wait until you get a ticket to buy the radar detector, right? You don't wait until your house washes away in a flood before buying insurance, right? (or maybe you do.)


Don't wait to buy Do Not Call TCPA Protections.
So what's the big deal with archiving cells so when the Consumer Financial Protection Bureau comes calling wanting to audit your procedures you can survive the visit without forking over a few bazillion dollars. The CFPB - You know, that self-funded Government agency that uses the spoils of war to finance and re-interpret the TCPA however they want.
Why is it so difficult to do something with compliance rather than the obligicatory nothing. Top TCPA Defense Attorney's are driven crazy by this attitude. At some point, when you end up in court as so many of my B2B's are today, the Judge will say:


"Can anyone show me any intent to comply with the Do Not Call and TCPA Laws?"
Inappropriate answers to the Judge include:
I thought we were exempt from DNC your Honor.

We thought if it was a problem, someone in our company would have handled it.

We thought our vendor had this covered.

We didn't know the kind of calling technology we used mattered.

We're not exactly sure where we get out leads.

We rely on our salespeople to handle DNC.

We only make a few calls.

We only call folks back.

We looked at compliance and there would be nobody left to call.

If we went by all the DNC rules we'd go out of business.


You remember the old car seatbelt ads: "It's just too confining to put the thing on." Says the driver. Followed by a picture of a wrecked car.
Well the picture of your wrecked Business to Business calling opportunity isn't going to look good either without proper compliance protections. When one of these vexacious litigants gets ahold of you, it's too late. Energy deregulation resellers, internet alternative finance companies calling pizza parlors and bowling alleys, survey companies, software B2B's – Anything you sell to another business is up for grabs now.


All the number refreshes are coming back cells.
In the case of B2B's, these wireless numbers are oftentimes just in the way. You're really looking for landlines. But if you do call cells – make sure they're not on a Do Not Call List, and then call them by hand. Today, 95% of B2B calls are made using some sort of automated assistance. If you have a relationship with a cell owner, get permission to add them to your "written permissions" calling list. Those never expire, until they call you to opt out.
And while you're at it, ad a Litigator Scrub. The 90,000 or so DNC and TCPA professional consumer and business litigators that have sued under these statutes before. 40% had done it more than once.


When it comes time to sign on the compliance dotted line – just do it.
Congratulations. You've just taken the first and most important step towards your B2B call compliance get-out-of-jail free card.
You've created a partnership with a Do Not Call Law Compliance Specialist with a perfect 12 year track record that can help protect you –
And yes, without much number fallout. You're going to stay in business. And you still have plenty of people to call.
For more information on B2B DNC and TCPA protections, just call my personal line at 561-317-3001.
Related Articles: