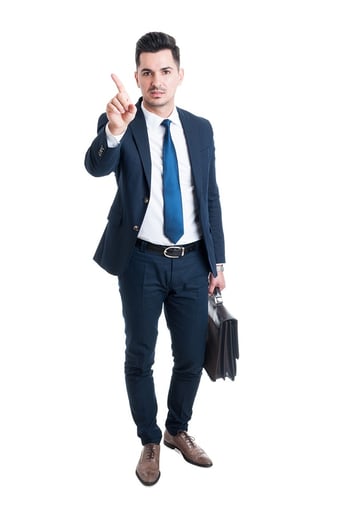 A TCPA Litigant Scrub is an effective way to eliminate former call prohibition prosecutors and professional consumer plaintiffs from your call lists. It's made up of phone numbers associated directly with TCPA complaints, numbers from clients, and skiptracing appends. Litigant Scrub is subscription based, consists of about 120,000 participants and is updated at 1200 per month. It can even be used to cleanse your inbound web forms from potential plaintiffs eager to bait you into follow-up call errors.

What a Litigant Scrub is not.
Litigant Scrub is not a required list for DNC, TCPA, FDCPA, FCRA or CFPB compliance. And it's impossible to prove how many lawsuits it helps avoid in this arena. Although more often than not we find current TCPA plaintiffs and prosecutors on the list.

Don't most Pro TCPA Litigants hide their phone numbers?
You'd think so, but most don't. And most marketing teams are unaware of how easy it is to avoid calling these repeat prosecutors. The ones that will give your business a hard time on compliance calling efforts: inbound on web forms and outbound on cold or recurring campaigns. They're bold, and they enjoy their work.


How is a Litigant Scrub compiled?
Painstakingly. It's a daunting task to regularly search for and update this information. Numbers include wireless, landlines and VoIP associated with Do-Not-Call, TCPA, FDCPA, FCRA and related CFPB cases. Some numbers are obtained from the complaints themselves, some skip traced or appended and some supplied by clients getting sued directly. Is it perfect? - Of course not. Does it work? It's arguably one of the most effective call protection steps you can take today as a phone marketer or follow-up company.


How expensive is Litigant Scrub?
Litigant starts in the $100 range per month for limited use. It can be easily included in your current scrubbing efforts - Either as an addition through your current Do-Not-Call/TCPA compliance service provider, or as a stand alone filter.


Litigant Scrub FAQ:
· What specific fields are included? Name, address, email, etc. or simply numbers?) A. Just phone numbers.
· How are the numbers obtained? A. Three ways: In complaint itself, skip traced or appended, or supplied by client getting sued. (Directly contributed.)
· Will type of phone line be specified? (mobile, landline, VoIP) A. No.
· Are these just attorney numbers, or "professional plaintiffs" etc. also? A. The bulk is plaintiffs but does have attorneys also.
· Does this include and identify people that have represented themselves? A. Yes.
· Is residence lived in or state where the complaint was filed included? A. No.
A previous Litigant Scrub is an easy hedge to help mitigate call risks when reaching out or returning callback requests. Unfortunately, it's often the one compliance tool businesses forget about - and end up paying dearly.
Make sure you're not one of em.'
For more information on Litigator Scrub, just call me at 561-317-3001 or email me here - Bob
Related Articles: