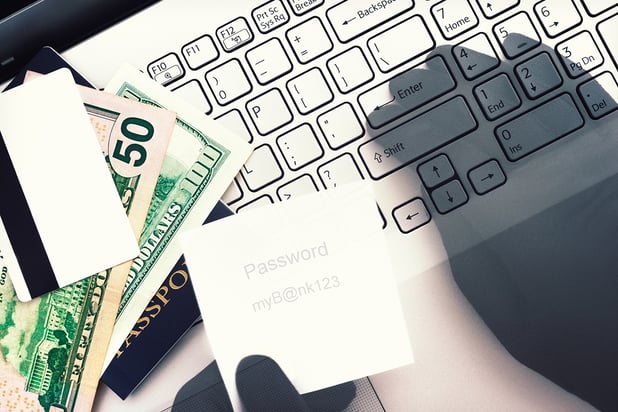 "Nothing is wrong with your credit card, but you must press one for critical information..." Sound familiar? "This is your Google ad lady...This is the IRS calling...This is Microsoft repair..." The real Google, IRS, and Microsoft Repair would never call you by the way! In April 2017 there were 2.5 billion robocalls placed in the U.S. The FCC defines them as: Unsolicited, pre-recorded messages placed without written or verbal consent. All this gratuitous scamming makes it difficult for legitimate companies to communicate - and tough for authorities to catch the intentionally unlawful perpetrators.

Robocalls getting worse.
According to the FCC, the real reason for the spike in robocalls is technology. Companies can send out thousands of phone calls every minute for almost nothing. Numbers are not screened. Although the FCC has stopped billions of these calls, they have increased substantially in the last few years.
One IRS scam alone was able to swindle $26 million from a few thousand people. In January 2017 the FTC announced crackdowns on two of the biggest robocall operations calling over 70 million numbers on the National Do-Not-Call Registry. In just one week alone in July 2012, the defendants allegedly made more than 1.3 million illegal calls to consumers nationwide, 80 percent of which were to numbers listed on the DNC Registry. And the violations have continued.
"The law is clear about robocalls," says Jessica Rich, Director of the FTC's Bureau of Consumer Protection "if a telemarketer doesn't have a consumers' written permission, it's illegal to make these calls."


Consumers losing money.
Consumers Union estimates phone fraud led to $350 million in financial losses in 2011. Victims are often elderly. 80% of scams target people 65 and older according to the FTC. Studies prove seniors are more apt to engage in dialogue with a stranger.


Phone Schemes more sophisticated.
Former FCC Chairman Tom Wheeler convened a task force last year consisting of 30 telecommunications and technology firms including AT&T, Verizon, Google and Apple to see what can be done. Their report is due in October 2017.

Are we catching the wrong guys?
Seems no matter what the Government does to strengthen phone outreach laws designed to help the consumer, nobody can track down the intentional cereal violators. Those calls are routed all over the world. So we end up making lots of money for lawyers who can catch somewhat legitimate phone marketers. The devil is in the details with the TCPA, and predatory attorney's know it.
International calls placed over the internet have allowed scammers to broaden their reach and mask their identities and locations. VoIP further muddies the waters. VoIP mobile phone service simply means that a mobile VoIP user can make unlimited inexpensive or free calls using the technology. Mobile VoIP is free from message limits, anytime minutes and rollover minutes, etc. This blows open the problem of whether a caller can be held accountable under the TCPA for using an ATDS that broadcasts a call through VoIP to a cell phone, but the receiving party is not debited for the call, and the caller is not aware that its call is being routed to a wireless phone.
All this makes it more difficult for the legitimate phone marketer.
Honest companies wanting to play by the TCPA rules remain uncomfortable reaching out in this environment. Hiring third parties to make calls on their behalf can be problematic. And how do you spot somebody intentionally trying to set you up for a call prohibition fall?
Lawyers know if they just keep the demand letters flowing to lawful companies, it'll create a good revenue stream eventually. Remember: Phone marketing businesses are experts at - well - phone marketing. Closing the sale. Aggressive follow-up. They're not experts in spotting a call prohibition set-up. Or in giving out information that could hurt them later in court.

4 Things you can do to protect yourself:
Partner with a Do-Not-Call/TCPA Compliance Company - The handful of experts that help businesses comply with calling rules. It's all they do, and they're good at it.

Scrub and archive cell phone numbers. It's kind of difficult to tell the CFPB during an audit you have a separate calling procedure for cells when you're not even identifying them, right?

Don't call people that have sued before under the statutes.

Handle complaints quickly at the call center level. Call them back now. Apologize. Most suits could be prevented with this quick call according to legal experts.
For more information on prudent call protection strategies and solutions for your business, please call my personal line at 561-317-3001 or email me
here
- Bob
Related Articles: