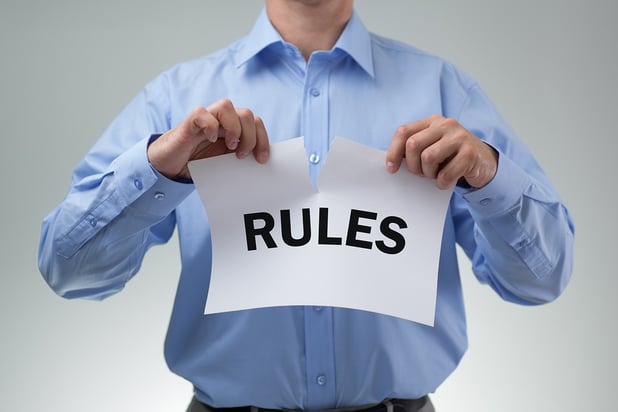 You're already contracted with a top Do Not Call TCPA Compliance provider for services, right? And they have done a fantastic job. You shouldn't need any help in flagging down previous TCPA court filers after that, right? And professional consumer litigants buy blocks of throw away cell phones anyway, waiting for messages undetectable by Litigator Scrub. Recently, a lady even confessed to the judge she keeps a "shoebox of phones and waits for companies to call and leave voicemails." It's her job she says. So litigator scrub wouldn't help with those either.
You have a healthy list of TCPA claimants collected over the years anyway, right?
Some of those people have threatened to sue you. Cell Numbers, landlines and VoIP numbers. It's hard to imagine an additional scrub for previous litigants would help.
You don't mind these TCPA challenges because you're in the right. You've beaten those last ten call prohibition court accusations. Brought in expert witnesses to explain calling techniques. Had prosecutors file the same case against you in different Counties to see what sticks. You've had the same lawyer come back with a different case against you. Not a problem.


You're pretty good at fighting off these TCPA suits.
And you've done it without wasting additional funds making sure previous TCPA filers are removed from lists before calling. Of course, you still need to answer each case as if it were the real thing. Defend it as if the case had merit. Hit them hard with your legal team. But in the end, you usually get vindicated.

You call mostly Existing Business Relationships
anyway.
They may have a reassigned number, but that's unlikely - so you don't need to check. You don't exactly have express written consent. And can't quite prove express consent. But who can?


Alot of your peers aren't bothering with TCPA protections at all.
If they did, they'd go out of business, right? There would be nobody left to call. You dial most of your business to business calls by hand anyway. And those rules are just too complicated and aren't very clear notes the FCC.


Previous Litigator Scrub is just a scare tactic.
You've got everything covered – so it's most likely overkill, right? It's only got about 100,000 numbers anyway, is very expensive, and updated at 1200 new numbers per month. So how effective could it be?


O.K., occasionally you get calls from former TCPA lawsuit filers. Wondering why your company continues to call them. When their lawsuits have caused such financial pain to businesses like yours. Wondering why anyone would call a person that 100 percent of the time will sue you. Laughing at you. Taunting you. But that just gives you more resolve. To face em' head on and conquer, right? Especially on your B2B calls where you are exempt from everything, right?


You don't need Litigator Scrub if:
You don't mind TCPA Litigation.

You like getting challenged in court to flex your compliance muscles.

You are comfortable without consent language on web information requests.

You feel these TCPA laws are just too complicated.

You can talk your way out of anything.

You feel other industries, like finance and collections, are being targeted. Not yours.
For the rest of us, though, we should probably bite the bullet. Take our medicine...
And do a previous TCPA Litigant Scrub before each call campaign.
For more information on Litigator Scrub, just call my personal line at 561-317-3001 or email here - Bob
Related Articles: