they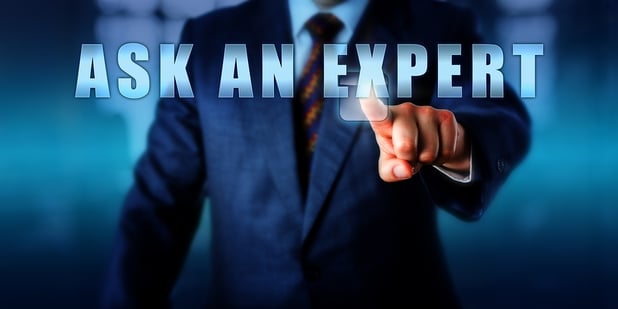 We're taking a look at additional B2B Telephone Consumer Protection Act safeguards - as this sector continues to be attacked by prosecutors looking for easy TCPA scores. We hear alot about pre-call "data append" products, but what exactly does that mean and how can they help keep you safe. And we'll check in with a top TCPA defense lawyer for the straight scoop on state robocall bans for business calls.
How do I know if a number is a business or residential line for extra TCPA safety?
First, a basic lookup can query a number to check what type of line it is i.e. Business or Consumer. You can then get a more detailed business address associated with that number. A security check, if you will, on exactly how the number is registered and if the firm address is correct. (If you need some good sources or more info on this, just call my personal line at 561-317-3001.)


We've heard some states have B2B restrictions on robocalls - is that true?
For that we turned to top TCPA Attorney Eric Allen at Allen, Mitchell & Allen. Eric says: Roughly half of all states have a local robocall ban that has no clear B2B exemption. I have a lot of B2B clients though that do it and have been safe just excluding Washington State and Indiana. It's still a high-risk practice for sure. They should call me so I can help them mitigate. They should scrub litigators, state and fed consumer DNC, and also should NOT target small businesses as lots of those are mixed-use lines. I rep a lot of b2b robocall brands.


What about reselling leads from my aggregators - am I caught in the middle?
You buy a lead, you pass it on, that company gets sued by a cookie cutter predatory attorney. Now that company says you're responsible for their TCPA compliance. What? - The area is so new for B2B's everyone seems to panic and start suing each other.
Check the compliance language on leads you buy. Make sure they say how a call recipient can expect to be contacted. Like "This gives ABC company permission to contact you via live operator, recorded messaging and text messaging. This is not a condition of any sale." (Check with you legal council for exact wording.)
If you're really worried about where that lead came from, several companies offer a recorded history of every keystroke the person filled out. It can get pricy though. But if a predatory lawyer gives you a hard time, you just send over the video of his client doing the deed. Judges love that. No wiggle room on express written consent there!


When should B2B's talk to a TCPA Attorney?
Right now. Because B2B's were exempt from the TCPA for so long, they are still a bit slack on call compliance. "Slack" meaning a halfhearted effort to protect against call prohibitions. Most don't know they can register with the National Do-Not-Call list for free if they choose. Many are surprised to learn that archiving cells is another critical TCPA area, no matter how you're calling.

Litigator Scrub.
Wouldn't it be nice to eliminate former TCPA filers before calling. Even the ones that have filled out your lead forms with malice in mind - requesting more information. Baiting you. Just waiting in the wings to milk your associates for prejudicial info - with no intention of ever buying anything.
Litigator Scrub eliminates some of that worry. Made up of about 120,000 thousand phone numbers associated with DNC, TCPA and FDCPA filings in the last few years - and updated at about 1000 per month.


B2B's feel strongly: "We're Right!"
"Compliance denial" seem to run rampant with companies calling businesses. "We've always handled call protection this way, and haven't had a problem - until recently." Like EVERYTHING in their compliance world hasn't changed recently!
So here are Bob's new and updated call compliance rules for B2B's:
Forget everything you've learned in the past about call compliance for your business. You're no longer exempt from the TCPA.

Cell phones from Linked-In, Twitter or Facebook lead lists can put you out of business. Identify and archive them no matter how you call.

Certain States have robocall rules against Business to Business Calls.

Even if you are "right," it could cost you $50,000 to defend yourself against a smart professional consumer litigant.
For more information on critical B2B call prohibition protections, just call my personal line at 561-317-3001 or email me here - Bob.
Related Articles:
5 Ways B2B Marketers Struggle with TCPA Compliance.