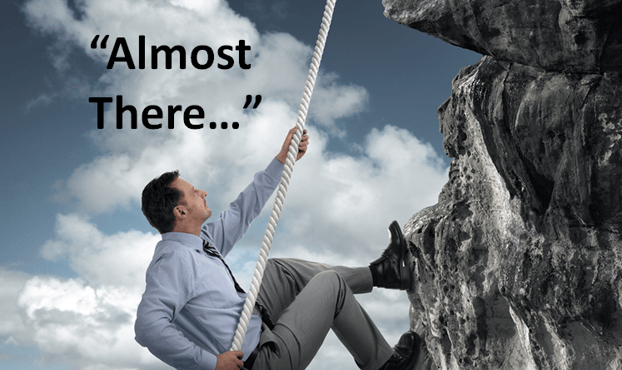 "I'm trying to gauge what we should do vs. what we have to do vs. what is recommended," says a top marketer of Business to Business training seminars. "We've been to several Attorney's and keep getting conflicting advice on the Do Not Call and TCPA laws. Our dialer appears to fall into the 'Automatic Telephone Dialing System' category, although the company that supplies it doesn't think so. I know we don't want to call cells anymore, but should we be scrubbing against additional lists? And what are other companies doing?"
Many Business to Business callers have thrown up their hands in confusion, electing to stay away from cell phones altogether. Even with existing clients. Rather than risk a customer saying, "Sure, I do business with them, but I never gave them permission to call my mobile!" Unless you record everything, which most B2B's don't – your client is invariably going to be right in a court of law.


This video is for informational purposes. Be sure to consult your own attorney for questions specific to your business.


What about scrubbing National and State DNC lists?
If you're soliciting the big business buyers - the gigantic companies – go ahead and scrub against the National and State lists. Those guys won't put their number on these lists anyway. The smaller companies might. So if you're selling internet loans to startups, it can become a tougher decision. Your registration is free, so go ahead and see what kind of fallout you get. One top TCPA Attorney we know requires DNC registration for all his B2B clients. See our article "Proper Cell Scrubbing equals Legal Protection."


"Lawyers are giving me opposite opinions on TCPA..."
It's not their fault. The FCC has been purposely vague on call compliance procedures. That's why we recommend a Certified Do Not Call Law Compliance Service Provider to solidify day in - day out proven compliance systems. And that's the really important part - To stay with your compliance plan ongoingly and be able to prove it.

"If someone gives me their cell number, do I just not call them?"
Those cells should be O.K. to return by hand - because they called you. You'll want to archive and date them as permission calls. "What about if they identify their contact as a landline, and I subsequently find out it's a cell?" Accurate number identification is your responsibility, not your clients. "Don't a couple of States like Colorado say you can't call businesses on their cells without written express consent? Or was it just express consent?" Yes, several States are dabbling in more restrictive B2B calling.


No wonder B2B's are throwing up their hands in confusion.
Even if you're technically right in calling cells, the cell owner isn't expecting any calls. And might contact a cookie cutter Attorney to help sue you. And a judge might figure you're probably calling others on cells without proper permissions - or using some auto-assisted dialing, right? That's ammunition for potential class actions.


So what are B2B's doing to fight off Predatory TCPA Prosecutors?
Bloodthirsty attorneys know B2B's are easy targets now. Most aren't registered with the National and State Lists. Most are calling cell phones with some sort of auto-assisted dialing system – and aren't identifying or archiving mobiles:
B2B companies are finally starting to identify and archive cells. Certified DNC Law Compliance Providers are the best choice here. State AG's and Judges are familiar with and tend not to challenge the top servicers. If your data vendor or fulfillment house is helping out with compliance chores, you will likely be under greater scrutiny in court.

B2B's are asking for permission to call cells on existing clients – and using the Express Written Consent Filter from their DNC Compliance Provider to archive those permissions. Written permissions, affirmative action e-sign permissions, and recorded conversation permissions don't expire. This is the biggest exception to the DNC and TCPA.

B2B's are signing up for the National and State DNC Lists. If you don't have much number fallout, it's additional unbeatable protection against calling bans.

B2B's are expediting complaints. They're calling back irate customers and apologizing. Quickly.


The Government has gone out of their way to give Business to Business callers easy DNC and TCPA benefits not afforded B2C callers. Starting with free National Do Not Call List Registration – saving $17,000 per year right off the bat.
So take a closer look at protecting yourself from crippling Do Not Call and TCPA violations when reaching out to other businesses. You'll be prosecuted just as aggressively as a B2C company – but it's much easier to protect yourself.
And you'll still have tons of numbers available to call!
For more information, just call me at 561-317-3001 or contact me here - Bob
Related Articles: