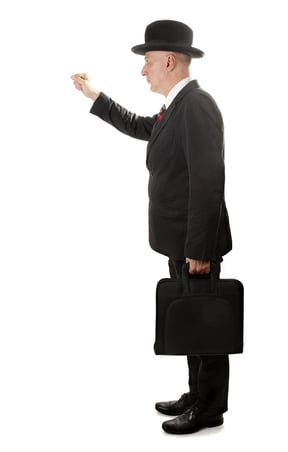 If you're in the debt collection game, you've watched as your competitors slowly consolidate or go out of business altogether. You've seen Capitol One's outsourced collectors get hit with a 75 million dollar suit for lack of Express Consent. You've witnessed the CFPB's initial request when auditing your competitors: "Where are your cell phone records." And maybe you know first-hand how previous TCPA, FDCPA, FCPA and CFPB complainants are one big happy family – in a kind of crazy way. Not to mention the class action penalties for calling the wrong person, now called "Reassigned Numbers Scrubs."
Hi! We're Wistia. We provide business video hosting to attract, engage, and delight
message
Call Prohibition Laws are Slanted For Debtors – not Debt Collectors.
Heck, it's not cool to even call them "debtors" anymore – that implies guilt. Just call them consumers. And by the way, are you reaching out too often? Are you using the right method? What kind of equipment is receiving the call? Have they sued collectors before? - All questions we wouldn't have considered 15 years ago, but are front and center now.
Debt collectors are targets today. Where else but in the USA can you sue somebody you owe money to and win! And it's a bit out of control. (If you haven't noticed.)


Compliance is King – and it's a Pro-Active Gig.
Kinda tough to explain to the CFPB you have separate calling procedures for cells if you're not identifying cells. How likely is a predatory Attorney to proceed with a pre-litigation letter, after looking at your compliance protections?


What's it going to take for Lawyers to go after someone else – not me!
You should be looking to partner with the most recognized name in the DNC/TCPA Law Compliance game. A company the judge approves of. Someone the Attorneys recognize. Something that will stop them from filing suit, and ultimately, going to trial. All very expensive and time-consuming, And even if you win, you've lost.


Government Agencies & Pro-Consumer Litigants can turn right around and sue you again.
When a major collection agency was investigated by the CFPB last year, they were reminded:
We can examine you tomorrow for another accusation if we want – and put you through this all over again.

You are not allowed to tell any of your peers what happened during this audit. No advice on what to expect. No advance notice of our questions.
What to do? – Don't call the pro Litigators! Identify Cells for the CFPB, and double check for Reassigned Numbers before making permission based calls.


Seems simple, right? Compliance.
Unfortunately, it's the last thing we think of in the heat of the campaign moment. So we still call the folks that are causing most of the problems for collections. The people that have sued before. And we forget to handle cell phone identifications before the CFPB shows up on our doorstep. And it's expensive to make sure the person that gave us permission to call is the same person we're calling now with a Reassigned Numbers Scrub.
"Hey, I'm a debt collector...so I don't need to scrub for cells, previous litigators or reassigned numbers, right?"
Those days are over!
To catch up on staying out of trouble with the call prohibitions, flag me down on my personal line at 561-317-3001 or email me here - Bob
Related Articles: