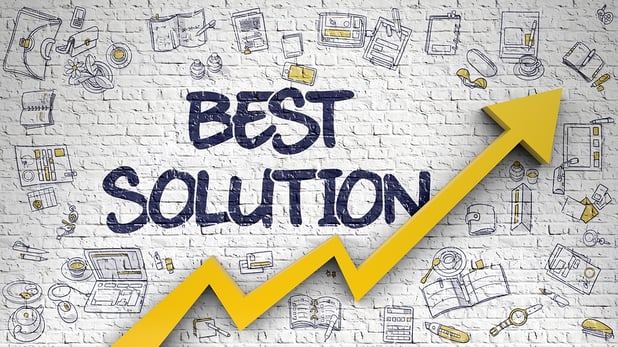 Remember the 1983 movie War Games? The only way for the computer to win its Global Nuclear War game against Matthew Broderick was to "Not play the game!" That's kinda what Litigator Scrub does for TCPA compliance efforts. By helping eliminate former court filers from your call lists (the folks most likely to sue again under TCPA), there's less chance of legal engagement. In essence, not playing the game, and helping you steer clear of lawsuits in the process.
Thanks for reporting a problem. We'll attach technical data about this session to help us figure out the issue. Which of these best describes the problem?
Any other details or context?
message

Litigator Scrub is the most cost effective calling solution.
Litigator Scrub is not expensive, and it'll save you legal expenses. The folks that have filed before under TCPA are a fraternity. One big plaintiffs party that's not going to buy your service anyway. They usually have reasons other than financial, but make a ton of money in the process. And they usually win - because these laws are so slanted for cell owners. Even if they don't win - wow - the stress, lawyer time, cost and distractions to your business just aren't worth it. The alternative: just don't make any calls at all. Not a great option either! And did I mention they are better at this game than you are?


Your helpful sales associate is helpful to former TCPA Litigators also.
When engaged with a pro, the more your sales associate tries and help, the more information can be used against you. Filling up their quiver with fresh compliance-busting arrows designed to pierce your corporate veil, challenge web form wording and find legal openings in follow-up procedures. Holding you personally liable for corporate compliance oversights is no fun. Who needs that stress!

They'll purposely opt-in to your lead generation programs and online forms.
Just to catch you in a minor violation, that'll lead to major headaches. Collecting call prohibition legal nuggets with an eye towards class action certification. Including the dreaded magic words: And all others similarly inclined.


120,000 numbers and growing at 1200 per month.
So there won't be much number fallout. The total calls you make will not be appreciably affected. However the reduction in number of potential lawsuits you're exposed to will! The TCPA is the fastest growing portion of the list by far. And business to business callers the hardest hit.


Litigator includes DNC, TCPA, FDCPA and FCRA court filers.
All VoIP, cell, and landlines associated with anyone involved in a call prohibition suit. How the heck do you even get that information? Painstakingly. Diligently. Scanning every related lawsuit and filing in the Country on a daily basis. Without a single source for all this stuff, it remains a daunting task.

In Summary, Litigator Scrub:
Saves time by not calling folks that aren't going to buy anyway.

Saves money by preventing needless lawsuits and lawyer fees.

Doesn't cause much number fallout.

Is easy to implement.

Works with any call system you have in place.
Calling all unsuspecting contact centers and sellers. The TCPA has created a perfect storm for vexatious litigators!
And the only way to win is: Don't play their game!
For more information on Litigator Scrub, please call my personal line at 561-317-3001 or email here - Bob
Related Articles: