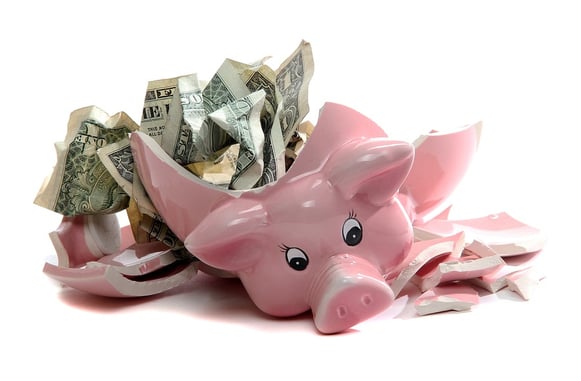 You may have seen the testimony of Snapping Shoals Electrical Cooperative in front of the House Committee TCPA meeting last week. Snapping was named in a reassigned number lawsuit over pay-as-you-go billing confirmations through automatically generated cell calls and text messages. Apparently, several non-profit Electrical Cooperatives offer similar billing conveniences, allowing customers to make small $5 to $10 deposits. So LOTS of illegal calls can be generated to clients in a very short period here if the number has changed. In the case of Snapping Shoals, over 500 illegal reassigned number calls.
Hi! We're Wistia. We provide business video hosting to attract, engage, and delight
message
Further, when Snapping was forced to shut down their cell and text verification messages, angry customers came out of the woodwork demanding the system be reinstated. Putting the company between a rock and a hard place – trying to honor customer communication requests – while being subject to TCPA laws.
Another problem: Reassigned Number laws weren't designed with multiple call pay-as-you-go by the minute co-ops in mind. In fact, the House regulator made clear, "You've done 500 illegal reassigned number calls, and you want me to change the law? Is that what I'm hearing. That's not going to happen."


The Reassigned problem: Energy Co-Op and others are unaware.
In fact, most Co-Ops haven't even heard they're responsible for calls to numbers that have previously given consent, and now changed owners. So it's not the same person that gave them permission to call in the first place. And most don't have any opt-out procedure. The new cell owner is under no obligation the Co-Op they're not the intended party.


How to properly handle Reassigned Numbers.
Reassigned Number Scrubs are easily controlled through your Certified Do Not Call Service Provider. They can provide a Reassigned Number Scrub filter to make sure the folks that gave you Express Written Consent are the same folks that you're calling now.
You're probably scrubbing for cells already. It's the first thing the CFPB will ask for in case of an audit. And you may even be using a Litigator Scrub so not to call the previous 90,000 TCPA lawsuit filers across the Country. (Today, initiating any all campaigne without eliminating former TCPA litigants through Litigator Scrub is a risky decision.)


How much do Reassigned Number Identifications cost?
About $.08 per number verified number, with a $500 minimum. So if Snapping Shoals Electrical Co-Op had 10% of customers on pay-as-you-go, costs would be about $800 per month. A lot less than the time and effort and legal expenses the predatory Attorney required when they found this out the hard way.


The best source of Reassigned Number Checks?
Traditionally the best cell owner verification information has been available to banks only - as fraud identity certainty proof. Fortunately, those same records are now available through your certified TCPA service provider to help prove Reassigned Number ownership. Why such quality data? When a financial institution calls a cell customer, they better be darn sure it's the right person – or they could be giving the keys to the kingdom to, well, anyone. They are the folks with the gold standard direct-to-carrier relationships.


Why can't I go direct to the supplier on Reassigns?
You don't have the volume requirements. In fact, most of the banks just outright own them, with millions of transactions every day. We put up these large volume commitments, so you don't have to. Of course, you can go to data compilers that don't have the direct-to-carrier relationships for a 65% or so hit rate. But nothing like ours at around 95% accuracy.


Why doesn't every business do a Reassign Numbers Check for Express Consent Calls?
Most companies don't know about the service. It was only when consumers started to complain as a result of the Express Written Consent laws that the word "Reassign" or recycled cell numbers even came to the TCPA forefront. When companies did find out they needed to double check Express Consents, they take a look at the price, and still didn't do anything.
It's after a Predatory Attorney Files a Suit on behalf of their client and "similarly affected customers" that the General Council recipient calls me in a hurry. Wanting cell Cell Scrubbing, Litigator Scrub and Reassigned Numbers Scrub!
And the name of a top TCPA Defense Council -
Lets's catch up on this stuff - my personal line is 561-317-3001 or email here - Bob
Related Articles: